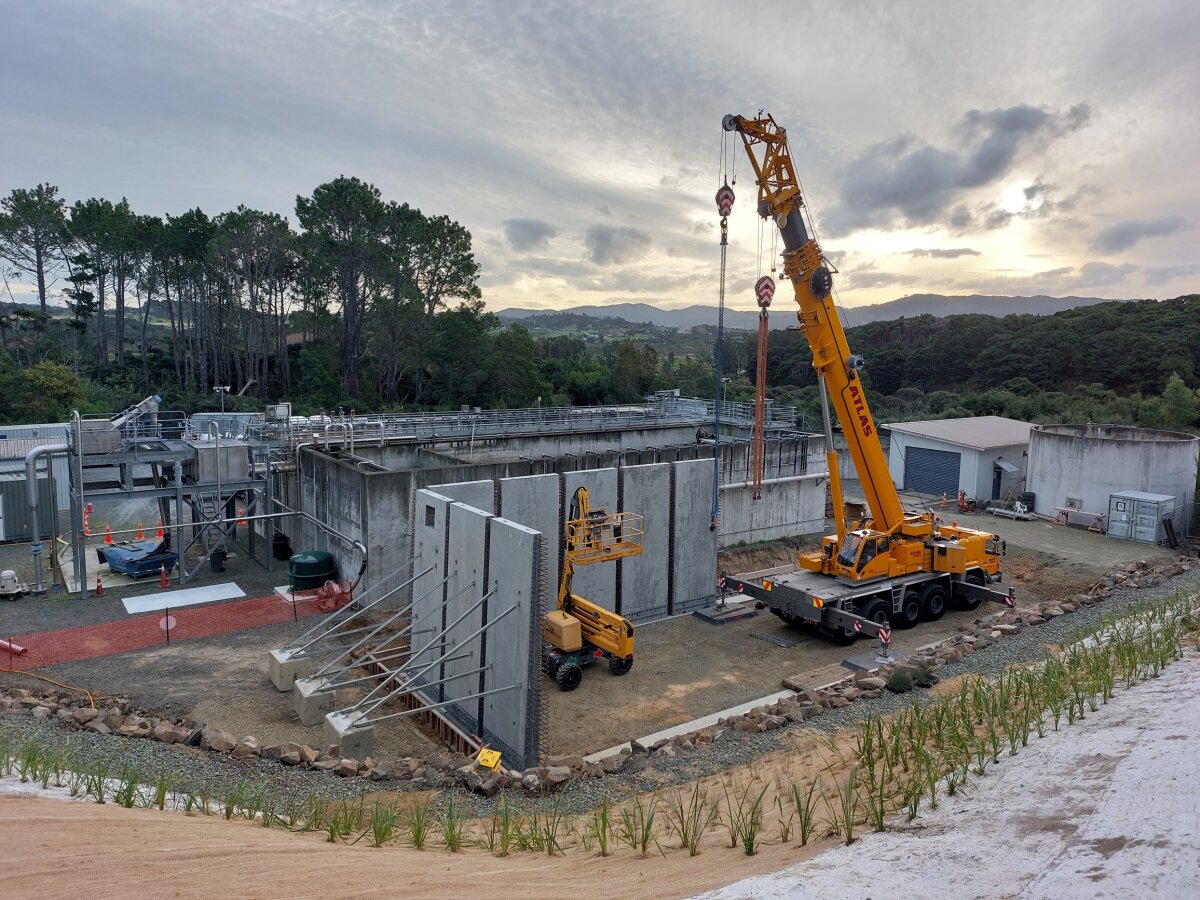 Last week saw the first of the pre-cast concrete slabs for Mangawhai's new wastewater balance tank carefully craned into place.
With all the earthworks now complete, the structure of the balance tank is taking shape. 24 pre-cast concrete slabs make up the walls of the tank, which will provide an additional 800m3 of storage at the treatment plant.
Simon Ruddenklau, Kaipara District Council Project Manager for the works, says the installation of the first pre-cast concrete slabs is a major milestone in the project progress.
"Once all of the pre-cast concrete slabs have been craned into place, the next steps will be to pour the concrete infills between each panel, 'stitching' the slabs together. The floor will also be built, as well as the new inlet structure."
The construction of the balance tank is expected to be completed and operational by January 2023.
Background information:
Building the balance tank is part of a draft long term strategy to increase the plant capacity from the current 2400 properties to 5000. The need to implement the infrastructure was identified in Kaipara District Council's Long Term Plan 2021-2031 and is a key project in the Council's Annual Plan for 2022-2023.
More connections to the treatment scheme will increase the daily average flow into the system, and also increases peak flows. The main purpose of the balance tank is to buffer peak flows, particularly during the summer peak events. In the future, the tank will be repurposed as a bioreactor tank as part of the overall treatment plant strategy upgrade.
The cost to construct the $5.112 million balance tank is funded by growth, through development contributions, and partly by current users, through loan and depreciation reserves.
Related stories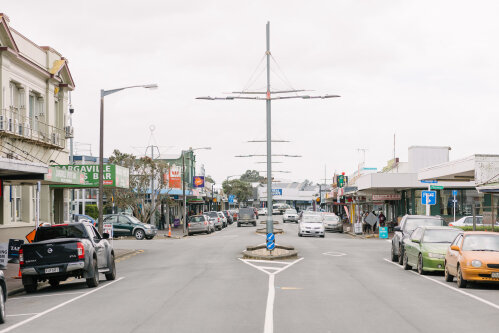 Dargaville residents and visitors are one step closer to easier and safer active transport options after Kaipara District Council's decision to progress the Kaipara Cycle Network Connections project.
Read more