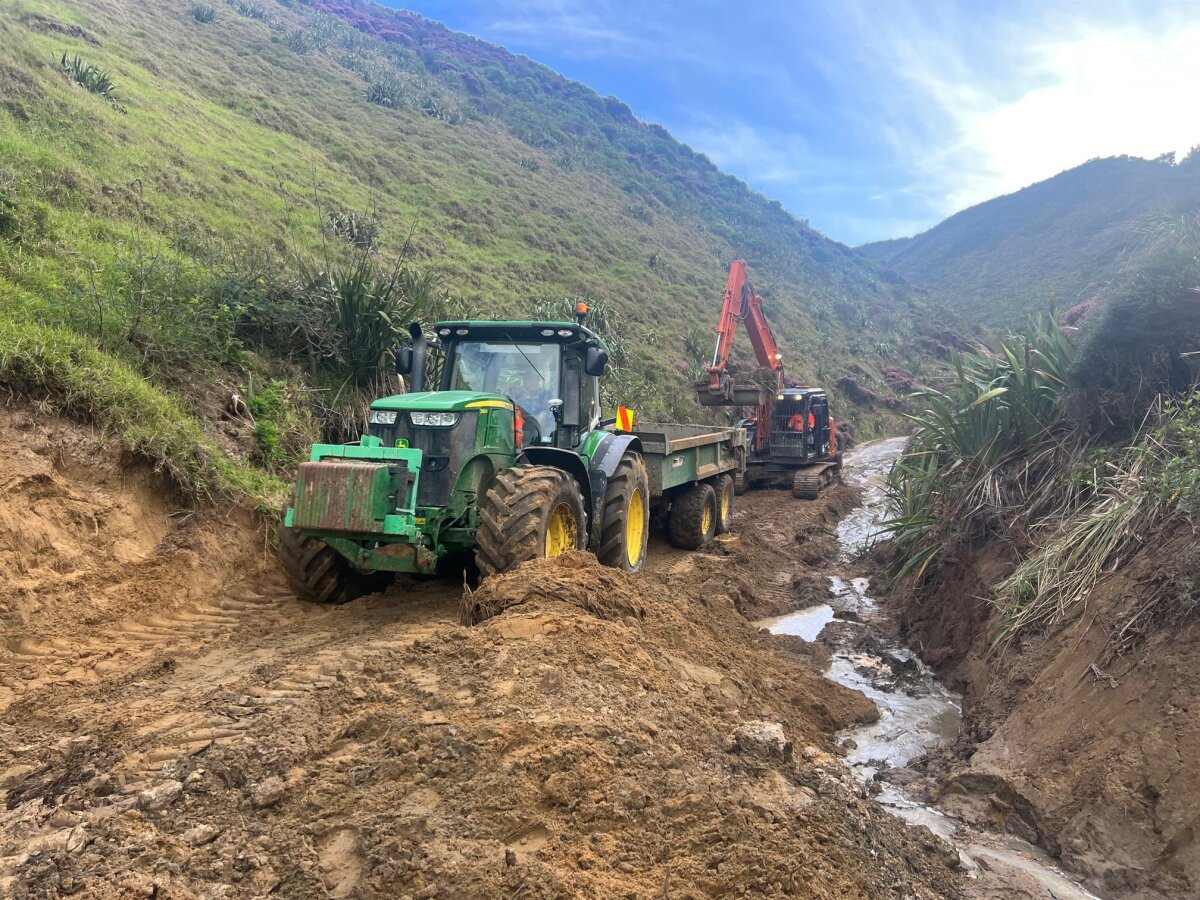 August brought a welcome reprieve from the wild weather and storm events of July. A total of 3,100 individual work items were completed throughout August. Of these items, 2,754 were routine issues, 58 were cyclic and 193 were programmed works. There were 30 callouts or emergency response works and 276.77km of unsealed roads were graded in routine maintenance work.
On sealed roads, 604 potholes were repaired in Dargaville, Pukehuia, Arapohue, Kirikopuni, Raupō, Kaiwaka, Mangawhai, Oneriri, Paparoa, Ruawai, Maungaturoto, Aoroa, Poutō Peninsula, Huarau, Te Kopuru, Parore, Maramanui, Matakohe and Tokotoko areas.
6,212 unsealed potholes were repaired in Hukatere, Maungaturoto, Paparoa, Wairere, Taipuha, Oneriri, Aranga, Ruawai, Naumai, Huarau, Matakohe, Kaiwaka, Kellys Bay, Kaihu, Donnellys Crossing, Mangatu, Tutamoe, Topuni, Oruawharo, Poutō Peninsula, Redhill, Aratapu, Te Maire, Avoca, Whatoro and Waipoua areas.
In drainage maintenance and renewals, 27 culverts were flushed, 215 culverts were cleared, seven sump grates cleared and 131m of surface water channel was hand cleared.
In signage, 55 signs were painted, 35 signs straightened, 38 damaged or missing signs were replaced, and 274 new edge markers were installed, replaced or straightened. Eleven dirty signs were cleaned and 12 cleared of obscuring vegetation. These works were completed in Dargaville, Poutō, Parore, Aoroa, Maungaturoto, Ararua, Mangawhai, Paparoa, Katui, Oneriri Peninsula, Redhill, Aranga, Maramanui, Kaihu, Ruawai, Taipuha, Glinks Gully, Whenuanui, Tangowahine, Tokatoka, Mt Wesley and Hukatere areas.
In structures maintenance, 14 bridge edge markers were cleaned or replaced, and 58 bridge decks and waterways were cleared.
Footpaths, kerb and channel renewal work is underway on Victoria Street, Parore Street and Montgomery Avenue.
Mechanised tree pruning was done in Baylys Beach, Tikinui, Poutu Peninsula, Tatarariki, Rototuna, and Mangawhai.
The Mahuta Gap and Curnow Road slips were repaired and a slip on Cove Road is under repair.
With spring upon us, our focus shifts to pavement works on both unsealed and sealed networks, while maintaining maintenance activities. The annual resealing programme will begin in October once the weather is warmer and more predictable.
You can check out an overview map of roading improvement projects by year and location.
Related stories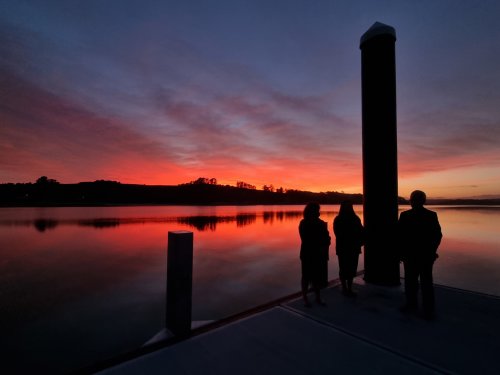 Construction for the Pahi wharf upgrade ended as it began months ago, with the sky lighting up slowly on the people gathered together. Voices joined in karakia and waiata, led by kaumatua Hone Martin and representatives of Te Uri o Hau swirled around the Kaipara harbour as a dawn blessing was performed to open the wharf's gangway and pontoon.
Read more