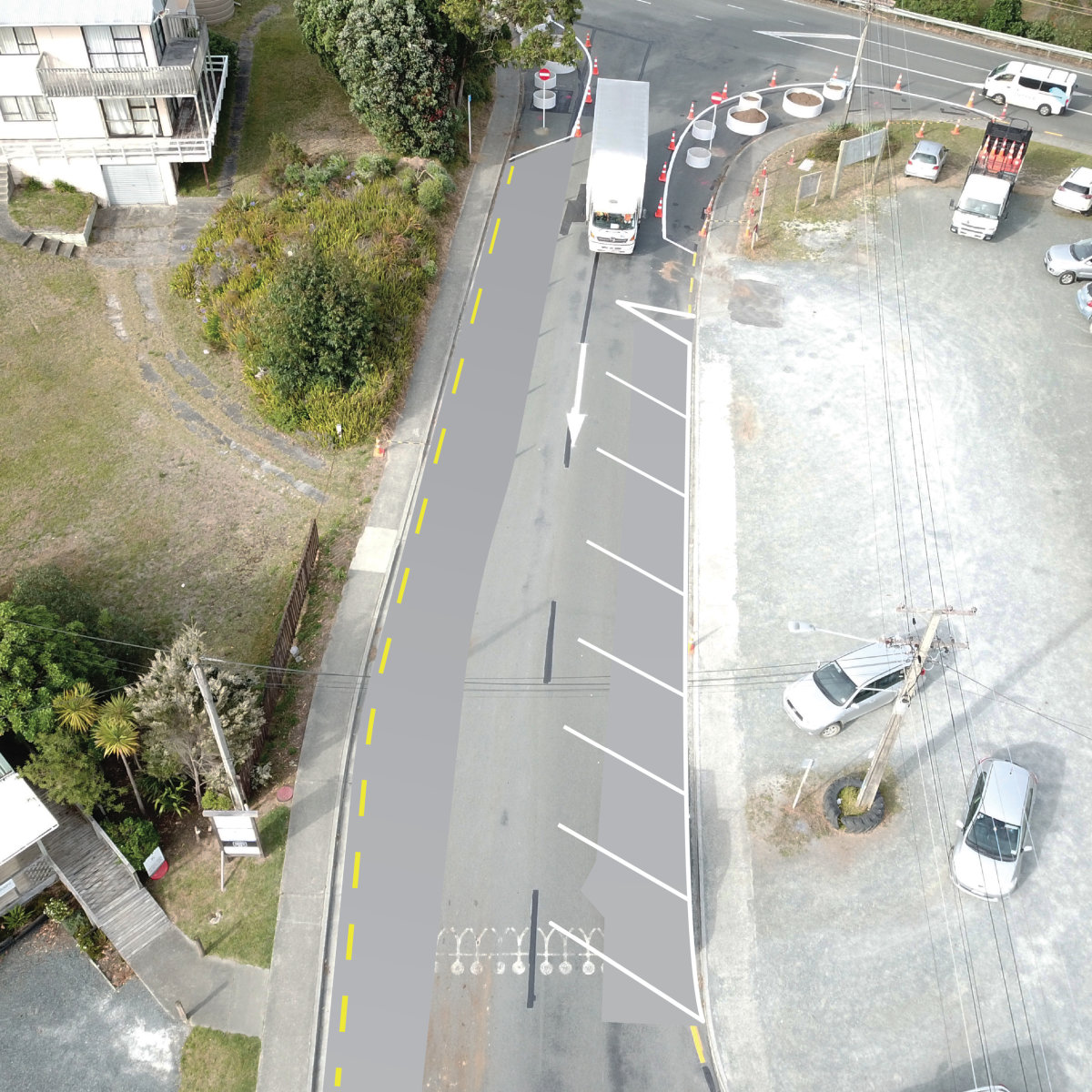 Thanks very much to everyone who took the time to fill out our recent Wood Street survey. We had a good response with a total of 205 people selecting one of four options to reconfigure the parking near the entrance to Wood Street (from Molesworth Drive). Close to fifty percent of those who responded to the survey selected Option D. This option involves removing the parking on the south side of Wood Street (near the entrance), and installing angle parking on the Four Square side (near the entrance). One of these will be a mobility park.

Check out the full results of the survey here.

We have asked our contractor to undertake the changes as soon as possible, with the aim that they will be completed this week, ahead of the long weekend.

At the same time, the team will be adjusting the linemarking for the parallel parks in the central area of Wood Street.
We will be undertaking a full review and public survey with the process beginning in late February, at which point we will be asking you about what you think is working and what's not across the interim design. We will also have had a chance to realise some of the activations for the shared space areas such as a twilight market, buskers, and street games.

The review and public survey will include an evaluation of the changes, onsite surveying, and comparing data against the baseline data collected before the interim design was implemented in December.

The Wood Street revitalisation project was initiated by the Mangawhai Business Association and informed by multiple community co-design workshops, as well as the summer trial we implemented last year. This interim design has built on last year's trial and feedback, and is 90 percent funded by Waka Kotahi NZTA, as part of their Innovating Streets programme. The project is an iterative design, and can be tweaked and changed through the two year period it will be in place.

Any further comments or feedback about other aspects of the interim design can be made via mangawhaicommunityplan@kaipara.govt.nz.
Related stories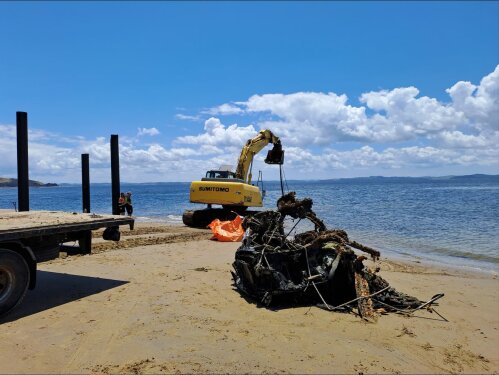 Salt services, a professional dive team, spent most of a day early last week pulling an old car wreck out of the water. The car had been submerged some years ago and was resting where work was starting on the wharf head.
Read more