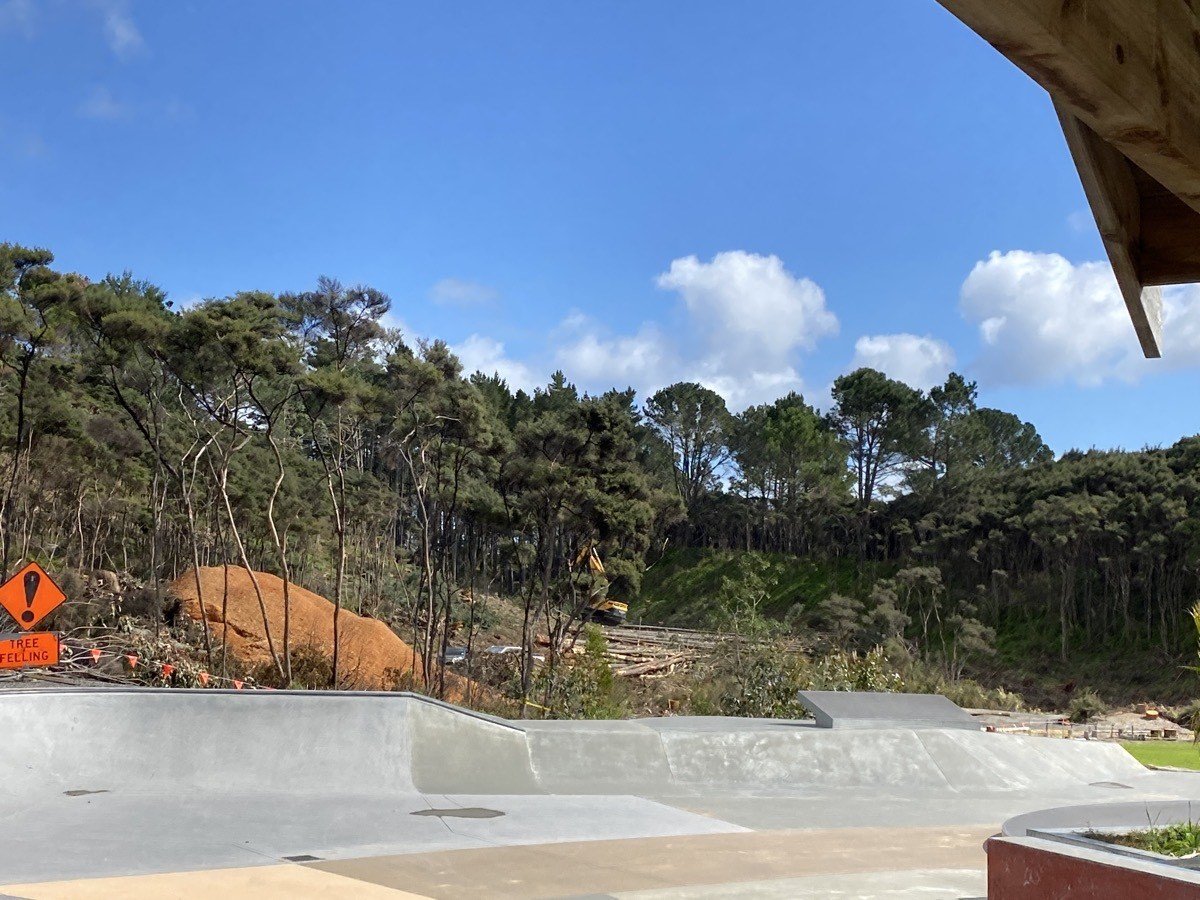 Work is continuing down at Mangawhai Community Park. The mahi currently being undertaken is part of an accelerated works package (Te Tai Tokerau Redeployment Package) from central government. This initiative is aimed at providing urgent economic relief for those affected by the COVID-19 pandemic, through immediate work opportunities for local people and businesses.
The removal of the gum trees has been completed between MAZ and the Mangawhai Club, and behind the skate bowl. A large number of pest plant species such as wilding pines and some wattle have also been removed to allow the native species to regenerate. This work follows the guidance of the Mangawhai Community Park Master Plan.
You might also spy the stand of radiata pines being removed in the gully behind the skatepark. The pines within this area were not in good health with a number of trees posing a falling hazard to the section of mountain bike track that ran through this area. Once the radiata pines have been removed our team can reinstate the mountain bike tracks and prepare the area for native planting. Our team is working with Te Uri O Hau and we're aiming for native plant species such as kanuka and manuka to be in the ground in this area by mid-September (weather dependent). We're also looking at getting some further native planting in now along the verge. This planting too is weather dependent but we hope to do this by mid-September.
Stay tuned for more updates as the work progresses.
Related stories
The end of another winter gave us some much-needed sunshine and blue skies. Now with Spring upon us and the days getting longer, our focus moves to pavement works.
Read more