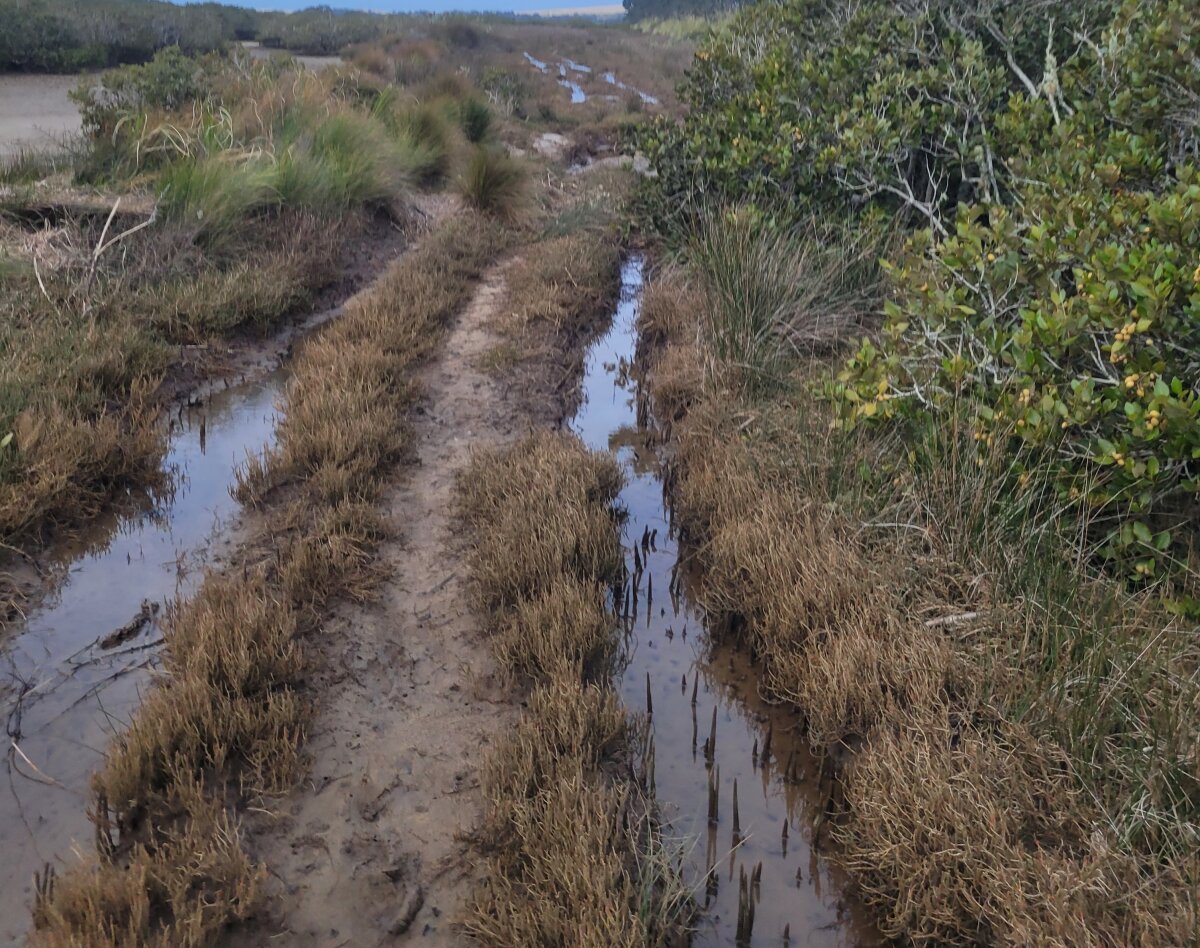 Kaipara District Council staff are working to install vehicle barriers at the end of Raymond Bull Road to prevent vehicles driving through wetland habitat to the protected coastline.
The action comes after a concerned community member alerted Council staff to extensive damage occurring from 4WD and large vehicles driving across the fragile environment and accessing the coast.
The coastline area including the sandspit is defined as a Significant Natural Area under the Kaipara District Council Operative District Plan (SNA: Mangawhai Harbour, Sandspit and Surrounds, Site No, ROD014). The area is home to threatened birds such as the critically endangered Australasian bittern, and other threatened plants and wildlife such as at-risk sand tussock (Poa billardierei) and at-risk moho pererū/banded rail.
Sue Davidson, KDC General Manager for Sustainable Growth and Investment notes that on top of extensive damage to a delicate environment, "the deepening ruts is making the area difficult to walk across."
"We're grateful to the community for letting us know, so we can take action and prevent further damage occurring."
Barriers to prevent vehicles driving on to the wetland habitat will be installed this month. Council staff also urge the community to contact the customer service desk or log a service request via the Antenno app if they see people in vehicles trying to drive through this area to the coastline.
Related stories
The end of another winter gave us some much-needed sunshine and blue skies. Now with Spring upon us and the days getting longer, our focus moves to pavement works.
Read more