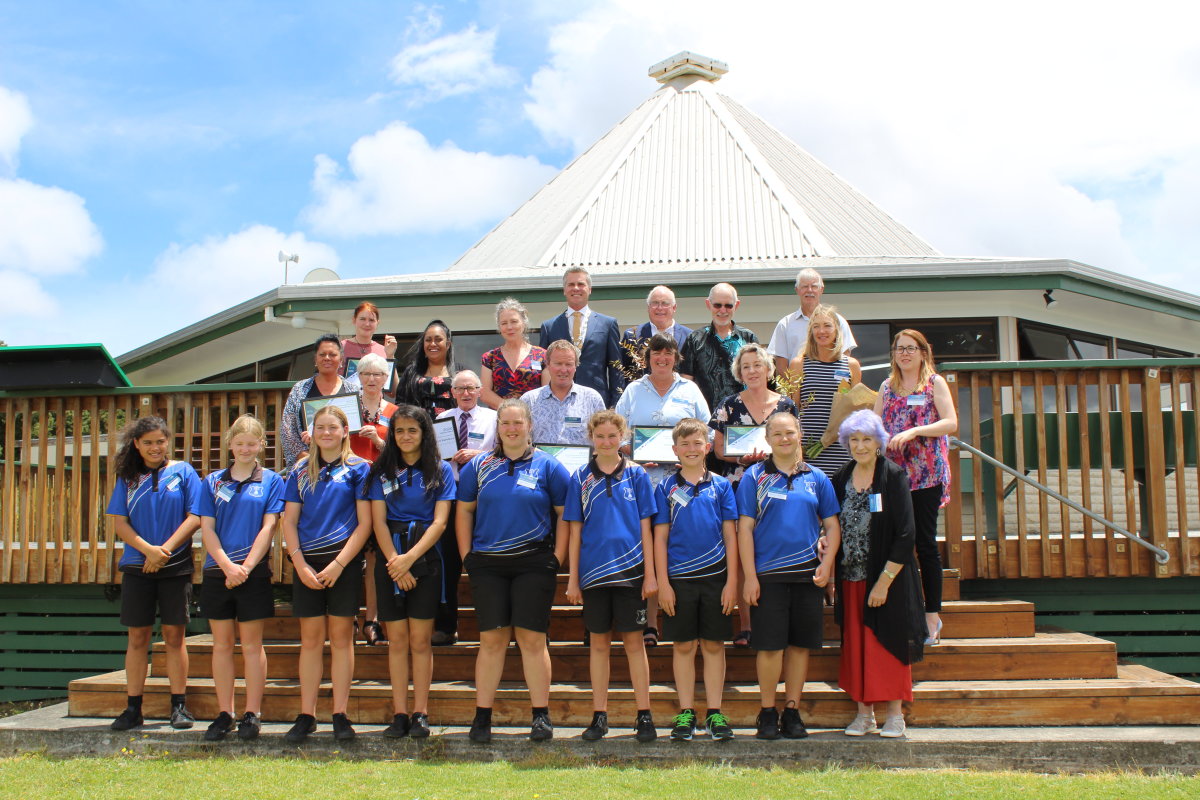 Winners of the Kaipara Citizens Awards, and Environmental Awards.
Community
Citizen Awards
2020 Citizen & Environmental Award Winners celebrated
Kaipara District's 2020 Citizen & Environmental Awards have been presented with the Citizen Award's going to Brian Burnett of Dargaville and Bert Sainsbury and Vanessa Fulton of Mangawhai. This year also marks the inaugural recognition of the Environmental Awards going to Alistair and Maree McCahon of Te Kopuru, the Dargaville Intermediate School Native Plant Nursery, Maxine Stringer of Dargaville and Te Roroa - Te Toa Whenua.
These Awards recognise outstanding contributions made by individuals to their communities by performing voluntary, unpaid work over an extended period of time, and acknowledge the work of individuals and organisations who protect and enhance our District's unique environment.
Both Mr Burnett and Mr Sainsbury have been active volunteers for many years across a range of organisations and community groups.
Brian Burnett has been recognised for his service to Dargaville Rotary, alongside his role as Justice of the Peace, and contributing to the Dargaville Anglican Church, Scouting New Zealand and the Dargaville Men's Shed.
Bert Sainsbury received the award for his long service to the community serving on numerous committees and contributing building materials to a number of projects including; Mangawhai Senior Citizens Hall, Mangawhai Beach School, Mangawhai Museum, Mangawhai Historic Village alongside various other projects in his 30 years in the community.
Vanessa Fulton is involved in many aspects of community life in Mangawhai; however, this award is specifically for the commitment she has shown within the Junior Surf section of Mangawhai Heads Surf Lifesaving Club.
In recent years, Vanessa has stepped up to a leadership role within the Junior Surf section of the club, bringing her communication and organisational skills to the fore, to run and grow a successful Junior Surf programme at Mangawhai Heads.
Alistair and Maree McCahon are recipients for the Environmental Award due to their long standing committee to environmentally conscious farming, their support of the Enviroschools programme with Dargaville Intermediate and the lasting ongoing effects they have as environmental leaders in not only the farming community but to Kaipara as a whole.
Dargaville Intermediate School Native Plan Nursery has been supplying locally sourced riparian planting since 2011, combining education of students with expertise of local farmers and experts from the Northland Regional Council. Now in its ninth year of supplying, the school and students can see tangible benefits to the areas they're planting.
Maxine Stringer is a local environmental hero. Retiring in 2016, after 35 years managing a retail business, Maxine quickly put her skills and free time to work in the BYO Bags grassroots environmental initiative. The BYO Bag Initiative began in 2017 to address the problems of litter and waste in our beautiful Kaipara region. Maxine has always been passionate about waste minimisation. She has considerable knowledge of practical and inventive ways to up-cycle used materials to stop them going to landfill.
Te Roroa – Te Toa Whenua is an initiative by Te Roroa iwi to transform c.900 hectares of Treaty settlement cultural redress lands from exotic forestry to a mosaic of sustainable land uses. Ecological restoration is a component of TTW which will involves intensive pest plant and pest animal management and indigenous reforestation. This will help support the community's socio-economic and economical aspirations through interdependent and lived environmental management practices.
Kaipara Mayor Dr Jason Smith said that this year's recipients are incredibly worthy of this year's awards.
"Council is very happy to see them being recognised for the huge efforts they have put into their local communities and by extension the Kaipara district as a whole" he said.
"Volunteer workers provide the backbone of many of the essential community services and activities that we rely on every day.
They are great examples of the type of unassuming people who work for many years, quietly behind the scenes."
Related stories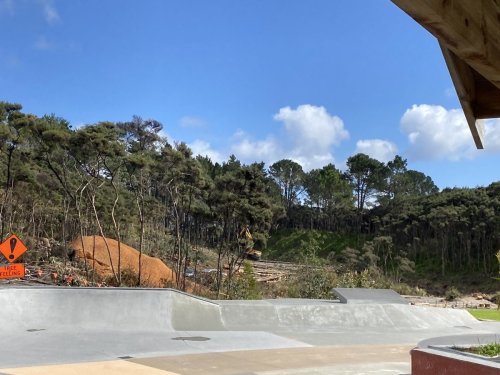 Work is progressing at pace, as a result of $2.87m recently allocated to Kaipara District from the Te Tai Tokerau Redeployment Package. A total of $9.32 million is allocated across Northland. The funding package through the Provincial Growth Fund is providing urgent economic relief for those affected by the COVID-19 pandemic, by creating immediate work opportunities for local people and businesses.
Read more