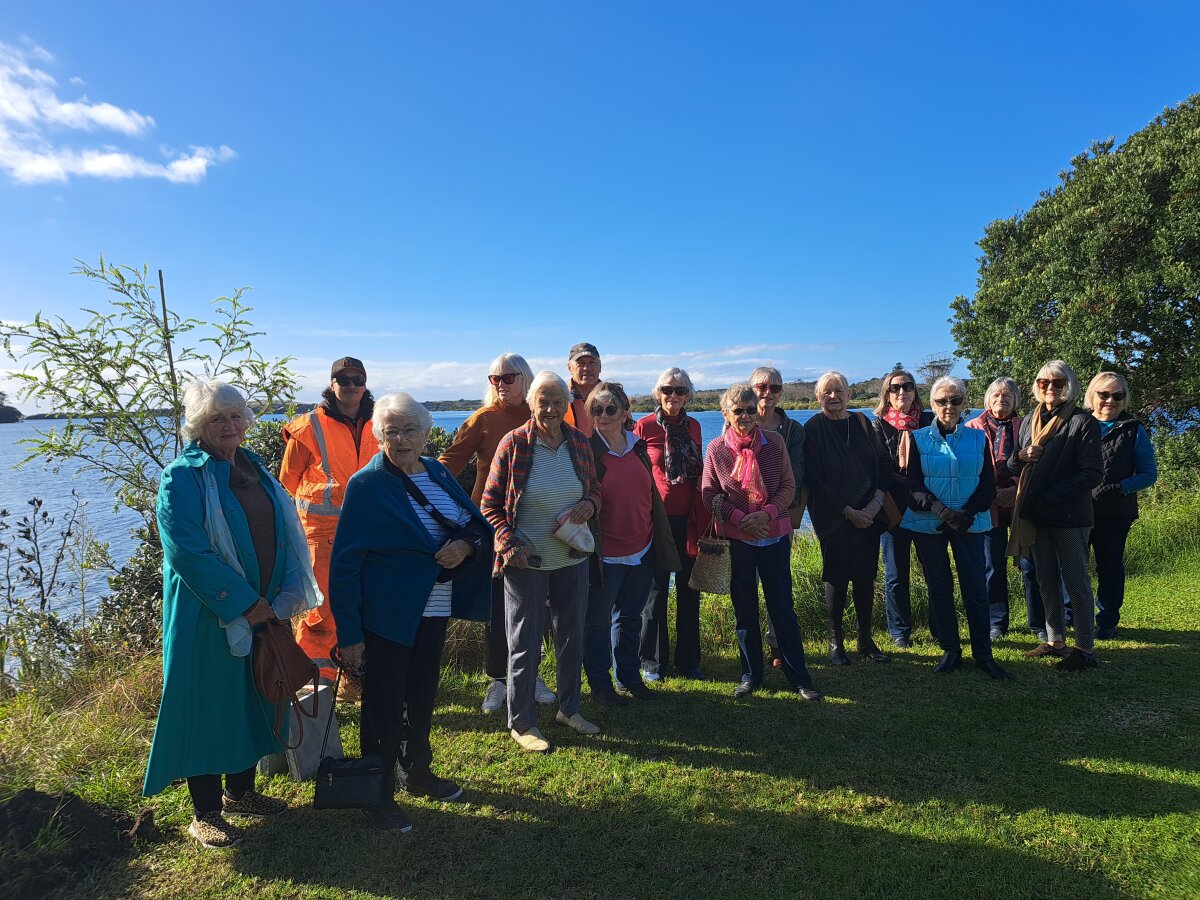 Sibyl's god-daughter, sister and friends at the planting.
Community
Mangawhai
Parks
Kowhai planted to honour Sibyl Canning
Friends and family of the late Sibyl Canning gathered at the Moir Street Reserve to plant a kowhai in memory of Sibyl and her contribution to Mangawhai.
The memorial planting acknowledges Sibyl's years of service to the Mangawhai community, and replaces an historic memorial tree the Council had to remove that Sibyl had planted by the Village toilet block.
Friends remembered Sibyl as a 'real character' who planted a lot of trees around Mangawhai. Sibyl was an early member of the Mangawhai Pride group whose mission was to beautify public spaces in Mangawhai.
Council worked with Sibyl's friends to find a suitable location for the memorial tree. Friends said Sibyl would be 'absolutely delighted' to see the kowhai tree in one of her favourite spots and noted that the spot that was chosen looked across the estuary towards Sibyl's former home.
Related stories
The end of another winter gave us some much-needed sunshine and blue skies. Now with Spring upon us and the days getting longer, our focus moves to pavement works.
Read more