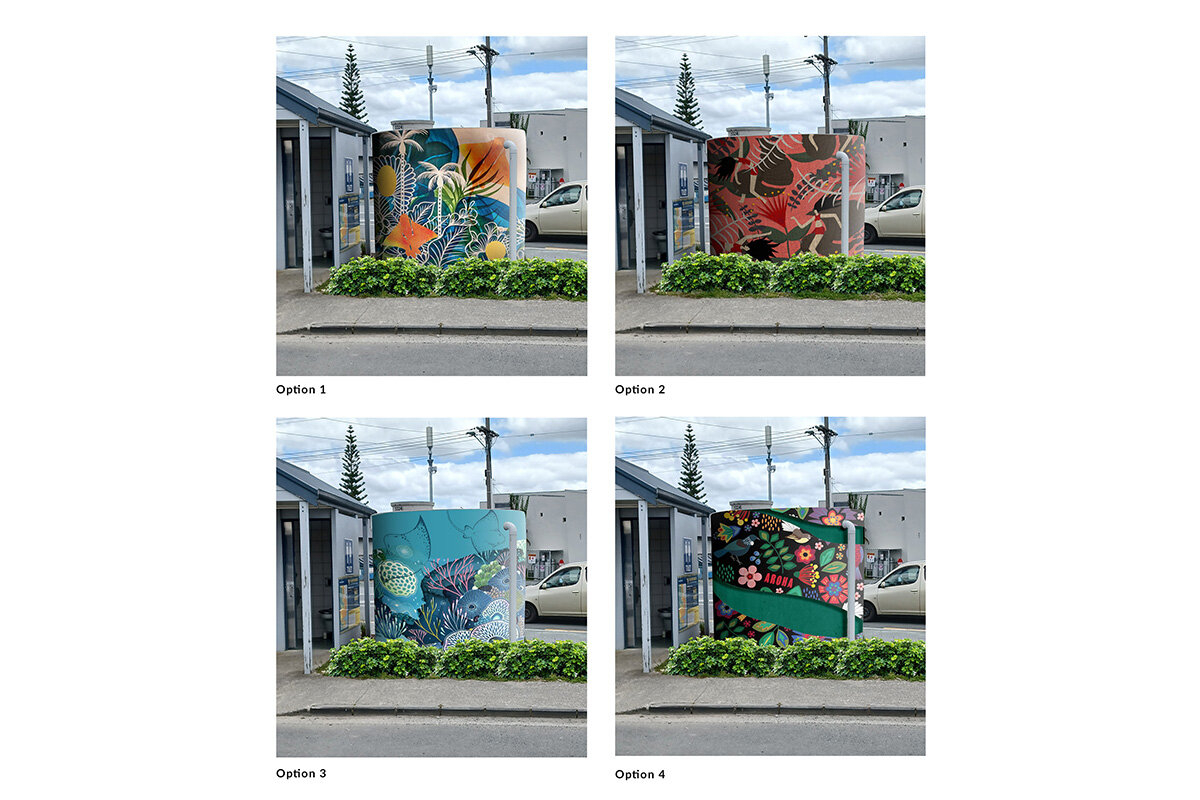 What do you want to see on the water tank at Moir Street? There are four mural design options, and we want to know which is your favourite. Complete the survey. Feedback closes at 5pm Friday 30 June 2023.
Larger images of each option are available below.
Option one:
Option two:
Option three:
Option four:
Related stories
The end of another winter gave us some much-needed sunshine and blue skies. Now with Spring upon us and the days getting longer, our focus moves to pavement works.
Read more