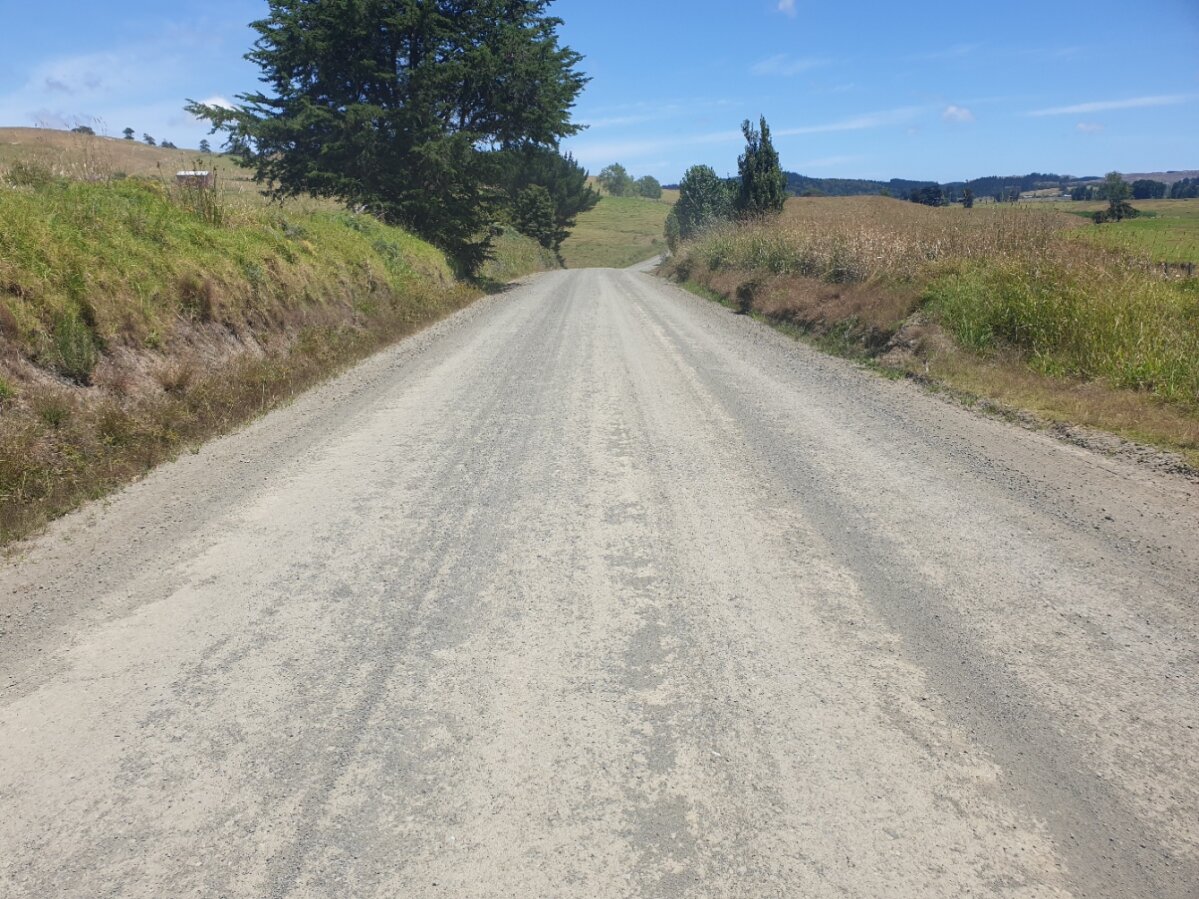 Kaipara roading teams have been putting their time to good use during the dry season, preparing for autumn when the damper conditions enable new road pavement to be properly compacted.
Potholes have been repaired on sealed roads on Hokianga Rd, Whakapirau Rd, Komiti Rd, Estuary Dr, Devich Rd, Seabreeze Dr, Parore St, Montgomery Ave, Hokianga Rd, Gladstone St, Baldrock Rd, Kaiwaka-Mangawhai Rd, Porritt St, Robertson Rd, Cliff St, Franklin Rd, Batley Rd and in the Ruawai area. Edgebreaks have also been fixed on Gordon St, Ranfurly St, Hokianga Rd, Kaka Pl, Day St, Parore St, Mt Wesley Coast Rd, Oneriri Rd and Jumna Rd.
On unsealed roads, potholes have been repaired in the Ruawai, Pouto, Te Kopuru, Baylys, Maungaturoto, Mangawhai, Kaiwaka, Pouto, Tangowahine, Omana, Pukehuia and Awakino areas including Ford Rd, Franklin Rd, Horniblow Rd, Leaf Rd and Smith Canal Rd. Stabilised patches were laid on Bickerstaffe Rd, Doctors Hill Rd and Gorge Rd too.
Meanwhile, maintenance grading was completed on Batley Rd, Judd Rd, Tanoa Rd, Mt Wesley Coast Rd, Lawrence Rd, Turkey Flat Rd and Bickerstaffe Rd, making good use of a short period of heavy rainfall in those areas.
Sign straightening/replacing was done on Bickers Rd, Kellys Bay Rd, Pouto Rd, Rototuna Rd and Notorious West Rd. Similar work was completed in the Mangawhai, Ruawai, Paparoa, Taipuha, Kaiwaka, Tangowahine, Omamari, Te Kopuru, Dargaville, Pouto, Pukehuia, Matakohe and Whakapirau areas.
Cyclic spraying was completed around Dargaville and in the Aranga and Tangowahine areas. Trounson Park Rd and Kai Iwi Lakes Rd also had some tree pruning, while tree clearing occurred on Omana Rd, Marlborough Rd, Waimatenui East Rd, Wairere Rd, Golden Stairs Rd, Molesworth Dr, Garbolino Rd, Millbrook Rd, Bull Rd, Jellicoe St and Tain Rd.
Finally, culverts have been replaced on Mahuta Rd, Waimatenui East Rd and Waimatenui East Rd.
Related stories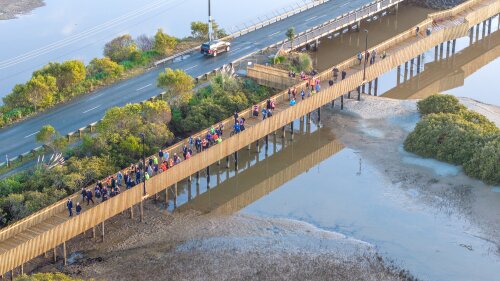 Sunny weather and an incoming tide provided the perfect backdrop to open the Mangawhai boardwalk to a large gathering last week.
The boardwalk is the second phase of the Mangawhai shared path project, connecting the village to the heads, and making it safer and easier to travel by foot, bike, or scooter along busy Molesworth Drive.
Read more