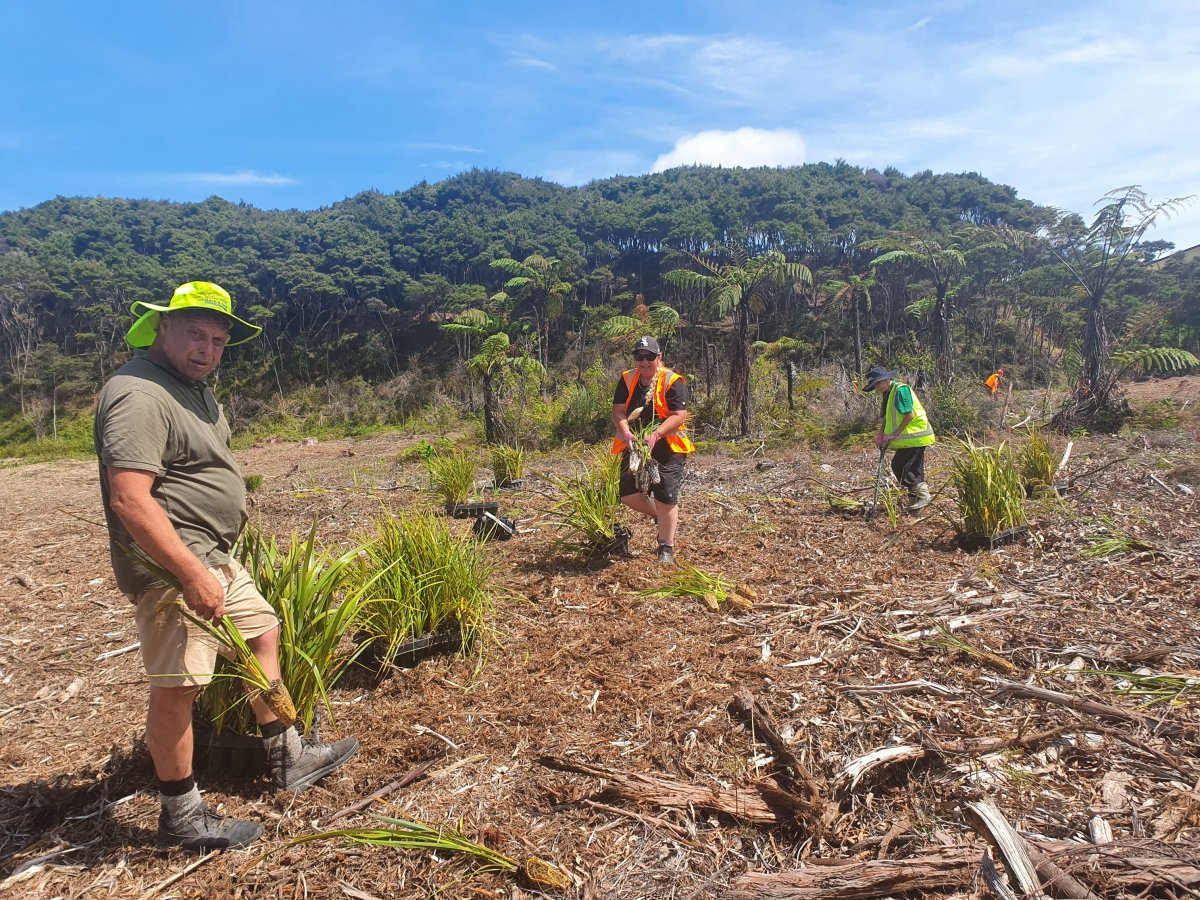 Hats off to the Ngā Uri o Hau Native Nursery team! They have been busy replanting some of the areas down at Mangawhai Community Park. Ngā Uri o Hau Native Nursery is proudly owned by Te Uri o Hau, and you can find out more about their local nursery and the work they do at www.ngauriohaunativenursery.com
We've now got new native plants in the ground around the wetland areas of the park. Ngā Uri o Hau Native Nursery ecosource all of their collection, which means the mānuka, tī kōuka (cabbage tree) and the harakeke (flax) going back into the park have been grown in their nursery from seeds harvested from the Mangawhai area. In the meantime Ngā Uri o Hau are also growing and looking after more than 17,000 plants for the park, and these will be planted as soon as the weather allows next year.
This mahi is part of the accelerated works package (Te Tai Tokerau Redeployment Package). This central government initiative is aimed at providing urgent economic relief for those affected by the COVID-19 pandemic, through immediate work opportunities for local people and businesses.
Related stories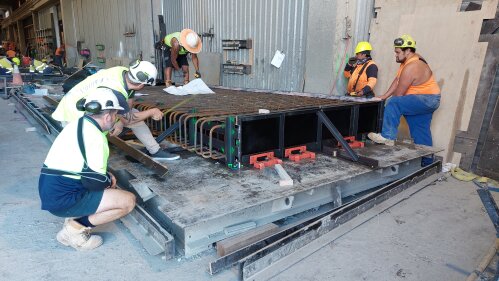 A new balance tank for Mangawhai's wastewater treatment plant is one step closer to completion, with the first pre-cast concrete slabs poured for the tank structure.
Read more