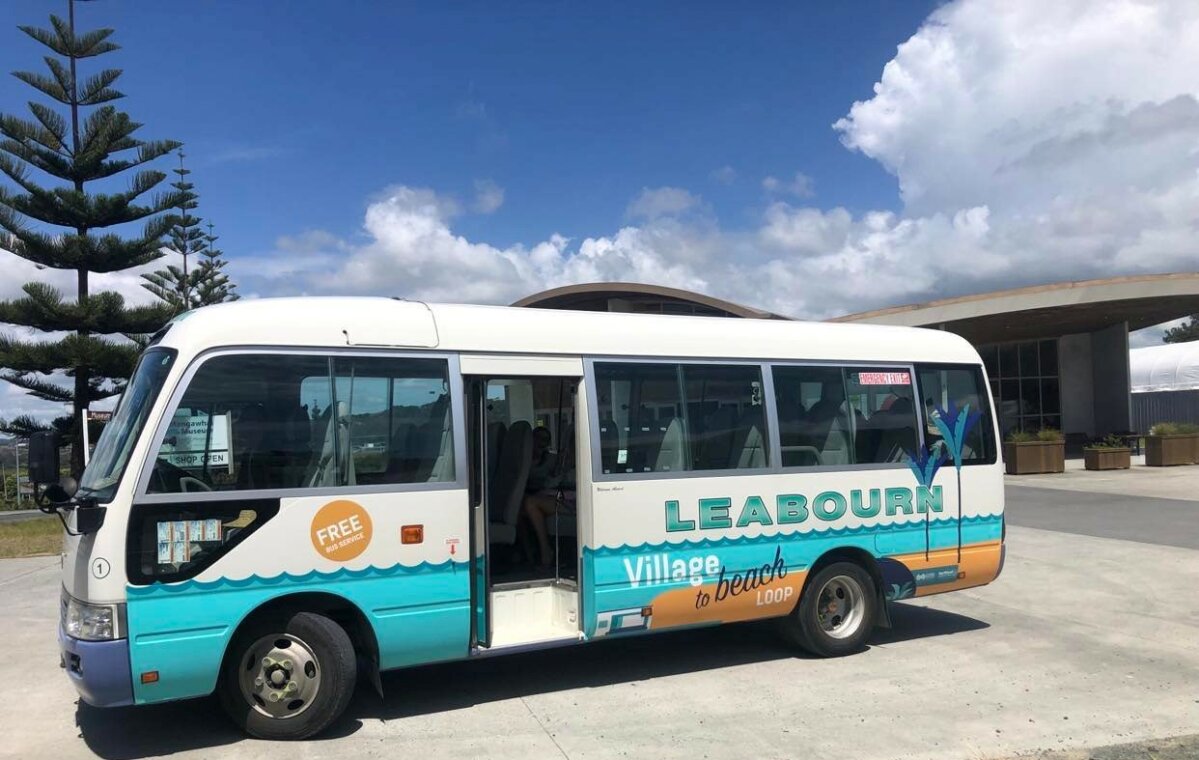 Mangawhai summer bus outside the Mangawhai Museum
Mangawhai
Passenger numbers soar for Mangawhai Village to Beach summer bus
Mangawhai's free bus has proven popular again this summer, with locals and visitors alike enjoying an easy journey between key spots throughout town.
The bus service was initially trialled to help reduce traffic congestion and take pressure off carparking hotspots during the peak summer weeks. This is the fourth year the bus service has run, with additional stops added this year at Mangawhai Central. Passenger numbers have increased year on year since the service started, and so far this summer numbers have increased by 19 percent when compared to the same period in 2021/2022. Compared to the first summer (2019/2020) use of the bus has increased by 136%.
Gail Fotheringham, Community Engagement Advisor for Kaipara District Council says the rising demand for the bus shows more locals and visitors are supporting alternative transport options.
"It's been fantastic to see the huge range of people jumping on the bus to get from place to place over the break. Young and old, locals and visitors, have been ditching their cars and using the free service. Walkers and cyclists have been making good use of the shared path too."
The Village to Beach bus service ran daily 27 December – 15 January and continues to run on weekends until 6 February, with an extra weekend over Easter weekend, 7 – 10 April. Local outfit Leabourn Passenger Service Limited operate the buses. 
Related stories
The end of another winter gave us some much-needed sunshine and blue skies. Now with Spring upon us and the days getting longer, our focus moves to pavement works.
Read more