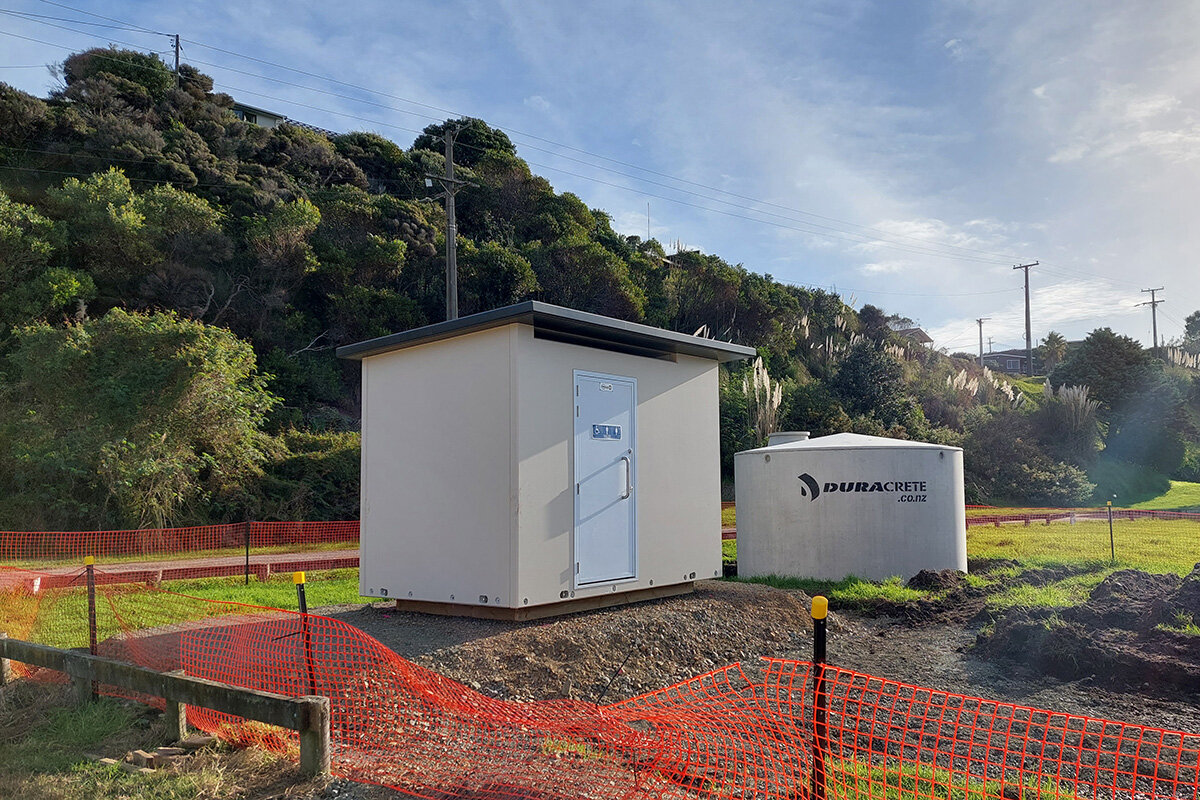 The project to install a new toilet at Lincoln Street Reserve is a step closer to completion with the new facilities delivered to site last week.
It was an early start for our contractors, who craned the toilet building and tank onto the waterfront reserve at dawn on Wednesday 25 May. Work is ongoing to connect the new toilet and tank, and construction is scheduled for completion at the end of June, followed by a formal opening of the facilities.
Once completed, the toilet building and tank will feature artwork that celebrates the Tara Iti / Fairy Tern and Mangawhai's natural environment.
Partial funding for the toilets was provided by the Tourism Infrastructure Fund (TIF) administered by the Ministry of Innovation and Employment (MBIE).
Related stories