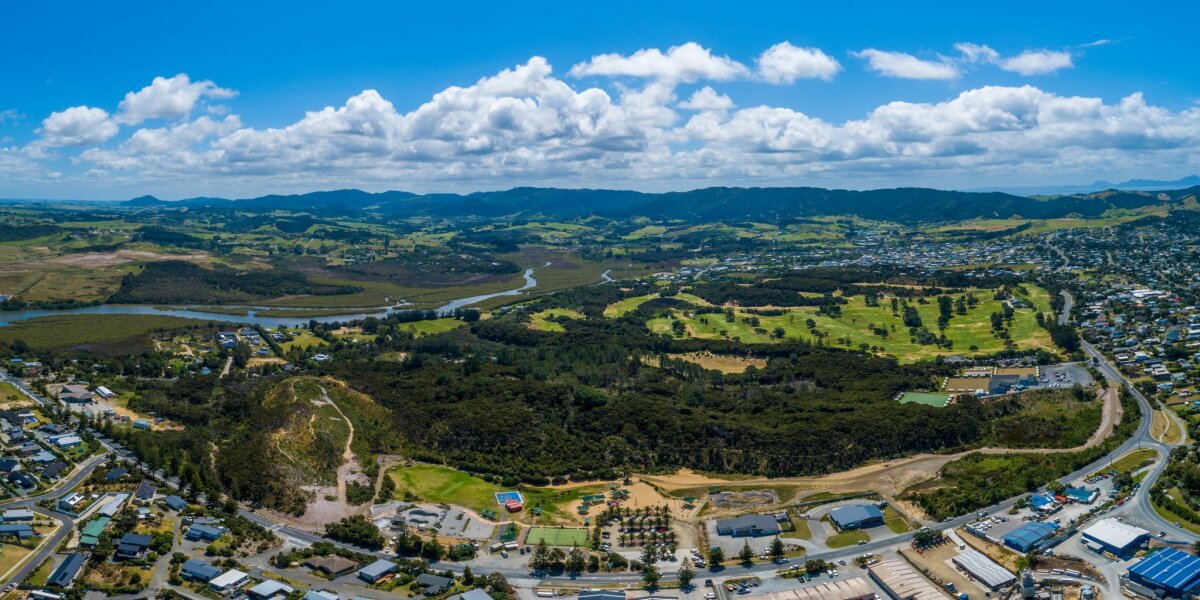 Kaipara District Council is seeking input from the community on the future of Mangawhai Community Park. Development of the park is guided by a Master Plan that was created with the community. The park has changed significantly since the plan was adopted in 2014 and it is time to review it.
Mangawhai Community Park is a 34 hectare site on Molesworth Drive which has a number of attractions, sport and recreational facilities for all ages and community groups. As well as the Mangawhai Activity Zone, the park is home to the Fire and Ambulance stations, the Mangawhai Museum and Historic Village, the Bowling Club and a wastewater treatment plant. Mangawhai Golf Club and Course are also part of the park.
We want to know what you value most about the park, what you want to protect and what new facilities you would like to see. Once the community's suggestions have been considered, we will prepare a draft Master Plan which will be made available for the public to review and submit feedback on, including an opportunity for hearings. This will be a chance for the community to tell us if we have got it right or if amendments are needed. After amendments have been made, the new Master Plan can be adopted and used to guide decision making for the park.
You can view the current Mangawhai Community Park Master Plan and provide your feedback via our online survey. There are several drop-in sessions where you can meet with our team, these sessions will be posted on our website: www.kaipara.govt.nz/mangawhaicommunitypark
You can also send your suggestions by email to rmp@kaipara.govt.nz or by mail to:
Kaipara District Council
Private Bag 1001
Dargaville 0340
Please provide feedback by 5pm, Tuesday 21 February 2023. If you have any questions or would like to discuss this project, call 0800 727 059 and ask for Mark Schreurs.
Related stories