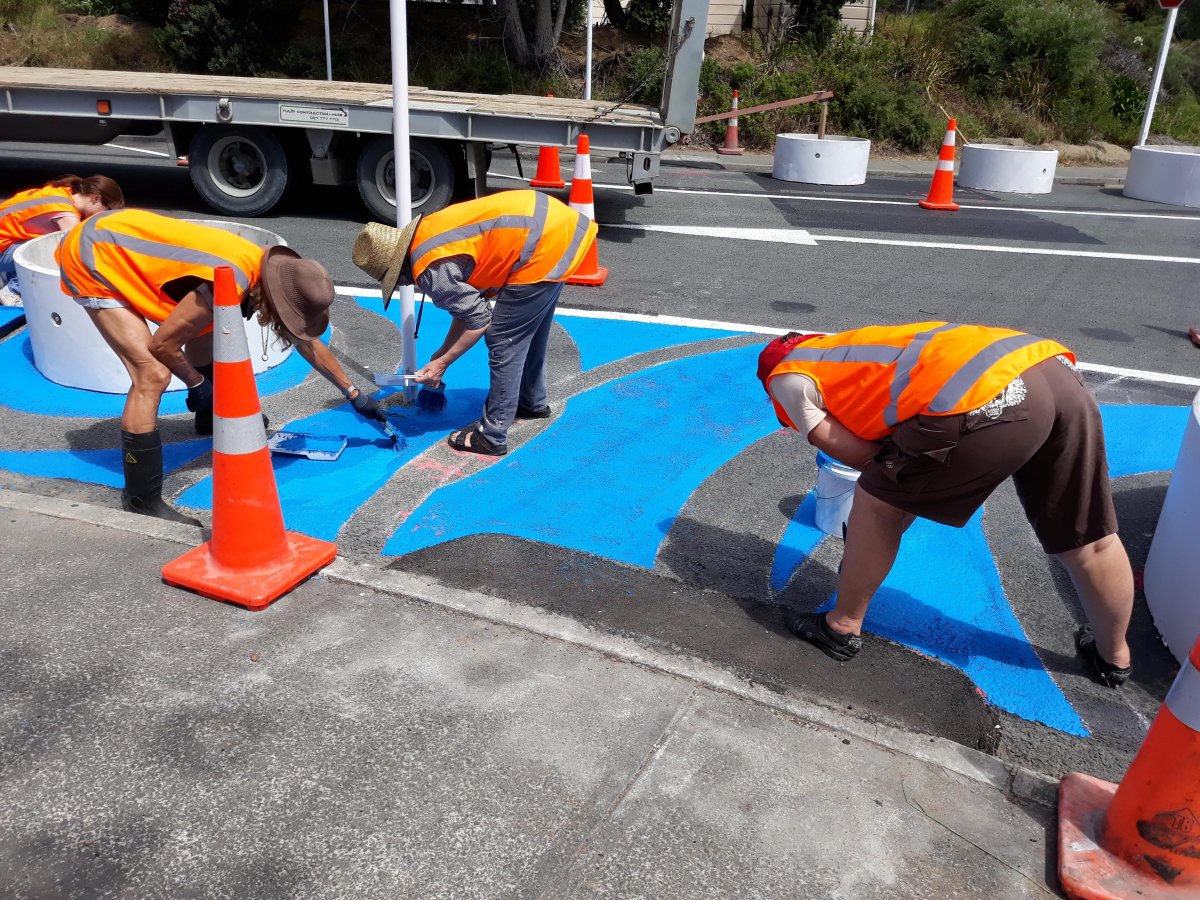 We are go! Traffic is now one way on Wood Street. Entry is via Molesworth Drive (similar to last summer's trial). Please take care and look out for the new road markings and signs.
We had a brilliant weekend with our community volunteers. Thanks to everyone who came on Saturday to work with our parks team to plant trees – turutu, tukauki/mikoikoi, and coprosma kirkii are now brightening up the area, with a number of nikau due to go in later this week.
​Aaron McConchie and Mangawhai Artists Incorporated spearheaded the road painting volunteer session which started bright and early on Sunday. They had already completed some of the preparation and artwork at the Wood Street entrance before the weekend. Work on the artwork will continue over summer with completion in the new year. You can view the actual art design on our website.
We're working closely with the Mangawhai Business Association and our community, testing layout and design, to create a more people-friendly Wood Street. The interim design (in place from December 2020) is 90 percent funded by a Waka Kotahi NZ Transport Agency grant through their Innovating Streets programme.
Related stories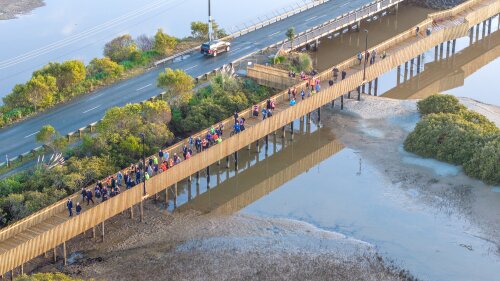 Sunny weather and an incoming tide provided the perfect backdrop to open the Mangawhai boardwalk to a large gathering last week.
The boardwalk is the second phase of the Mangawhai shared path project, connecting the village to the heads, and making it safer and easier to travel by foot, bike, or scooter along busy Molesworth Drive.
Read more