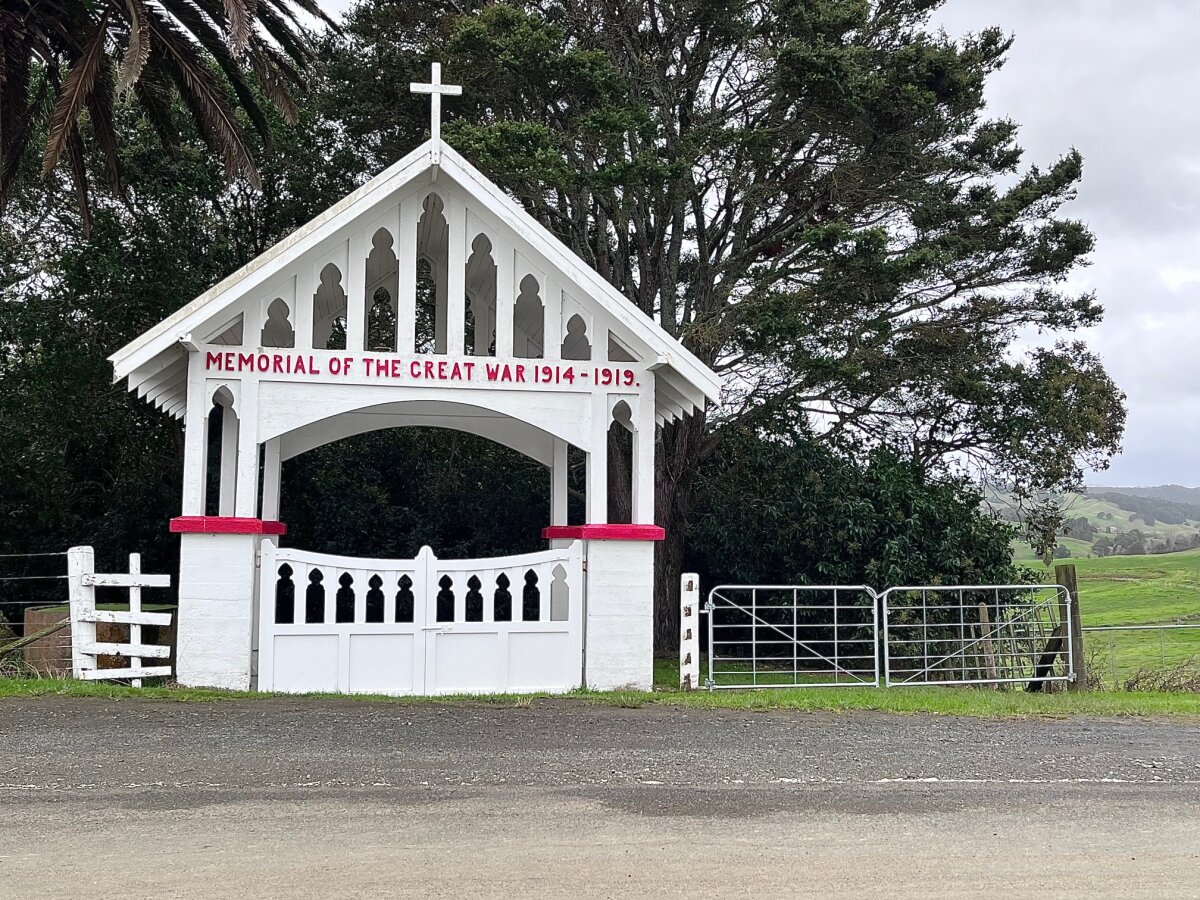 The recently restored lychgate at Arapohue Cemetery in May 2023. Thanks to Pauline Hilliam for the photo.
Community
Joint projects
Parks
Lychgate restored to former glory
We are proud to support the recent work repairing the historic lychgate at Arapohue Cemetery.
Our Parks and Open Spaces team manage six of the district's cemeteries and funded the community-led work to repair the gates to their former glory.
The gates were removed and taken to a local joiner Doug Carter in Dargaville to complete the repairs and were reinstated in April this year, along with new metal pipe gates at the vehicle entrance of the cemetery. The work (approximately $4,200) was paid for from the Parks and Open Spaces budget.
The original lychgate was installed in December 1923, commissioned by Fanny Vincent to honour her grandsons Henry and Edward Montgomery, who were killed in World War 1. It was designed by architect Horace Hammond and built by Sam T Price.
Image: Lychgate, Arapohue Cemetery 2023, thanks to Pauline Hilliam for the photo.
Related stories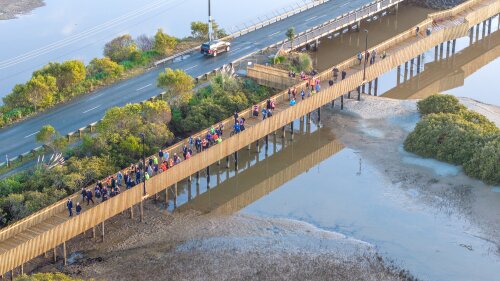 Sunny weather and an incoming tide provided the perfect backdrop to open the Mangawhai boardwalk to a large gathering last week.
The boardwalk is the second phase of the Mangawhai shared path project, connecting the village to the heads, and making it safer and easier to travel by foot, bike, or scooter along busy Molesworth Drive.
Read more