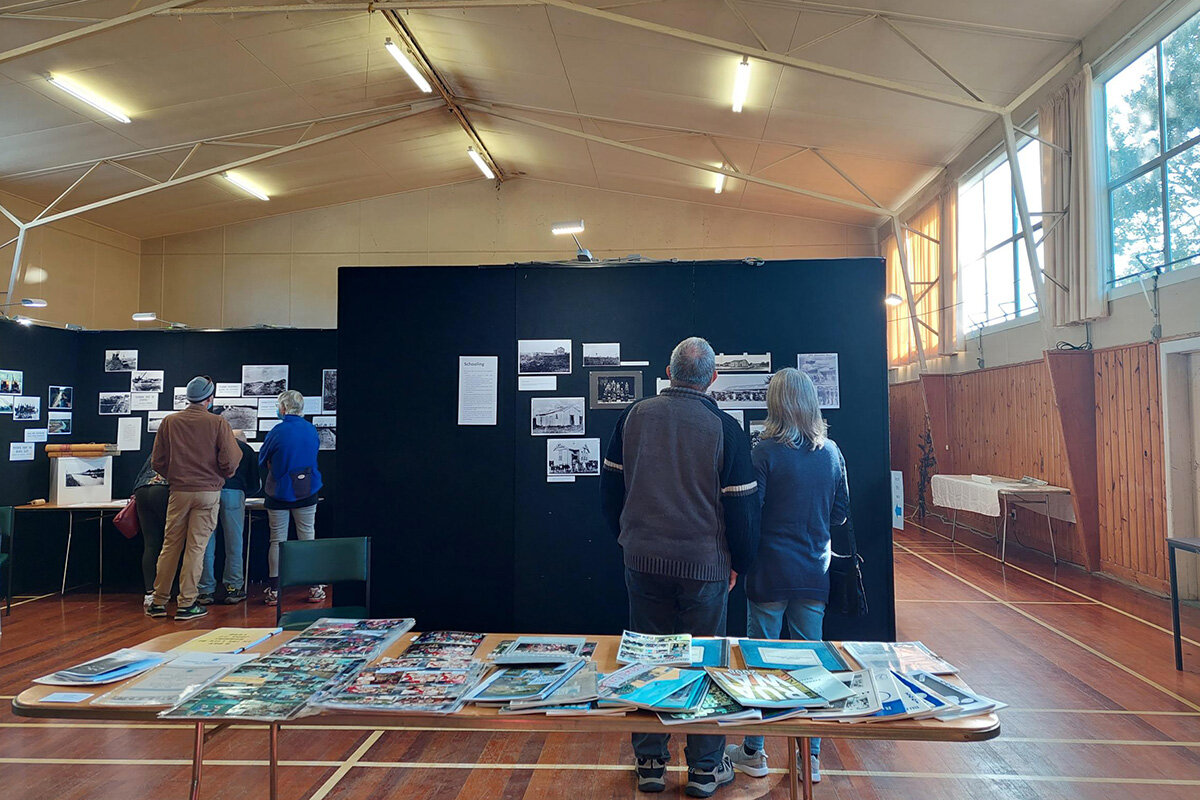 A steady stream of locals and visitors came through the exhibition.
Climate Change
Community
Ruawai
Exhibition in Ruawai reflects on the past, to imagine the future
Visitors to Ruawai got a blast from the past at a four-day interactive expo that explored the landscape, people and traditions that have shaped the current community.
Our Stories, Our Future opened on Thursday 16 June at Ruawai-Tokatoka Memorial Hall with a mihi whakanui attended by Te Uri o Hau haukāinga, Kaipara District Council Elected Members, Ruawai College students and teachers, Lions Club of Ruawai members, and event organisers. A steady stream of locals and visitors weaved their way through multimedia displays, taking in the challenges, celebrations, innovations, and the people who have, and still do, make the community what it is. They also had the opportunity to reflect and share what is most important to them about the area and contribute to interactive exhibits.
On Sunday 19 June, past and present locals were invited to come along to the exhibition and have their stories recorded and digital copies made of old photos, letters, or other pieces of history.
Our Stories, Our Future is the first milestone of a pilot community adaptation planning project for Ruawai-Raupō.
The pilot project features a community-based adaptative pathways process that involves ongoing, extensive engagement with communities in the area, working through existing concerns around coastal hazards and future planning.
Katy Simon, the Council's Climate Change Advisor, was one of the people behind the expo, intended to help understand the community's priorities when it comes to climate adaptation planning.
"It's important to reflect on where we have come from and the events and people that have shaped the community. There are important lessons we can learn from them, that we may be able to apply in the future," says Katy.
Council formally adopted Ruawai-Raupō area (Ruawai flats) as the pilot back in December.
"The area was selected as the pilot based on its exposure to coastal hazards and the community's readiness to be a part of this process," says Katy. "Te Uri o Hau Settlement Trust supported Ruawai as the pilot location."
The pilot supports Te Tai Tokerau Adaptation Strategy, an integrated regional response strategy developed by Climate Adaptation Te Tai Tokerau (CATT), a joint council working group, under the governance of the Joint Climate Change Adaptation Committee.
Our Stories, Our Future ran from Thursday 16 to Sunday 19 June at the Ruawai Tokatoka Memorial Hall and was a free event.
Related stories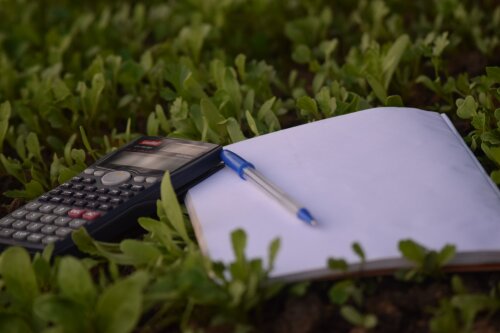 A Notice of Motion put forward by Deputy Mayor Jonathan Larsen to discontinue Kaipara District Council's climate policy and cancel its emission accounting contract was approved at the September Council meeting.
Read more