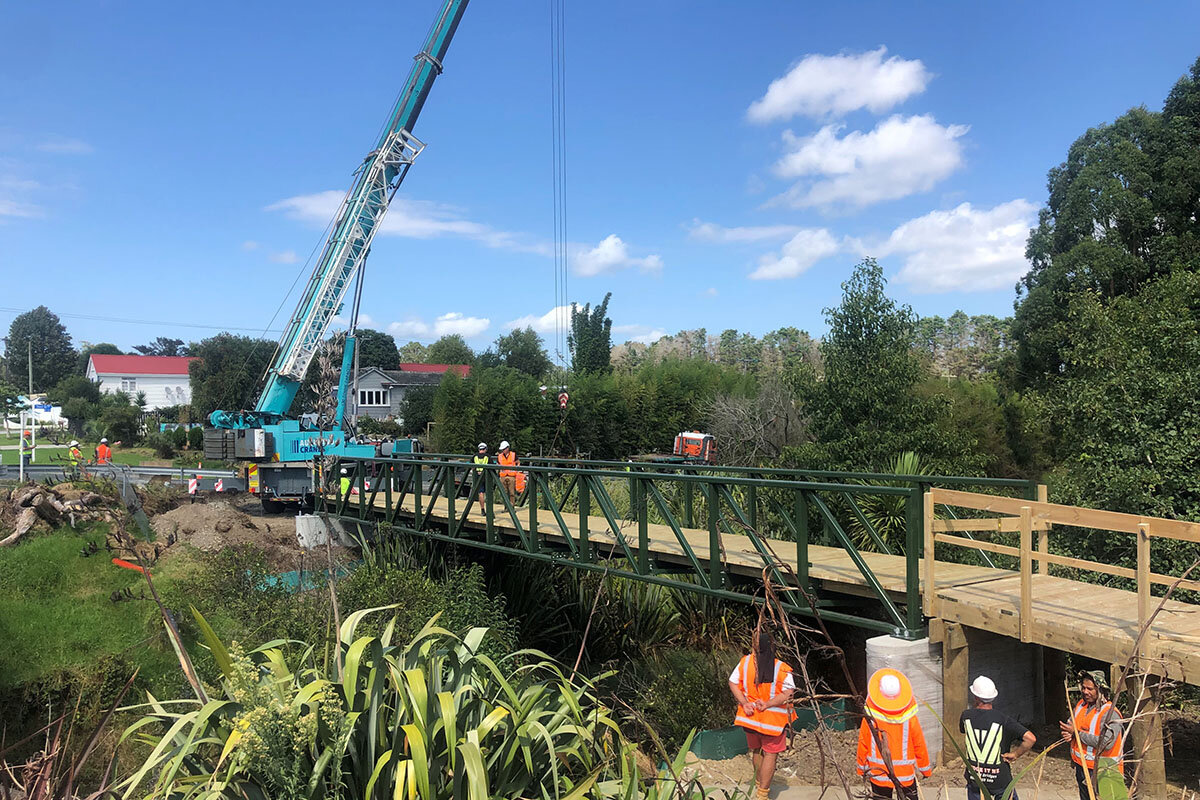 Work to build two new footbridges in Kaiwaka is entering its final stages. The footbridges provide a safer link for pedestrians to cross the river, improving connectivity for the Kaiwaka community.
North bridge
The north bridge and boardwalk are fully installed, with only minor touch up items to complete.
The track through McClean Park on the northern side connecting with the boardwalk will be completed this week. The southern side will link with the new park up to Gibbons Rd. Vegetation has been cleared and tracks formed which go beneath the vehicle bridge.
An overflow stormwater pipe from the vehicle bridge is currently being rerouted to prevent water flowing across the path at any time.
South bridge
The south bridge is in place and the southern approach nearly complete. The road barrier is being installed and the path will tie in with the end of this where people can cross Oneriri Rd.
This week, we are laying concrete to connect the new boardwalk and existing park to Utopia cafe.
Construction is planned for completion later this week, followed by a clean-up of the area. We look forward to officially opening the footbridges soon.
This project is supported by the government's Kānoa – Regional Economic Development & Investment Unit, with funding from the Provincial Growth Fund.
Related stories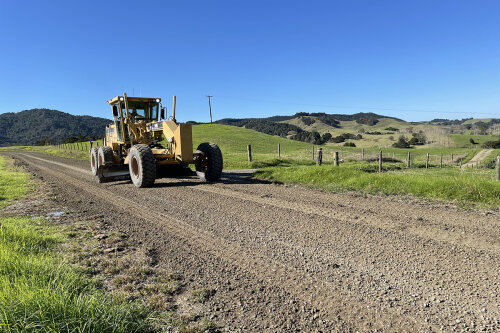 In May, we saw some great progress happening across the district. Sealed pavement rehabs are now complete, and the unsealed network has received the last of the PGF/IRG funding. With this work finishing, we've had more hands on deck to complete maintenance activities such as culvert clearing and edge marker post cleaning ahead of winter.
Read more