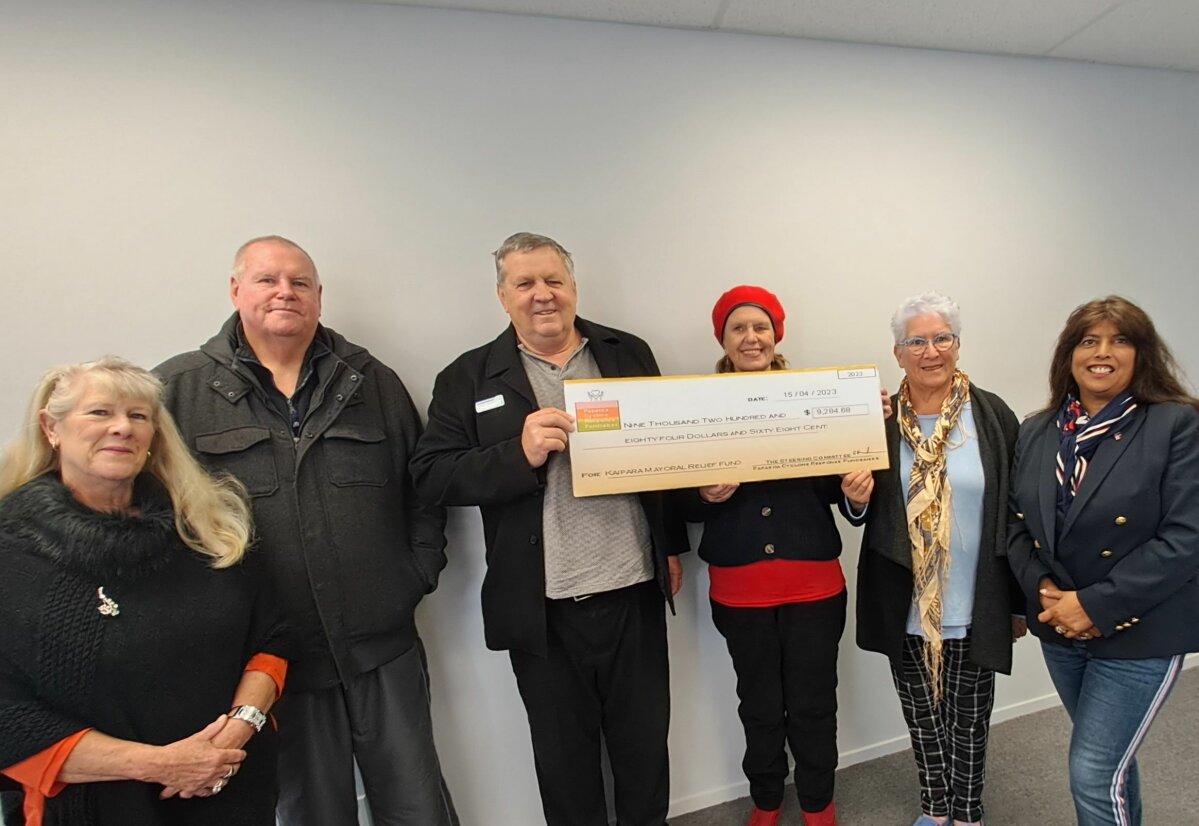 Fundraising efforts raised a total of $9284.68 for the Kaipara District Mayoral Relief Fund
Community
Emergency Management
Paparoa
Huge success for Paparoa Cyclone Response Fundraiser
A huge shoutout to the Paparoa Cyclone Response Fundraiser Committee for their generous donation towards the Kaipara District Mayoral Relief Fund.
A team of hardworking local volunteers led by Loie Donaldson pulled together a terrific night of entertainment held at Paparoa Memorial Hall on 15 April.
Their efforts raised a total of $9284.68 for the Mayoral Relief Fund, set up to help support those within the Kaipara District affected by the February 2023 extreme weather events.
Photo taken by Russ Miller

Kaipara District Council Mayor Craig Jepson makes the winning bid for a showcase piece of art titled "Journey" donated by renowned Matakohe contemporary mosaic artist Pat George. Also pictured is Loie Donaldson. Photo taken by Russ Miller.
Related stories
The end of another winter gave us some much-needed sunshine and blue skies. Now with Spring upon us and the days getting longer, our focus moves to pavement works.
Read more