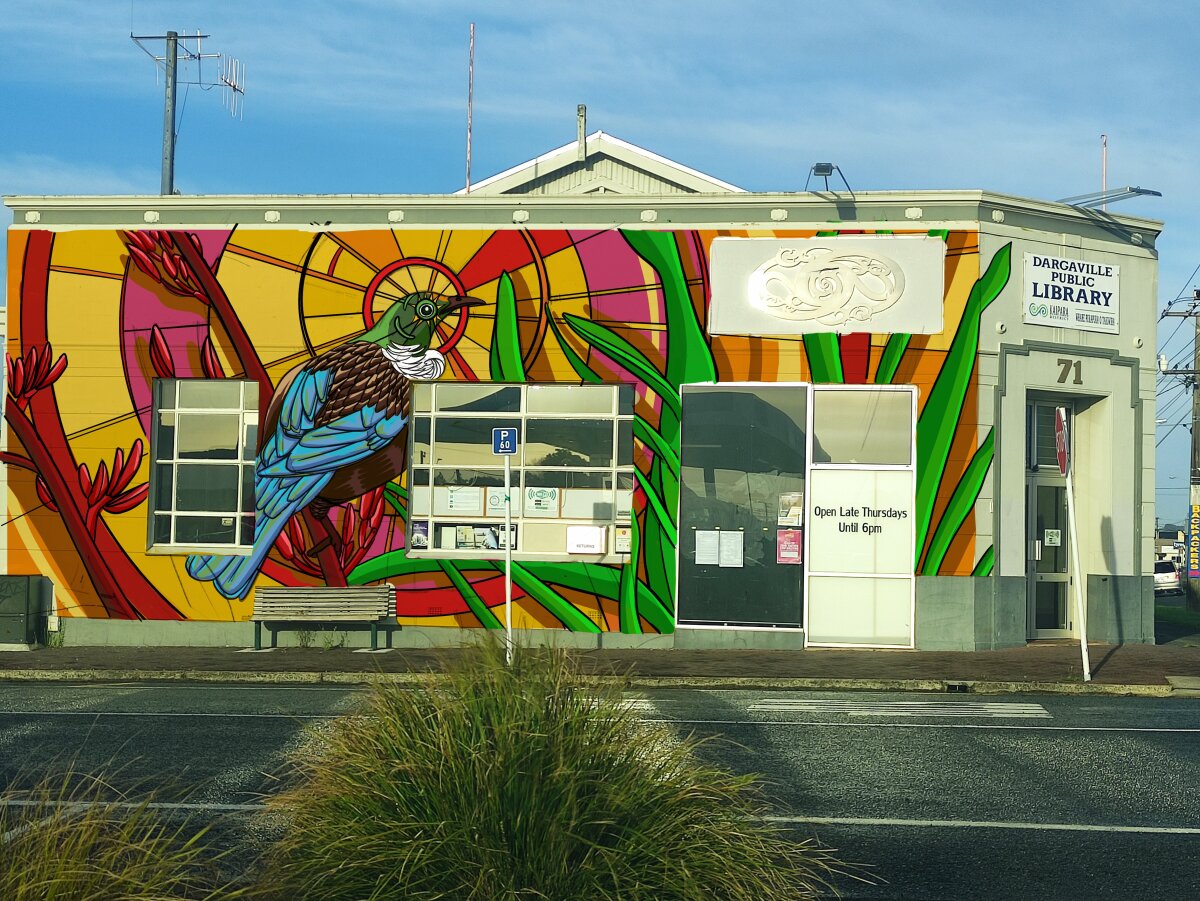 Dargaville Library will undergo a colourful makeover during the school holidays, thanks to local artist Micaela van den Berg.
Micaela is one of just 10 mural designers nationwide to have their nature-themed mural chosen by Resene to add colour and pride to communities. Resene have covered paint and material costs, and Northland Scaffolding have kindly donated the scaffolding to bring Micaela's grand-scale artwork to fruition.
An art teacher by trade, Micaela will start on her colourful tui and flax design during the school holidays, with help from some of her students aged 13-18. "I want this to be a community project, something my students can get involved in and be proud of. Most of all, I hope the finished mural brings a smile to the face of Dargaville."
Scaffolding went up on 28 September, with painting due to start the week beginning 3 October.
The scaffolding required to complete the mural will temporarily block the after-hours book returns box. Librarians are asking that customers return books during opening hours.
Related stories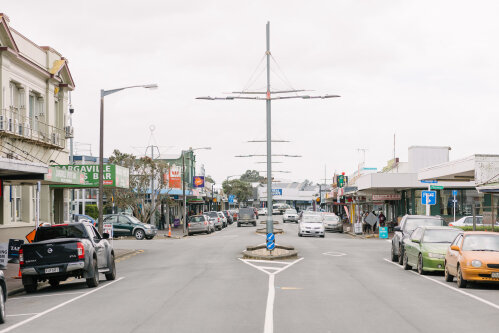 Dargaville residents and visitors are one step closer to easier and safer active transport options after Kaipara District Council's decision to progress the Kaipara Cycle Network Connections project.
Read more