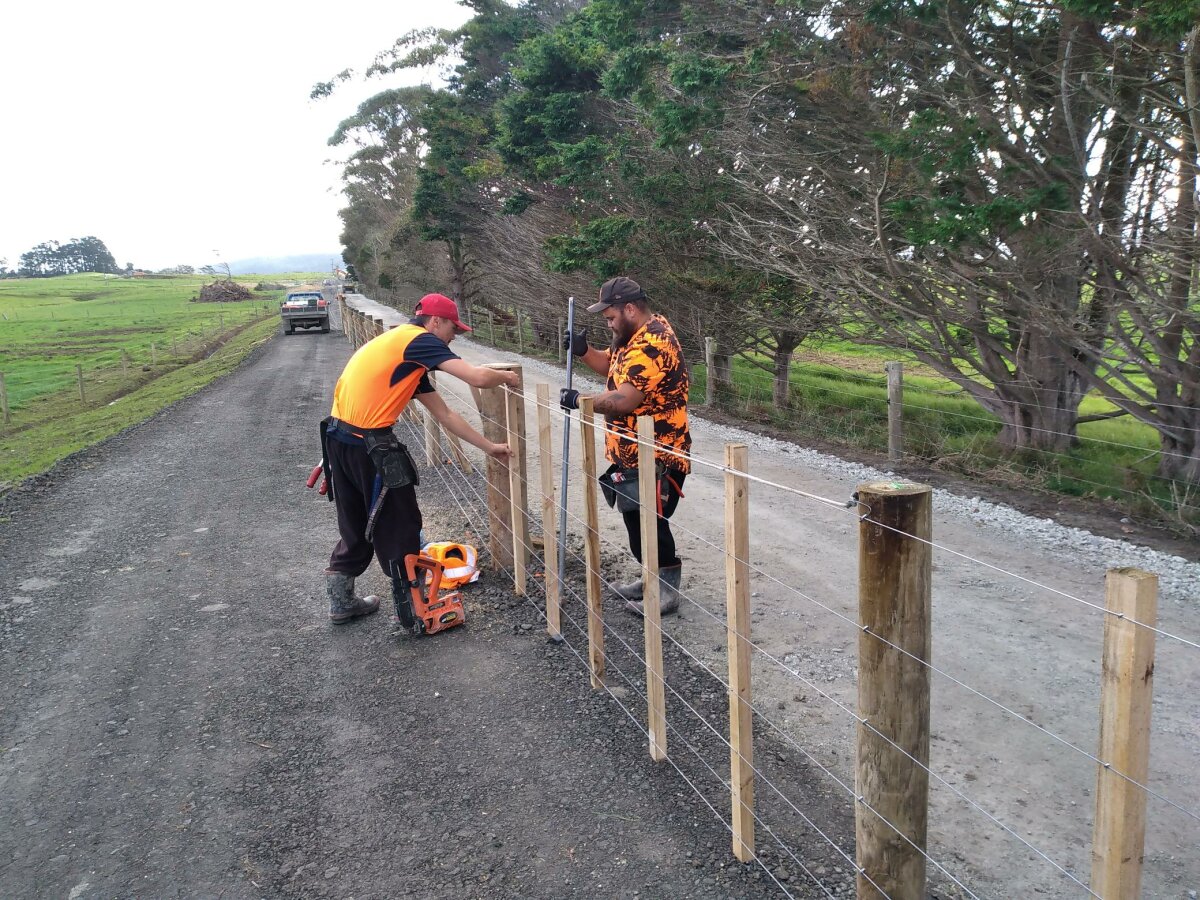 Fencing progress in the Parore area
Dargaville
Kaihu Valley Trail December update
Trail progress
Work on the Parore and Ahikiwi bridges is underway. We've resolved supply issues and now foundations have been poured and we're planning to have both bridges completed in March.
Fencing progress in the Parore area.
Foundation works at Ahikiwi bridge.
What we know about cycle trails in New Zealand
An August 2021 research report on Ngā Haerenga has some interesting insights for the future Kaihu Valley Trail (KVT). Ngā Haerenga means The Journeys and is the national body responsible for the management of the New Zealand Cycle Trail. Ngā Haerenga supports 23 Great Rides across New Zealand, we are aiming for the KVT to become the 24th.
The report found that for those interested in riding a cycle trail, the ideal experience would most commonly take up half a day of cycling, with 90% saying they prefer to cycle for six hours or less. The preferred accommodation type for domestic cycle tourists are B&Bs (26%), rented holiday houses/Airbnb (25%) and motels (24%). Australians preferred hotels (24%) over holiday parks (22%), B&Bs (20%) and rented houses/Airbnb (20%).
For 70% of respondents, the ideal trail is Grade 1 or 2. We are working toward Grade 2 status for the KVT.
Opportunities for Kaipara communities
The Ngā Haerenga Cycle Trail report identified service gaps on some trails which could present business opportunities along the KVT, including:
Accommodation near trails
Services such as cafes or refreshment stops
Access to charging stations for e-bikes
Cycle mechanics – including for e-bikes, and
Reliable and good value transport options for one-way trails.
For more information, read the full Ngā Haerenga Cycle Tourism Insights research report.
Focus on Kaikohe
We spoke to two businesses in Kaikohe who cater to cyclists on the Pou Herenga Tai/Twin Coast Cycle Trail to see what insights they had for us.
Pou Herenga Tai/Twin Coast Cycle Trail
Leftbank
Jack Poutsma and Di Maxwell restored Kaikohe's only heritage listed building into Leftbank, a boutique hotel which is a popular retreat for cyclists on the Pou Herenga Tai/Twin Coast Cycle Trail.
The former BNZ bank has five high-end ensuite bedrooms, a self-contained group/family unit which sleeps up to 11 and an onsite restaurant, Mint. The ensuite bedrooms are $175 to $225 per night for two and the unit costs $300 for six guests, plus $50 for each additional person.
Di estimates that 50% of accommodation income comes from cycle trail guests, and the restaurant income would be roughly the same. "We would not have had the confidence to spend the huge sums required to restore the building had it not been for the cycle trail" says Di.
To cater for trail cyclists, Leftbank provides a free charging facility for e-bikes and a neighbour offers secure lock-up for cycles for $5 per night.
Jack and Di's business provides a boost for the local economy, providing local jobs and sourcing produce locally as much as possible. Check out their website www.leftbank.co.nz
Mulga Bill's Stopover
Located at the halfway point of the Pou Herenga Tai Twin Coast cycle trail, Mulga Bill's Stopover was established to cater for cyclists.
The two bedroom self-contained cottage sleeps up to six and costs $70 per person per night, including a continental breakfast with home-made stewed fruit and jams. There is an option to upgrade to a cooked breakfast for an extra $10 per person and they also offer a Tucker Box with semi-prepared dinner meals for guests to cook themselves ($20 to $30 per person).
On arrival, owners Bruce and Sherril give guests an overview of the local history and occasionally arrange for a local kaumatua to provide a detailed history of Māori settlement around Kaikohe – offering a koha for his marae.
Bruce recommends anyone looking to set up a similar operation ensures they have a good website to promote the business and manage bookings. His other tip – ensure you cover all safety bases (fire alarms etc) and if you're planning to provide meals, he recommends taking a Food Safety course.
Find out more about Mulga Bill's Stopover at www.mulgabills.co.nz
Have a safe and happy summer!
The project team would like to wish you all a safe and happy summer break and look forward to updating you again in the new year.
Subscribe to our newsletter
Sign up to receive our KVT updates by email.
Related stories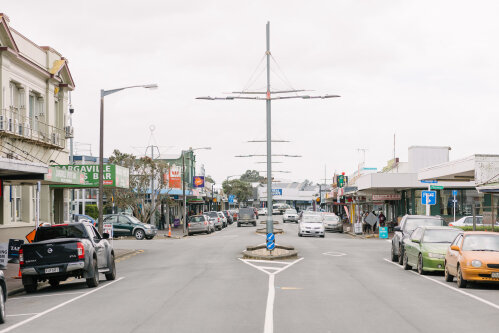 Dargaville residents and visitors are one step closer to easier and safer active transport options after Kaipara District Council's decision to progress the Kaipara Cycle Network Connections project.
Read more