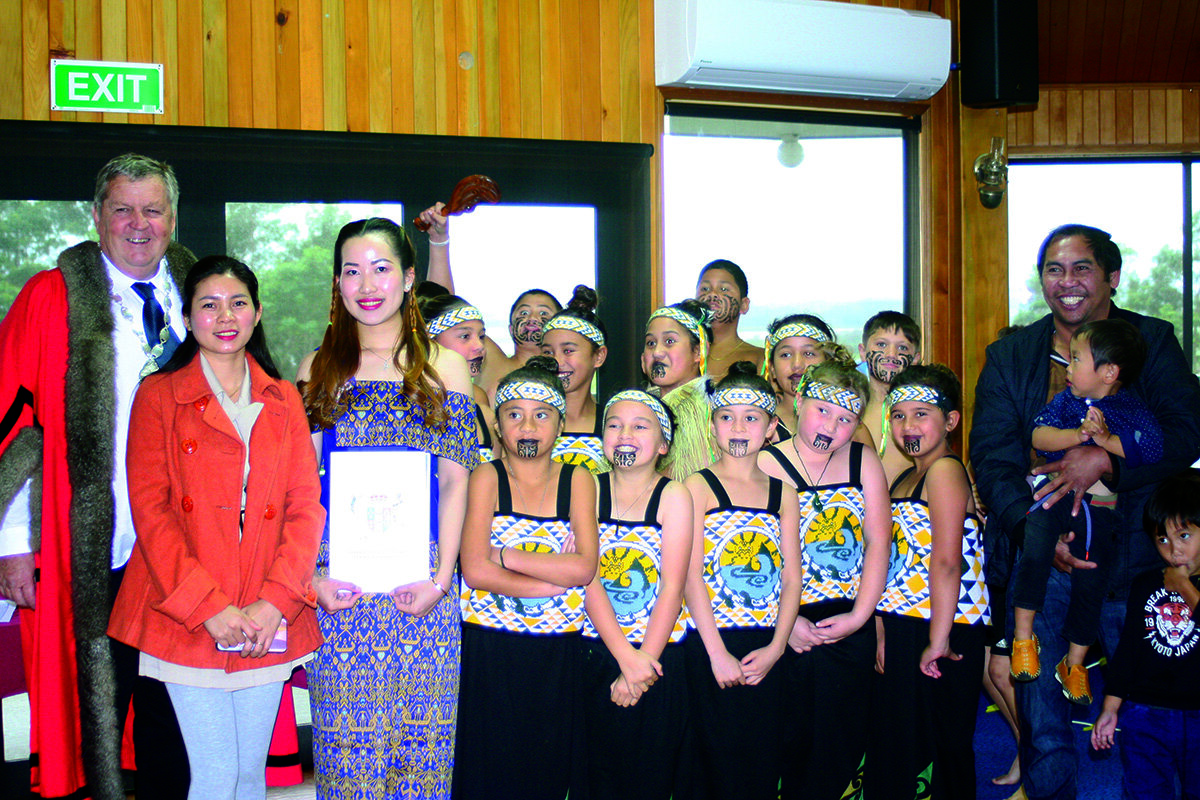 Mayor Craig Jepson officiated the ceremony to recognise and celebrate Kaipara's newest New Zealand citizens.
Culture
Dargaville
Kaipara District enriched by new citizens
Fourteen Kaipara residents from eleven nationalities were celebrated and recognised as new citizens at a ceremony in Dargaville on Monday.
The Citizenship Ceremony was the first in Kaipara for 2023, with the previous ceremony cancelled due to Cyclone Gabrielle.
Kaipara Mayor Craig Jepson spoke on behalf of the Governor General, Government of New Zealand and the Kaipara District at the ceremony and recognised the contributions already being made by those receiving their certificates of citizenship. He said becoming a citizen of New Zealand is a big step and hoped they would continue to benefit from it in years to come.
"Many of you are working and contributing to our economy – for that we thank you. Your different background and experiences also introduce new ideas to our community, and new ways of doing things," said Mayor Jepson.
"A more diverse community, with different ways of looking at things, makes us richer and more vibrant here in Kaipara District."
Mayor Jepson also mentioned the work Council is doing to help newcomers to the district to settle in.
"We've recently joined the Welcoming Communities programme," said Mayor Jepson. "This is something new for us and we are committed to making it easier for people like you to become part of the Kaipara community."
A big thank you to Selwyn Park School's kapa haka rōpū for their contributions on this very special day.
New citizens welcomed at the ceremony were: Simon Barrett (United Kingdom), Karin Bradley (Germany) Carol Clarke (Philippines), Jeffrey Cole (Canada), Leonor Crespo (Argentina), Nigel Griffiths (England), Nginhouy Heng (Cambodia), Zully Hernandez Noguera (Venezuela), Rebecca Hewitt (United Kingdom), Klyde Invencion (Philippines), Ayala Lavie (Australia), Nadja Parker (Austria), Janet Scherer (United Kingdom), and Kulvir Singh (India). Diane Billing (England) was also acknowledged. The ceremony to welcome her earlier this year was cancelled.

Edited: 3.09pm Monday 29 May to acknowledge Selwyn Park School's kapa haka rōpū.
Related stories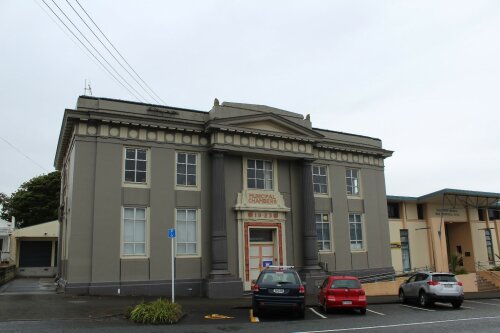 Dargaville's ANZAC Cinema is set to reopen on 1 July, in time for the start of the school holidays.
Read more