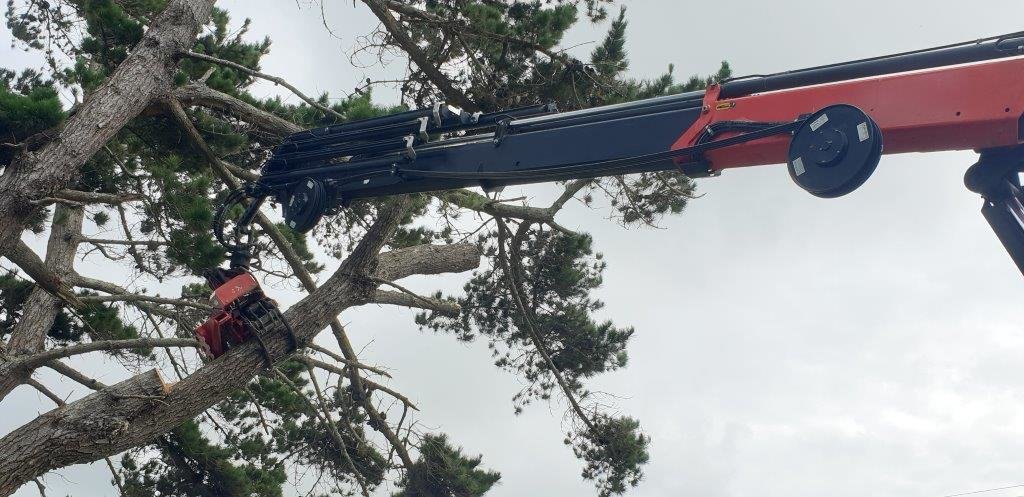 The tree claw is safely operated from the ground
Dargaville
Dangerous tree removal made easier
Although Kaipara's dry weather has slowed work on the unsealed road network, the roading crews are still hard at work, completing some of the remaining associated improvement work, like drainage and vegetation control.
They've enlisted the help of a new crane and grapple truck, which makes it safe to remove hard to reach or dangerous trees, because it's operated by an experienced arborist from the ground via a remote-control unit, rather than from a more traditional mechanical arm or cherry picker. It eliminates the need for climbing, rigging and cutting by hand.
The Northland Transportation Alliance, who manage Council roads, has also been able to 'buy local' with a Dargaville-based operator contracted to do the work.
A successful trial of this new equipment on Mahuta and Omana Road in December last year, has paved the way for its future use, so you may see the equipment out and about more regularly when needed.
Related stories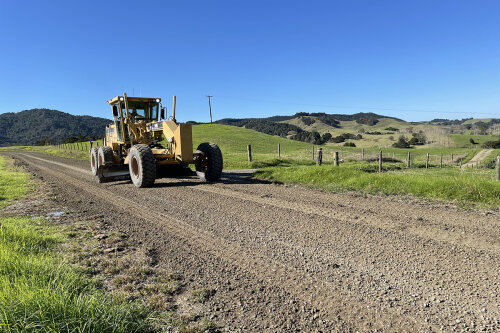 In May, we saw some great progress happening across the district. Sealed pavement rehabs are now complete, and the unsealed network has received the last of the PGF/IRG funding. With this work finishing, we've had more hands on deck to complete maintenance activities such as culvert clearing and edge marker post cleaning ahead of winter.
Read more