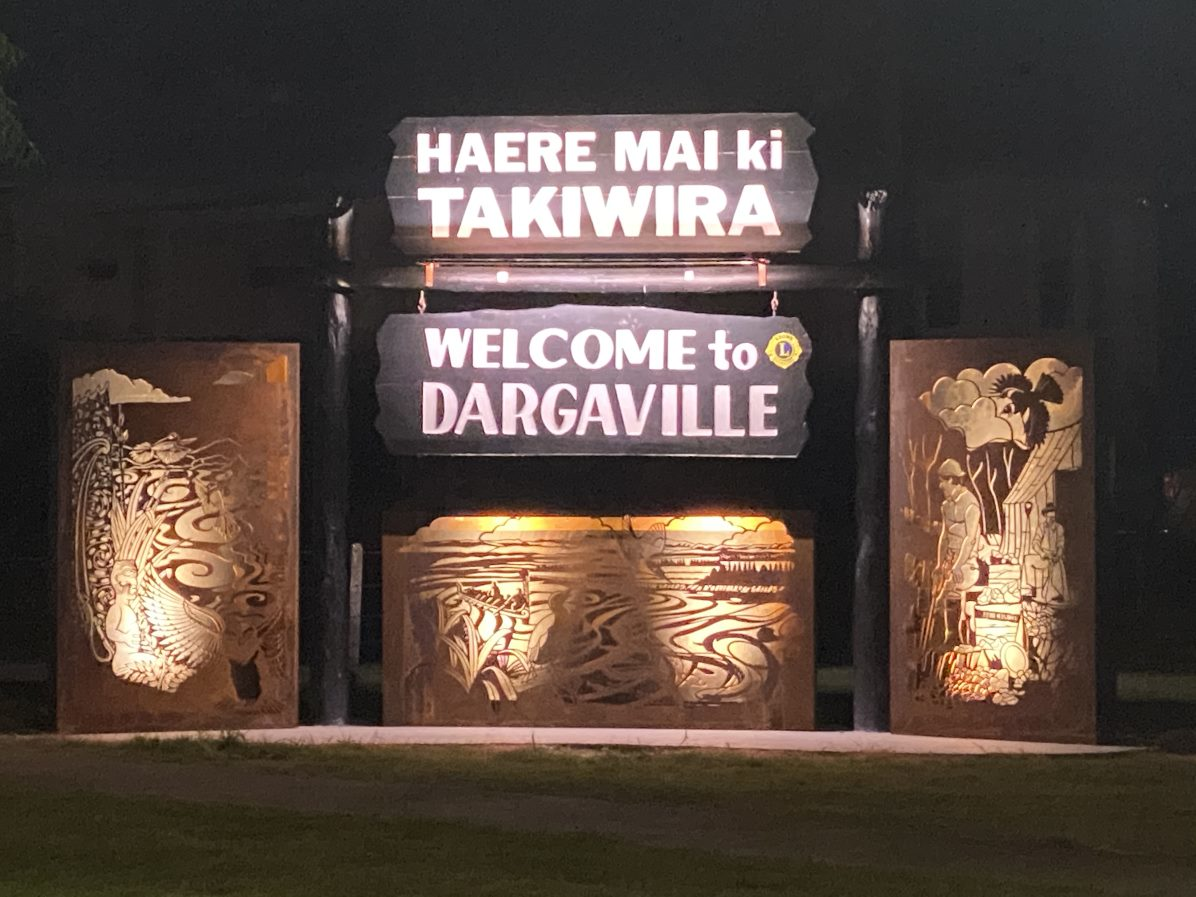 A labour of love now blessed. As part of the three-year funded Dargaville Placemaking Project where a number of projects have been underway or completed to help create a space of pride and connection for those living in or around the Dargaville township and to provide a welcoming space for visitors.
Minister and kaumātua Rex Nathan of Te Uri o Hau conducted the blessing with his wife Whaea Ihapera Nathan by his side, while Te Roroa General Manager Snow Tane helped welcome everyone into the moment.
Acknowledgement to the collaboration that took place between Council staff and contractors; Lighting Revolution, Downers, C&C Contractor, community groups Dargaville Lions and Dargaville Menz Shed as well as the support and cultural advice from local Iwi Te Roroa and hapū Te Kuihi to ensure mana whenua and the wider community had representation within the signs.
Nationally recognised artists Malcolm White and Creole Hunia's phenomenal artwork is now on permanent display, with the art pieces being backlit during the night to ensure they are appreciated 24/7. Creole Hunia was born and raised in the Dargaville area, with strong whānau connection to Te Roroa and Te Kuihi. She graduated from Toi Hou Kura Gisborne and Toi Mai Rangi Hastings with a Degree in Maori Art, contributed to the Te Matariki production team when last hosted in Gisborne, has artworks in residence at Te Papa, Butterfly Creek in Auckland, and is now a creative contributor to our hometown signs.
The panels facing towards the Northern Wairoa Bridge (left to right) represent; C. Hunia - The legend of Te Roroa's creation, with the ruru (morepork), pīwakawaka (fantail) and mokomoko (lizard) representing the kaitiaki (guardians). M. White - Northern Wairoa River, flora and fauna. M. White - Dalmatian Gumdiggers.
The panels facing towards Whangarei represent; M. White - The view from Pou tu o te Rangi/Harding Park of the Northern Wairoa River, and Dargaville township.
The panels facing towards Mangawhare (left to right) represent; C. Hunia - Prominent landmarks of the rohe (territory); Tāne Mahuta, Tokatoka and the Maunganui Bluff view of Ripiro beach.
Related stories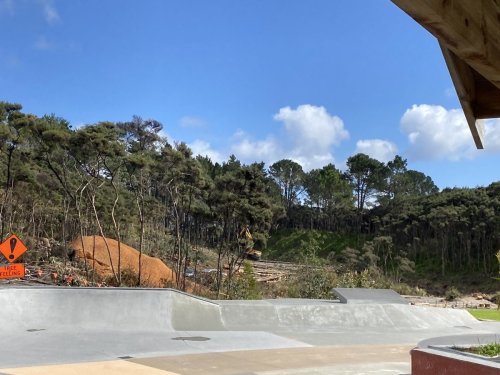 Work is progressing at pace, as a result of $2.87m recently allocated to Kaipara District from the Te Tai Tokerau Redeployment Package. A total of $9.32 million is allocated across Northland. The funding package through the Provincial Growth Fund is providing urgent economic relief for those affected by the COVID-19 pandemic, by creating immediate work opportunities for local people and businesses.
Read more