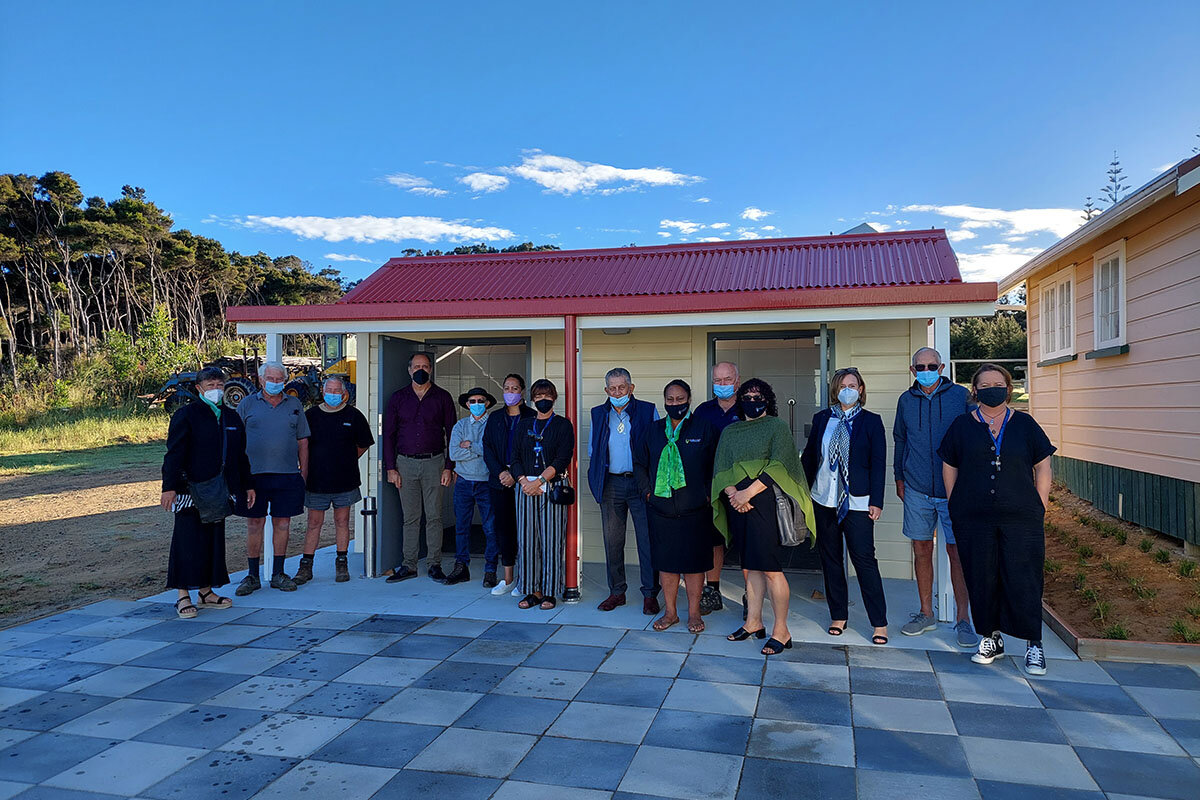 Project workers, Te Uri o Hau, and Councillor Anna Curnow attend a blessing to formally open the new Mangawhai Community Park toilets.
Community
Infrastructure projects
Mangawhai
New toilets improve Mangawhai Historic Village facilities
On Monday 28 March, Mangawhai Community Park's new toilets were formally opened with a blessing at the Historic Village.
The blessing was attended by those who worked on the project, Te Uri o Hau, and Councillor Anna Curnow, who is Chair of the Mangawhai Community Park Committee.
The toilets mean better facilities for visitors to the Mangawhai Historic Village, which features historic buildings from the area that have been restored for community and educational use. The materials and colours used on the new toilets' exterior are in keeping with the historic buildings in the village.
Funding for the toilets was provided by the Tourism Infrastructure Fund (TIF).
Council's Mangawhai Community Park project team continues to work with organisations within the park on developing the space for locals and visitors to enjoy.
Related stories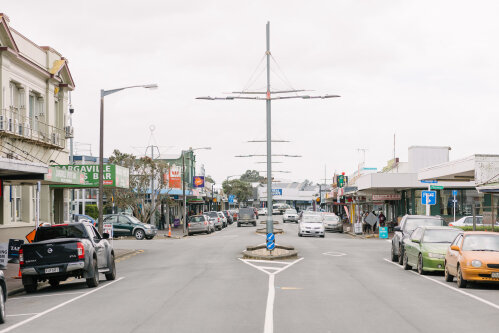 Dargaville residents and visitors are one step closer to easier and safer active transport options after Kaipara District Council's decision to progress the Kaipara Cycle Network Connections project.
Read more