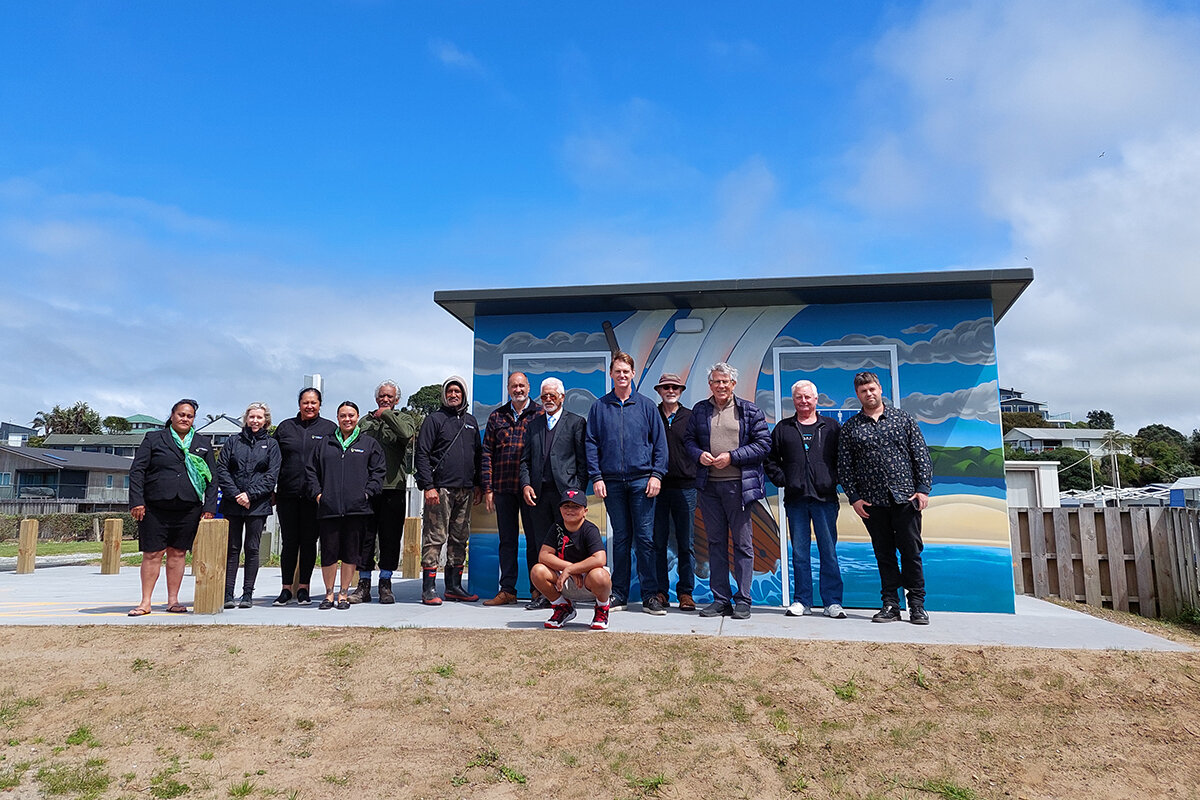 Te Uri o Hau kaumatua, Hone Martin, led a blessing to open the new facilities on Monday 10 October.
Infrastructure projects
Mangawhai
Blessing opens Alamar Crescent toilets
New toilets at Alamar Crescent are ready for the public to use in time for Mangawhai's busy summer season.
Te Uri o Hau kaumātua, Hone Martin, led a blessing to open the new facilities on Monday 10 October. The blessing was attended by staff who worked on the project, Te Uri o Hau representatives, members of the Mangawhai Boating and Fishing Club, and Councillors Jonathan Larsen, Mark Vincent, and Peter Wethey.
The toilets mean nearby facilities for boat ramp users and for members of the public enjoying the northern end of the Mangawhai estuary. Accessibility parking is available directly outside the new facilities.
The toilets feature a mural by artist, Thijs de Koning, celebrating Mangawhai's coastal environment and history. The mural includes tara iti fairy tern, mihimihi flowers, marlin, and the common dolphin. Also featured is The Daring, a two-mast schooner built in 1863 in Mangawhai, currently being preserved by The Daring Trust.
The project is supported by the Tourism Infrastructure Fund (TIF) from central government.

Photo caption: Completed toilets on Alamar Crescent, near the boat ramp.


Photo caption: Accessibility parking outside the new toilets.

Related stories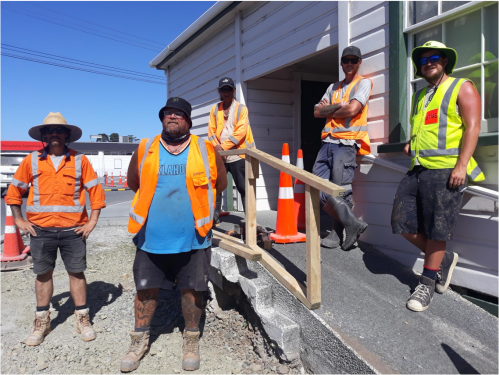 With the border opening there will be increased traffic travelling through both of the worksites. Please remind your visitors ahead of their arrival that these are still active work sites in the lead up to the break – give your friends and family a heads up so they can be prepared for possible travel delays and can plan their journeys accordingly.
Read more