Kaipara District Council has developed a new formula for unsealed roads that results in a more durable, and lower maintenance, surface.
Now those driving on unsealed roads can look forward to a time when their car and tyres do not suffer. Roading has long been the area where the community has been asking the Council to focus on. Now, the Northland Transportation Alliance (NTA) has partnered with their roading contractors, Ventia, to introduce a new mix of gravels, clay and fines that combine to be a winning formula that sets solid as it compacts.
Mayor Dr Jason Smith says this will be a game changer for Kaipara.
"As it's rolled out across Kaipara's 1,200km of dusty gravel roads, this innovation will improve lives for people here, and save lives too. Every sector in the growing Kaipara economy will benefit from smoother journeys," says Mayor Smith.
Project Sponsor Aram Goes says the trial sites have been in operation for over two years now and are showing little sign of wear.
"The harder, compacted surface is less likely to pothole or corrugate. It means the road surface stays strong, which gives a smoother, more comfortable ride, reduces dust and costs less to maintain," says Mr Goes. "Now we're ready to begin the network reconstruction in earnest."
In February 2018 Kaipara District Council was granted $3.1 million from the Government's Provincial Development Unit, followed by a subsequent grant of $4.9 million in November 2020 from the Infrastructure Reference Group fund, to improve the condition of the unsealed roading network.
"Reconstruction is the full package. It involves water drainage, replacing culverts if necessary, cutting vegetation and shoulder benching. It is more effective that simply grading and regravelling existing roads."
Another key part of the work has been to develop a framework for prioritising roads so the Council can focus on roads that deliver greatest benefit. The NTA plans to reconstruct priority roads over the next year. This is in addition to those roads that are due for routine maintenance.
Through the NTA, Kaipara is now sharing their proactive network management approach with other councils to improve the quality of all unsealed Northland roads.
Related stories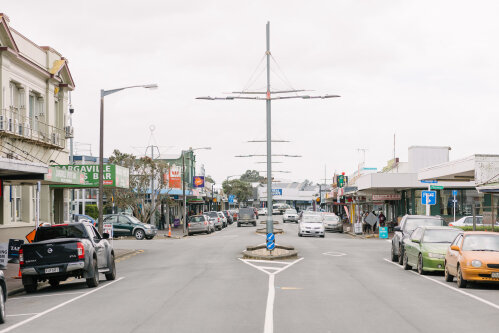 Dargaville residents and visitors are one step closer to easier and safer active transport options after Kaipara District Council's decision to progress the Kaipara Cycle Network Connections project.
Read more