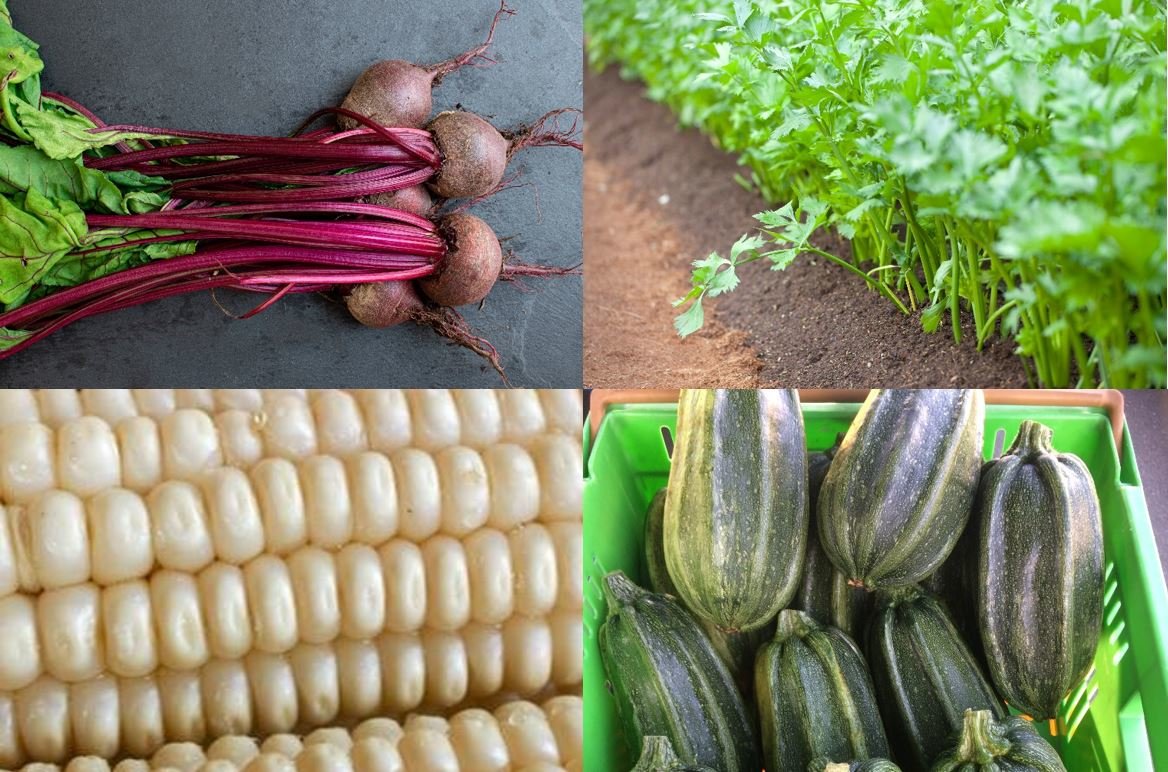 The Kaipara Water project team is preparing for planting season and is asking for help to choose one of the trial crops.
Kaipara KickStart
Kamokamo, beetroot, celery, or kaanga ma? Which crop will it be?
Spring has sprung and so has action at our Kaipara Water sites. The project team is busy with planting plans and site preparation and now we need your help.
The two Kaipara Water demo sites build on Kaipara Kai, to further support valuable kai opportunities in our district. We are working with landowners at two different sites to showcase smart water use and the ways in which this can support high-value horticultural crops. Demonstration site 1 is on iwi land at Maunganui Bluff north of Dargaville. Demonstration site 2 is in Te Kopuru. Northland Inc. is contracted by Kaipara District Council to manage the two sites.
Key crops have been selected and a planting plan developed for this season, with the first planting to start mid-October.
Now we need you to help us choose one of the crops. The crop selected by the community will be trialled on the Te Kopuru site. A centre pivot irrigator has been installed which has a 242-metre span and can irrigate an area of roughly 10 hectares. Water will be gradually taken from a nearby creek under an existing resource consent.
The Te Kopuru site (site two) is also located within the future water storage scheme area managed by Te Tai Tokerau Water Trust.
To help you make your decision, check out some facts and background info on the four crop choices:
Beetroot
The beetroot is a true biennial, producing a thickened root and a rosette of leaves during the first year, and flowers and seeds the second year.
Beetroot is mainly grown for its swollen roots but the leaves can also be eaten as spinach.
Beetroot needs a lot of water for fast growth. The volume needed could vary from 2mm on a cold winter day to 8mm on a hot summer day.
The roots are boiled and eaten as a cooked vegetable, either plain, fried or served with sauces. They may also be hollowed out and stuffed with savoury mixtures. Wine is made from beetroot in some countries. The leaves are sometimes cooked as spinach. The roots reportedly contain significant quantities of vitamin C while the tops are rich in vitamin A. Beetroot is also high in folate, dietary fiber and several antioxidants.
Kamokamo
Kamokamo (also known as kumikumi) is a variety of Cucurbita pepo grown in New Zealand that is thought to have been introduced during early European settlement, around the late 1800s to early 1900.
Kamokamo is a treasured squash variety, with a delicious nutty flavour. The speckled green fruit has distinctive ribs, and if harvested young can be used like a courgette.
Larger mature fruit are best cooked like a pumpkin. Kuamokamo is delicious pan-fried, roasted, mashed with butter, boiled, or in fritters.
Celery
A member of the Umbelliferae family, celery is closely related to carrots and parsnips. Widely recognized as one of the healthiest snacks available, celery is a wonderful source of fiber.
Its fibre content is especially impressive given the vegetable's low calorie count. This makes it a great option for those concerned with losing weight or maintaining healthy digestion.
Celery is loaded with antioxidants. It contains flavonoids and vitamin C, as well as lunularin and bergapten.
Stalks and leaves can be eaten raw or cooked. make sure to remove strings from older coarse stalks. Slice to size.
Kaanga Ma (a traditional Māori corn)
Corn or an alternative. Used to make fermented corn and other traditional recipes. Can also be used as a flour corn. This seed is one of the most beautiful we've ever seen or held.
The wairua of this seed is very strong. Large pearl coloured kernels.
This seems to be the ultimate all-purpose corn! Similar to the most popular old type of corn in South America and the most popular posole corn in the USA. New Zealand may have the only non-contaminated strains left in the world.
Which one will it be? Let us know what you would like to see sprouting on the trial site.
Our online survey will close on Sunday 19 September and we will announce the most popular crop the next day.
For any queries please email kickstart@kaipara.govt.nz
Kaipara Water is part of the Kaipara KickStart projects, alongside Roads, Wharves and Kai, led by Kaipara District Council. Kaipara Water is supported by PGF funding from Kānoa – Regional Economic Development & Investment Unit.
Related stories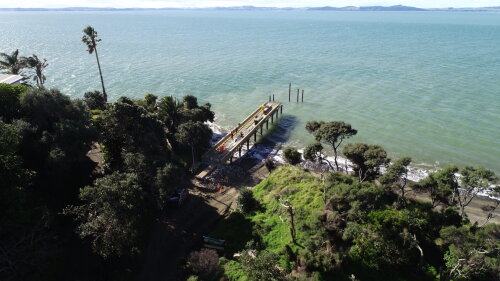 Contractors working on the finishing touches for Poutō wharf have had to down tools until conditions are more favourable to complete the remaining piling and wharf head.
Read more