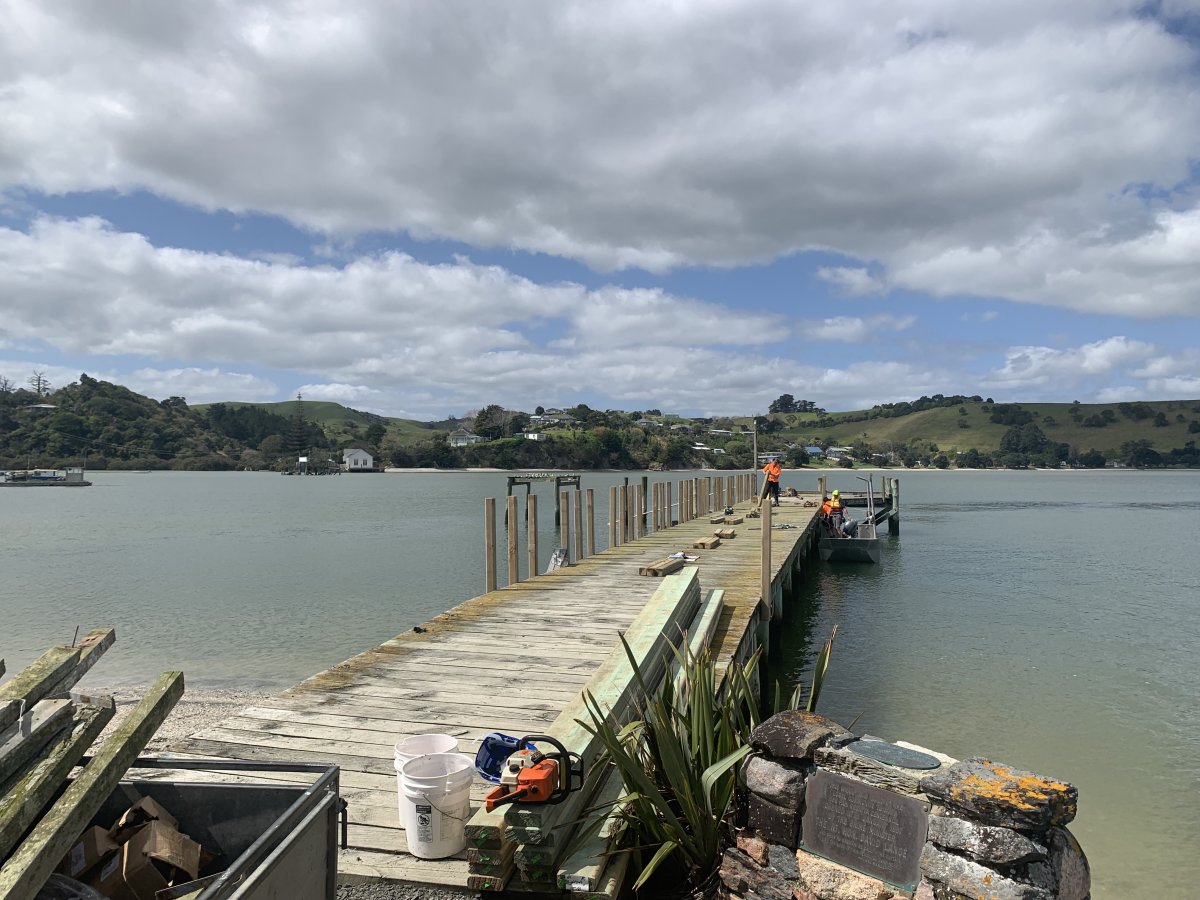 It's been a hive of activity down at the Pahi wharf recently. The upgrade has started with local contractors Huband carrying out the carpentry and repair work on the wharf. The crew has stripped all the old handrailing off and are currently halfway through replacing them. They will start on replacing the piles next.
With the change in levels in Tāmaki Makaurau, Bellingham Marine will be able to start the prefabrication of the concrete pontoon and the steel gangway at their shipyard. These will be completed offsite before being transported north.
The construction period is expected to take 12 weeks (subject to COVID-19 restrictions), during which the wharf remains closed, with the boat ramp open for launching.
Pahi wharf upgrade is supported by PGF funding from Kānoa – Regional Economic Development & Investment Unit.
Related stories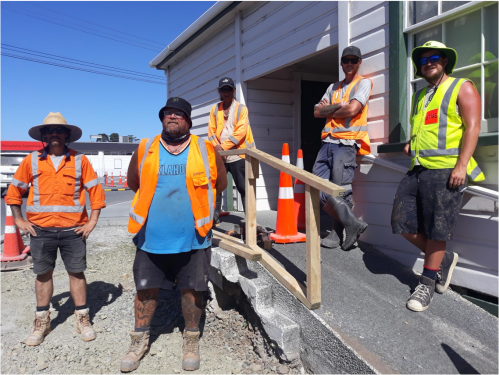 With the border opening there will be increased traffic travelling through both of the worksites. Please remind your visitors ahead of their arrival that these are still active work sites in the lead up to the break – give your friends and family a heads up so they can be prepared for possible travel delays and can plan their journeys accordingly.
Read more