Work is starting on raw watermain renewals in Maungaturoto. Over the next few months, our team and contractors will replace approximately 3,000m of ageing raw watermain pipes, starting at the Fonterra factory and moving towards the east on SH12. The work will begin next week sometime (from Tuesday 26 October) and aims to finish in February 2022. There will be some stop/go traffic management during working hours to keep the team safe as they work along the road. Thanks for your patience as we complete these works.
The renewals have been funded as part of the Three Waters Reform process, after Council signed a Memorandum of Understanding (MOU) in August 2020. The Government-led programme has provided incentives for councils to partner in the first stages of the Reform Programme. Councils are able to opt out of discussions at any future stage.
For the latest update on the Three Waters Reform, including the Mayor's letter to the Minister of Local Government, please see our website.
Related stories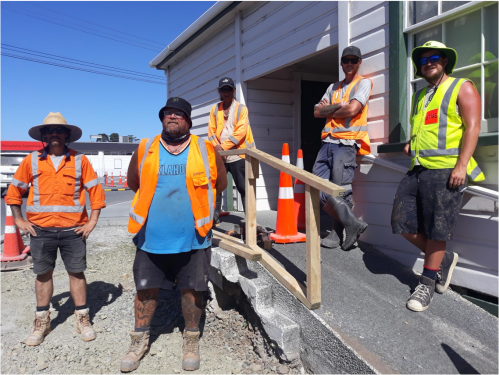 With the border opening there will be increased traffic travelling through both of the worksites. Please remind your visitors ahead of their arrival that these are still active work sites in the lead up to the break – give your friends and family a heads up so they can be prepared for possible travel delays and can plan their journeys accordingly.
Read more