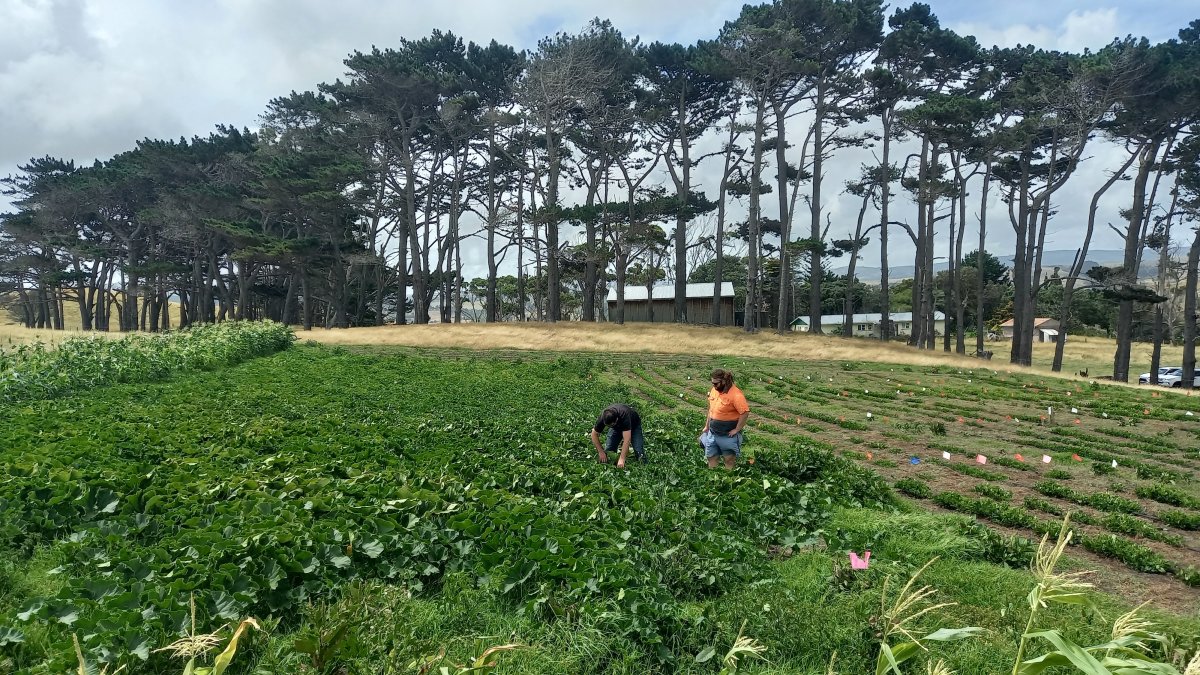 Three new varieties of squash, two new varieties of sweetcorn and the now famous peanuts, all in full growth at the Te Roroa Kai Iwi Lakes farm.
Joint projects
Kaipara KickStart
The Latest from the Kaipara Kai Hub team
Since our last update, the Kaipara Kai Hub team has been busy managing crop trials, engaging with local growers looking at crop diversification, and supporting the kick-off of local projects. The trial site at Te Roroa's Kai Iwi farm is looking lush. At that site there are three new varieties of squash, two new varieties of sweetcorn and the now famous peanuts, all in full growth. Unfortunately the soybean plots were discovered by a band of local rabbits but this is the reality of doing trials - you learn what to prevent next time around! Harvest of the trial crops is due around March and we are planning a field day to share the results and learnings with the community.
A He Maara Kai programme, led by Māuri Orā ki Ngāti Whatua Charitable Trust commenced this month with a wānanga at Naumai marae. This was made possible with the support of the Kaipara Kai Hub team and the Ministry for Primary Industries Community Hub fund.
The Northland Field Days are coming up in March. We will be there and plan to host a series of guest speakers and panel discussions about the mahi taking place in Kaipara and future opportunities.
The Hub building in Ruawai is temporarily closed for renovations until further notice, however the Hub team is still working and can be reached via the contact details on our Kaipara Kai Hub website.
The Kaipara Kai Hub provides on-the-ground support that enables land to be used to its best potential. The Hub is managed by Northland Inc, and is part of Kaipara Kai, one of four KickStart projects led by Kaipara District Council and funded by the Provincial Growth Fund.
Related stories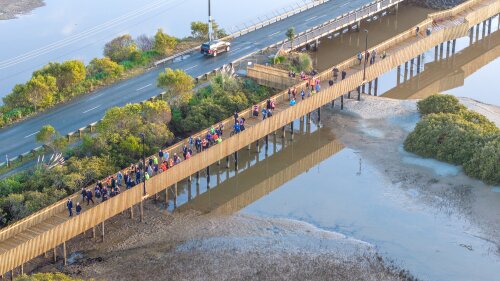 Sunny weather and an incoming tide provided the perfect backdrop to open the Mangawhai boardwalk to a large gathering last week.
The boardwalk is the second phase of the Mangawhai shared path project, connecting the village to the heads, and making it safer and easier to travel by foot, bike, or scooter along busy Molesworth Drive.
Read more