Extra low tides earlier this month allowed Huband Contractors to work on some of the timber repairs around the lower parts of the tidal stairs. Under blue skies and sunny weather last week the crew also made progress on the gangway connection, attaching the structural steel member to the wharf's timber. The steel structure will be used to connect the gangway that is currently being built by Bellingham Marine offsite.
Please steer clear of the wharf, which is closed to the public during construction. The boat ramp remains open for launching.
The wharf upgrade is part of Kaipara KickStart, led by Kaipara District Council and supported by PGF funding from Kānoa – Regional Economic Development & Investment Unit.
Related stories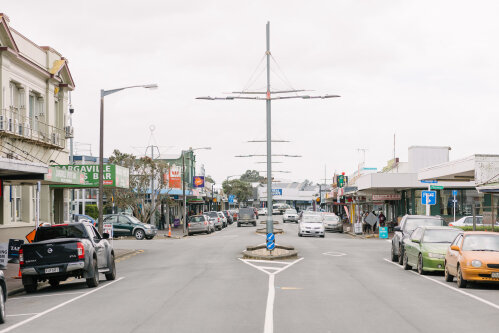 Dargaville residents and visitors are one step closer to easier and safer active transport options after Kaipara District Council's decision to progress the Kaipara Cycle Network Connections project.
Read more