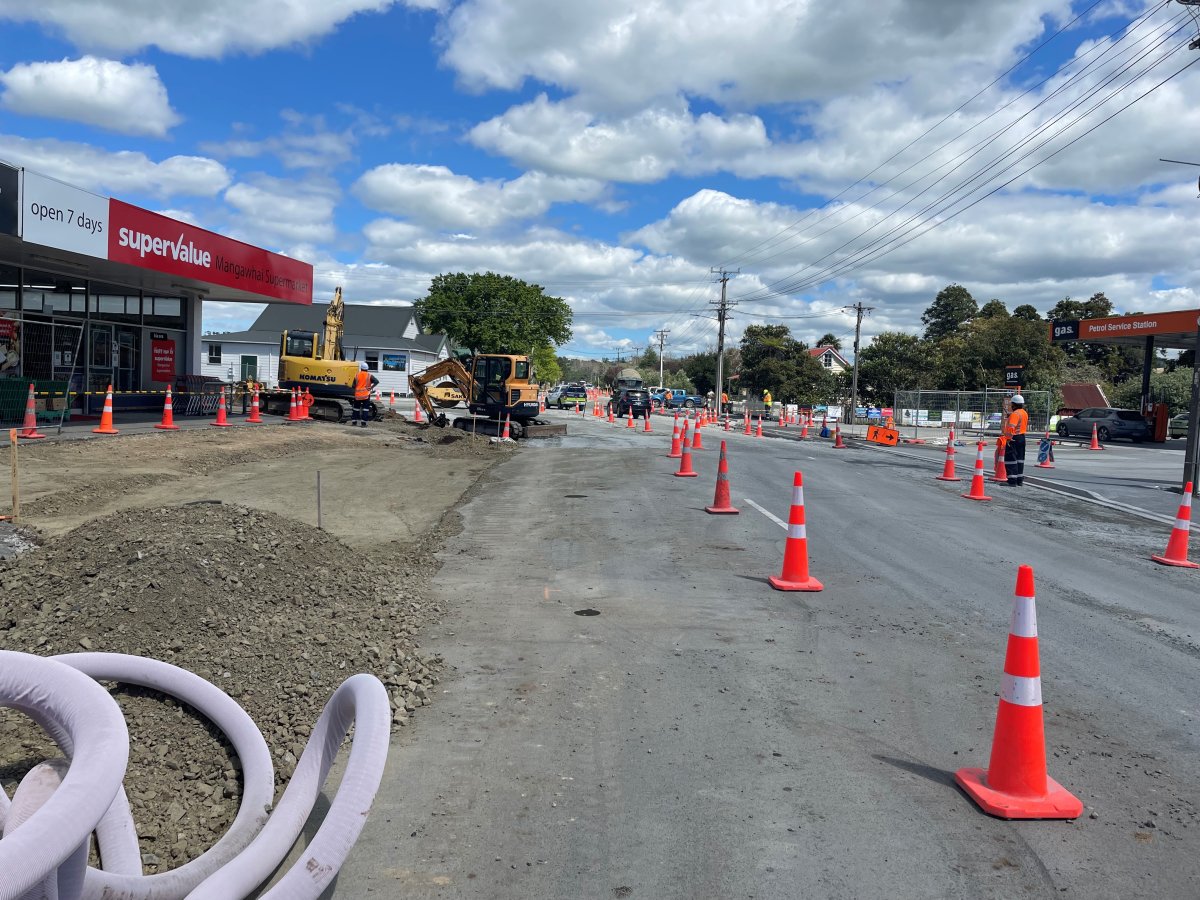 There's been significant progress on the Village intersection improvements recently. Night works have enabled the programme to see only a small delay in spite of the recent Level 4 lockdown and restrictions, with works currently on track to be completed in January 2022 (dependent on weather and further COVID restrictions).
Thank you for your patience as we complete these works. We know night works are never ideal for residents in their immediate vicinity – United Civil are doing what they can to keep noise and vibration levels to a minimum and complete the works as quickly as possible.
There will be further periods of night works between now and the end of the year. If you are a resident in the Village and are concerned about the noise, please get in contact with us so we can look into what can be done to minimise the disruption for your property. Call our customer services team on 0800 727 059.
This coming week (starting 18 October) the team are aiming to seal the Insley Street/Moir Street roundabout. Traffic will be managed using stop/go, with the roundabout open to two lanes during the weekend. United Civil will work a full day on Friday 22 October and Tuesday 26 October, to take advantage of the decreased traffic with the border restrictions remaining in place. No construction work will take place during the weekend, or the night of Monday 25 October.
Further north on Molesworth Drive, work continues on the shared path. Estuary Drive/Molesworth Drive intersection is currently closed to traffic with a detour via Seabreeze in place while United Civil reseal the surface. The team are aiming to get as much as this section complete prior to Labour Weekend, before moving up to the next area to continue stormwater installation. The new estimated finish date for phase one of the shared path is March 2022 (dependent on weather and further COVID restrictions).

Please note that work on both sites will shut down over the Christmas New Year period, and will not begin again until Monday 17 January. We will update you on the plans for this closer to the time. For further information please visit mangawhaicommunityplan@kaipara.govt.nz
Related stories