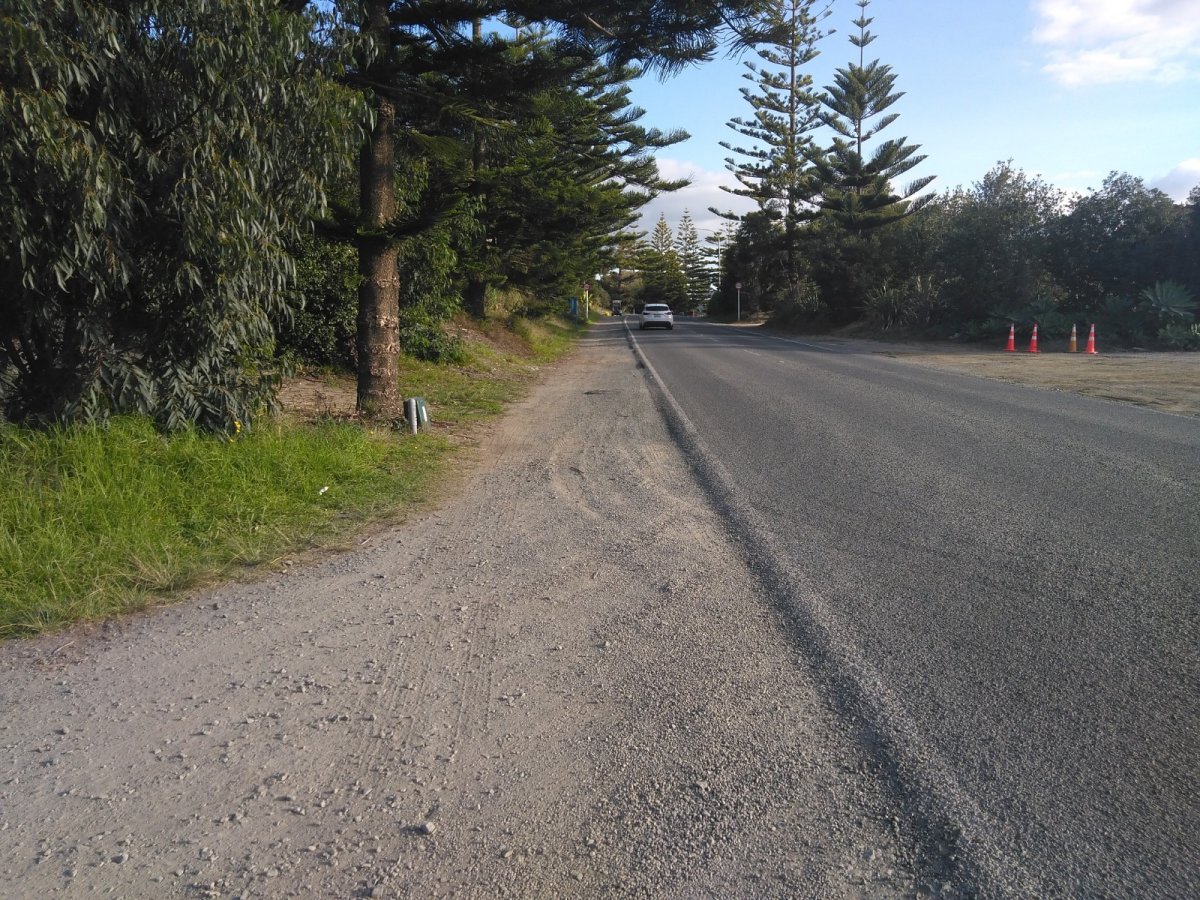 The extent of Phase One shared path. Traffic management will be staged in sections - see traffic management plan for further details.
Mangawhai
Mangawhai Community Plan
Shared path works l Stop-go traffic management in place on Molesworth Drive
From Monday you'll see more of the United Civil team working further up Molesworth Drive on Phase One of the shared path. They'll be starting down at the causeway end of the work area and working up toward the ITM.

The work includes traffic management installation for tree removal – in some places the team will be removing Norfolk pines and some of the shrubs and trees in the path route. A number of measures will be put in place for the Norfolk pines that can be retained, including tree bridges to protect the roots. The project also includes planting a diverse range of native trees and shrubs along the path.

Stop-go traffic management will be in place with a section of Molesworth Drive limited to one lane in the work area as construction progresses over the next nine months (sections will be staged, see traffic management plan below for further details). A safe pedestrian route will be clearly marked onsite.

Where possible, drivers may want to consider using Cove Road as an alternative route.
Read Friday's edition of the Mangawhai Community Plan e-newsletter: https://bit.ly/3zWP6Bk
For any queries, please email mangawhaicommunityplan@kaipara.govt.nz
Image shows Phase One shared path extent
Related stories
The end of another winter gave us some much-needed sunshine and blue skies. Now with Spring upon us and the days getting longer, our focus moves to pavement works.
Read more