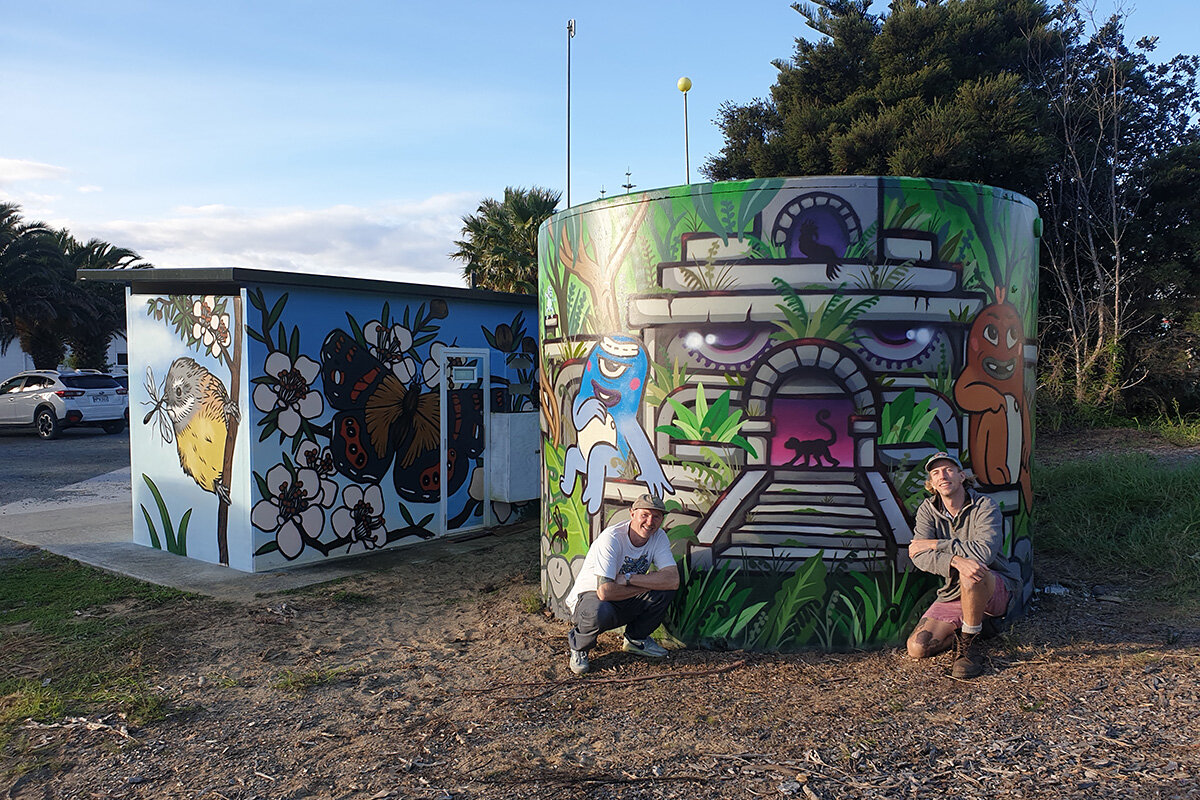 From left, Sean Duffell and Thijs de Koning alongside in front of their murals at MAZ in the Mangawhai Community Park.
Community
Mangawhai
Playgrounds
Playful MAZ mural invites viewers to explore
Artists, Sean Duffell and Thijs de Koning, spent three days at the Mangawhai Activity Zone (MAZ) in Mangawhai Community Park last week, adding a splash of colour and creativity to the space.
The pair created a new mural on the water tank and touched up existing artwork on the toilets, which had been damaged by graffiti.
The new water tank mural invites people to delve into a wild world of nature, animals, and fantastical creatures, while complementing the park's environment. Sean and Thijs were even able to incorporate original artwork that had mysteriously appeared on the tank after it was first installed.
"The water tank has a playful design which encourages the viewer to explore what's around the next bend," say Sean and Thijs.
"A colourful array of critters, animals, plants and even a dragon are hidden along the way. The jungle theme will be amplified by planting native grasses and shrubs around the tank in the future."
The mural was funded through the Community and Engagement Placemaking budget.
Related stories
The end of another winter gave us some much-needed sunshine and blue skies. Now with Spring upon us and the days getting longer, our focus moves to pavement works.
Read more