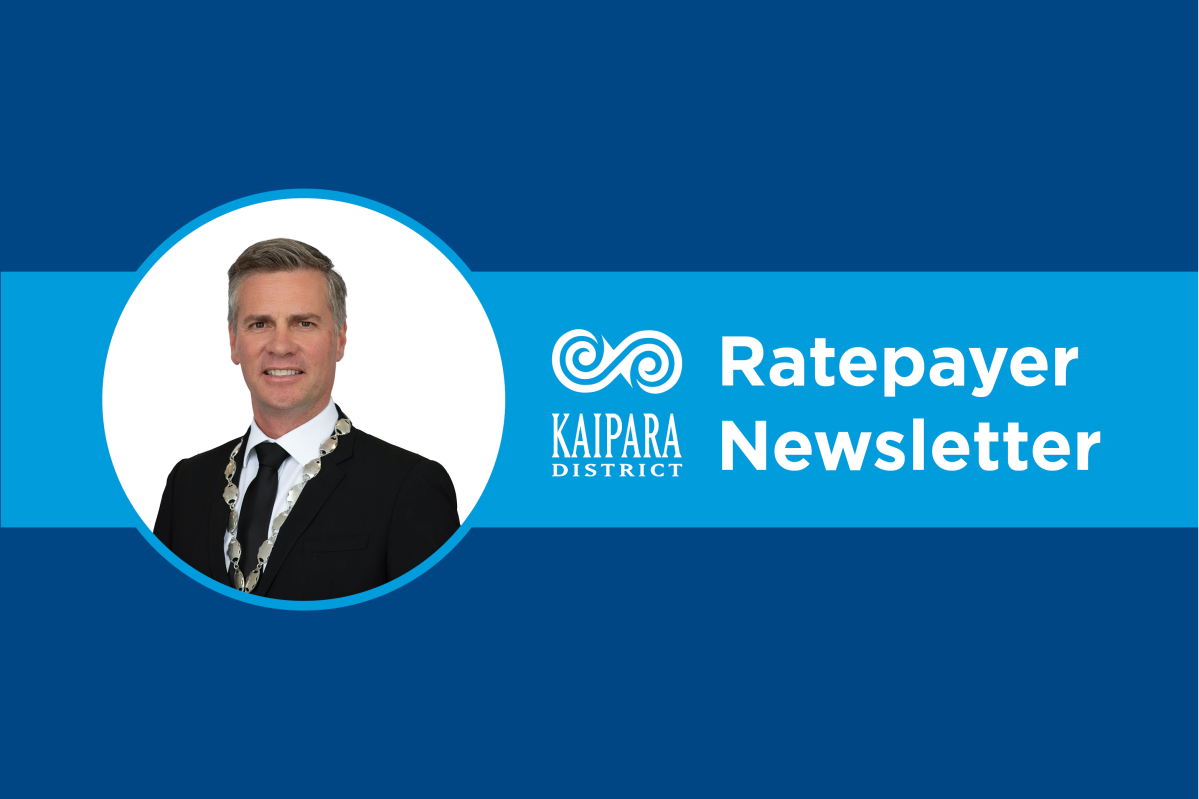 Kia ora,
In the first few months of 2021 there's been a trickle of new information which has led to a substantial update on the long-running story of the debt levels of Kaipara District Council's Mangawhai Wastewater Scheme. The debt of the system now sits at $34.5 million, down from the initial 2012 figure of $58 million. Less than $10 million is owed by ratepayers who chose to pay their connection off over time. The remaining $24.9 million will be paid by developers as the township grows. The District-wide portion of the debt has been paid off. The report containing this information and updates on expanding the capacity of the wastewater plant can be found here. It's a crystal clear analysis of the current situation and shows the progress made here.
Thank you to all the submitters to Kaipara District Council's Long Term Plan 2021-2031 Consultation Document in March. We received 246 submissions; a number comparable to the last LTP consultation in 2018. Between now and late June Council will be hearing and considering these submissions. The decisions we make on the future direction will effectively set the Council's course for the next decade.
Through 2021 there is significant reform of the local government sector, the largest shake-up in thirty years to the work of Councils and the communities they serve. Councils will be asked by Government to consult with our community and then make decisions later this year about the 3 Waters Reforms to drinking water, wastewater and stormwater. Kaipara District Council currently awaits more detail on what the future proposal will look like or what it may mean for ratepayers. Preliminary thinking could mean changes to our Council 'books'. As at 30 June 2020, our total assets were valued at $809m, of which $138m are 3 Waters assets, which could be transferred to a new entity. Transfers of debt associated with these assets would also change the balance sheet of Council. The corresponding transfer of rates revenue linked to water services could be $14m, 25% of KDC's rates revenue. There is much uncertainty though, so we look forward to the Government sharing more detail soon about what a future 3 Waters entity would mean for Kaipara people and the timeline for decision-making by Council in this space later this year.
Also, ahead in 2021 is significant Resource Management Act reform, which would also mean changes for Councils about planning and resource consenting. Again, there is little detail from Government yet about what's proposed. I mention it here so that you're aware these changes are afoot and there will be transformation ahead.
Government has advised Councils to proceed as if these reforms are not taking place, and therefore we are moving ahead with business-as-usual, including starting our District Plan Review to simplify the rules for developers and updating KDC Wastewater and Stormwater Bylaws, among other things. Expect to hear more on these in coming weeks, as we're in full flow. Keep safe as you go.
Nga mihi nui
Dr Jason Smith
Mayor of Kaipara District
Related stories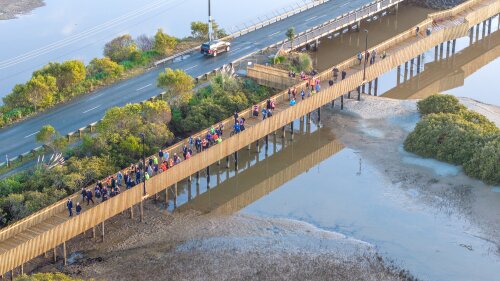 Sunny weather and an incoming tide provided the perfect backdrop to open the Mangawhai boardwalk to a large gathering last week.
The boardwalk is the second phase of the Mangawhai shared path project, connecting the village to the heads, and making it safer and easier to travel by foot, bike, or scooter along busy Molesworth Drive.
Read more