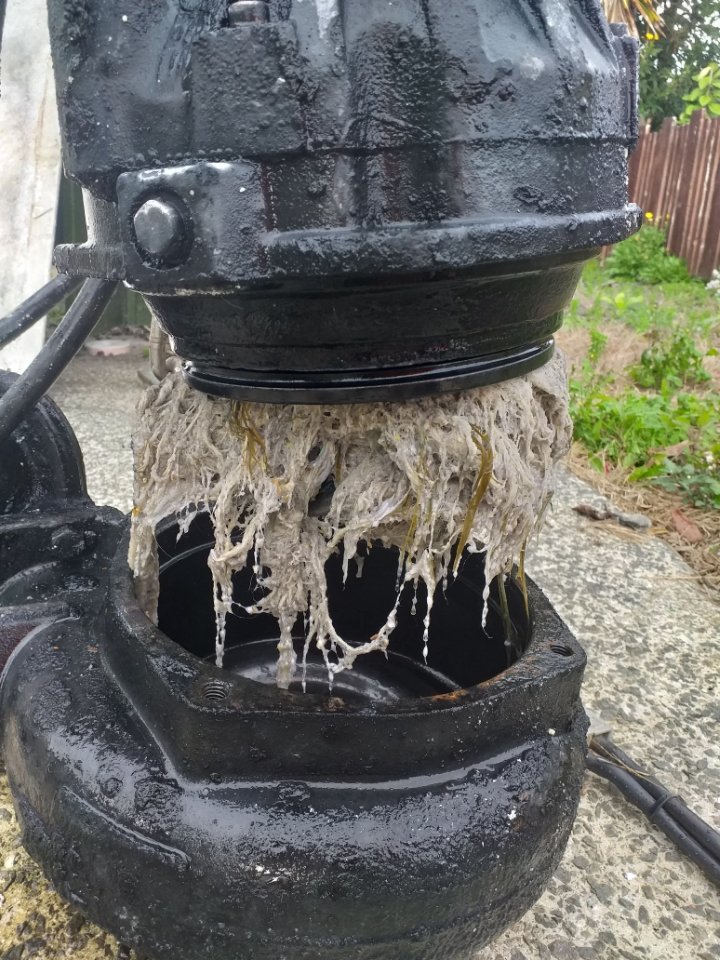 Some of the blocked pipes from people flushing things they shouldn't
Wastewater
Water
Time to be sensible around flushing
The council is upgrading wastewater systems and is asking people to flush responsibly.
The term "flush and forget" could not be further from the truth when it comes to taking care of your home sewers. Only the three Ps should go down a toilet - pee, poo, and [toilet] paper. Anything else will likely cause problems.
All wastewater passes through grinder pumps, that makes it easier for the wastewater to be treated. These grinders cease up when blocked by items like rags, wet wipes, tampons, clothing and general waste that some people put down their toilets. Having to dig up, repair and refit the grinders is avoidable and is a waste of time and ratepayer's money. Senior Infrastructure Officer Brian Armstrong said the costs of this work add up.
"At the moment we're seeing this happen between 6 – 12 times a month across the district. Every time the grinders jam, we have to take it apart and clear it, then it works a little less efficiently" Brian said.
"The team have encountered everything from jeans, underwear, wool, chemicals, diapers, toys, sanitary items, wet wipes, and general waste over the years," he said.
"Treatment plants are designed to treat normal human waste and work better if we can keep everything except the three P's out."
"If people make a concerted effort to not flush things that will break the equipment, our team can focus more on system improvements."
Related stories