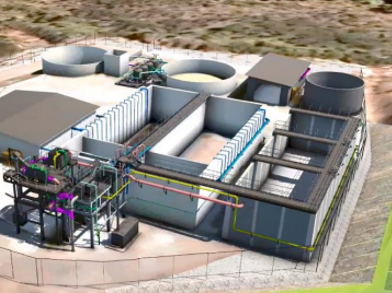 The Council is about to start constructing a balance tank, to increase the capacity of the Mangawhai Community Wastewater Scheme.
The balance tank is part of a draft long term strategy that maps an increase in the plant capacity form the current 2400 properties to 5000, and beyond.
Over recent years, there have been around 60 new connections to the wastewater scheme each year. Council is anticipating this may increase between 70 to 100 connections per year.
The draft strategy outlines the related wastewater activities and assets needed to meet growth and when they are required, so Council can allow for growth without building large assets and investment, that creates a financial burden on the existing community. Having a detailed plan enables the Council to set development contributions at a level that will cover future growth.
First drafted as part of the Long Term Plan 2021-2031, the draft strategy now has been further refined, with further research and modelling still required before it can be finalised.
Sue Davidson, General Manager of Sustainable Growth and Investment, says activities in the strategy are linked to the pace of growth, so the plan can flex, depending on need.
"Because of the time it takes to build some of the infrastructure it is important that the planning work is done now, so we are ready to push 'go' when we need to," says Sue.
Growth increases the daily average flow into the system, and also increases peak flows. Most of the time the wastewater treatment plant can handle variations in flow, but there are times when there are rainfall events when water impacts on the system capacity at the beginning of the process. The balance tank will buffer the plant inflow, raising its capacity without having to upgrade the wastewater treatment plant and disposal system. The tank can be repurposed as a bioreactor tank when the system is upgraded a few years later.
Other steps proposed in the draft strategy include reusing water on the Mangawhai Golf Course. An environmental assessment is still to be completed on this option.
The Council will establish an advisory group to give feedback on the strategy. The Council will also be engaging with the community to hear their ideas and thoughts on treatment and disposal options.
You can read the draft Mangawhai Community Wastewater System Master Plan Strategy on the Council website.
Related stories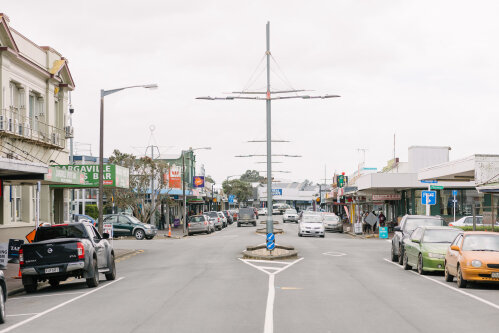 Dargaville residents and visitors are one step closer to easier and safer active transport options after Kaipara District Council's decision to progress the Kaipara Cycle Network Connections project.
Read more