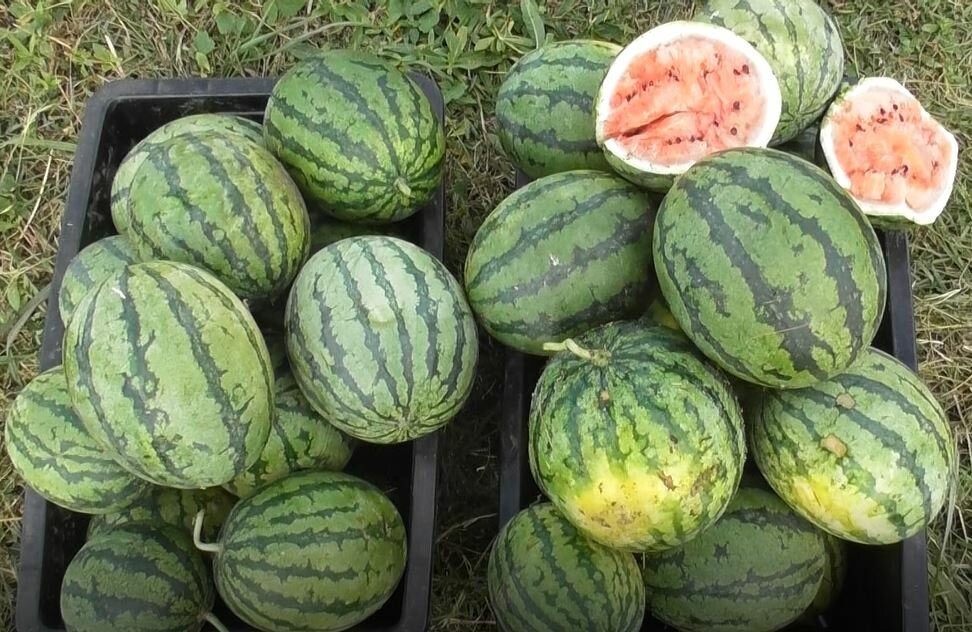 Harvesting is underway across the Kaipara Water demonstration sites.
Watermelon, kamokamo, beetroot and soybean/edamame have been picked from the two sites so far, which are practical working examples of the ways in which different irrigation techniques can support higher-value crops.
Site 2 is watered weekly using a centre pivot irrigator and crops have been harvested since the start of March, with some large-sized watermelon and beetroot being the front runners for yields so far. Approximately 50 watermelon have been collected to date from the Te Kopuru site, alongside 30kg or so of beetroot. The soybean/edamame plants are stunted due to pressure from weeds and yield has not been as expected. The kaanga ma (Māori corn) has had slower growth, and while some of the cobs are beginning to show large kernels, the majority still need a week or two before they will be ready for picking.
Up on site 1 at Maunganui Bluff the in-ground irrigation system is watering in precise amounts every two days. A comprehensive singular harvest was done by Te Roroa iwi members earlier in the month, with smaller regular harvests occurring from now.
Pictured: Members of Te Roroa iwi harvest kamokamo and watermelon from Site 1 earlier this month.
Kamokamo and watermelon have led the way in yields on this site. Unfortunately the yams struggled due to early irrigation issues and higher than expected soil temperatures through January and February. No yam plants survived.
Greg Hall, Northland Inc site manager notes the balancing act of managing pest insects alongside the withholding periods of sprays prior to harvesting, affecting some of the crops.
"Last month we noted there had been no major pests at either of the sites. We continue to battle significant weeds, and unfortunately we have also seen army worm get into the beetroot and the sweetcorn on both sites, something that can only be combated by high cost aerial spraying (for the corn), not feasible for the size of the sites. Some errant cows have also managed to navigate stock fencing that had been put in place, so greater measures are needed to keep them out."
The sites have had a number of visitors over the last few weeks, from landowners and farmers, iwi and community group representatives, all looking to learn further about the irrigation techniques being demonstrated and opportunities and learnings for land diversification in Kaipara.
Pictured here: Northland Inc. site manager discusses crop diversification and irrigation in the Kaipara with a local farmer
Pictured here: Barbara Penerata and Grace Le Gros (Director for Māuri Orā ki Ngāti Whatua Charitable Trust) on the Te Kopuru demonstration site, with the 242m centre pivot irrigator shown in the background.
Harvest from the sites has been distributed throughout the community via the Dargaville Combined Churches Food Bank, Māuri Orā ki Ngāti Whatua Charitable Trust services, and Te Whai Community Trust so far. These community services prepare food parcels for families in the Kaipara, with the parcels recently including beetroot, watermelon and edamame/soybean from the sites. There will be further distribution in the coming weeks, with the yield recorded once complete.
Pictured above: Millie and colleague at Dargaville Combined Churches Foodbank with watermelon from Site 2 for distribution.
The Kaipara Water demonstration sites are part of Kaipara KickStart, led by Kaipara District Council (KDC) and supported by the government's Kānoa – Regional Economic Development & Investment Unit, with funding from the Provincial Growth Fund. Northland Inc. is contracted by KDC to manage the two sites, located at Te Kopuru on private land, and further north at Maunganui Bluff on iwi land.
Updates and further information including site photos and documentation can be found at www.kaipara.govt.nz/kaipara-water. For any queries about the project please email KickStart@kaipara.govt.nz
Key learning
For optimum crop results on farmland fresh out of pasture, weed suppression needs to start in the preceding autumn. A cover crop should ideally be planted on sites through the winter. Unusually wet conditions at the end of last year combined with the lack of a cover crop pre-planting have been the key contributions to the significant weed pressure seen on both sites.
Related stories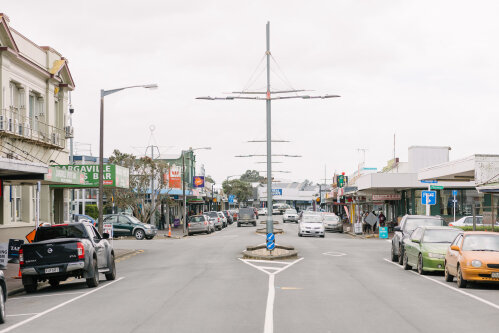 Dargaville residents and visitors are one step closer to easier and safer active transport options after Kaipara District Council's decision to progress the Kaipara Cycle Network Connections project.
Read more