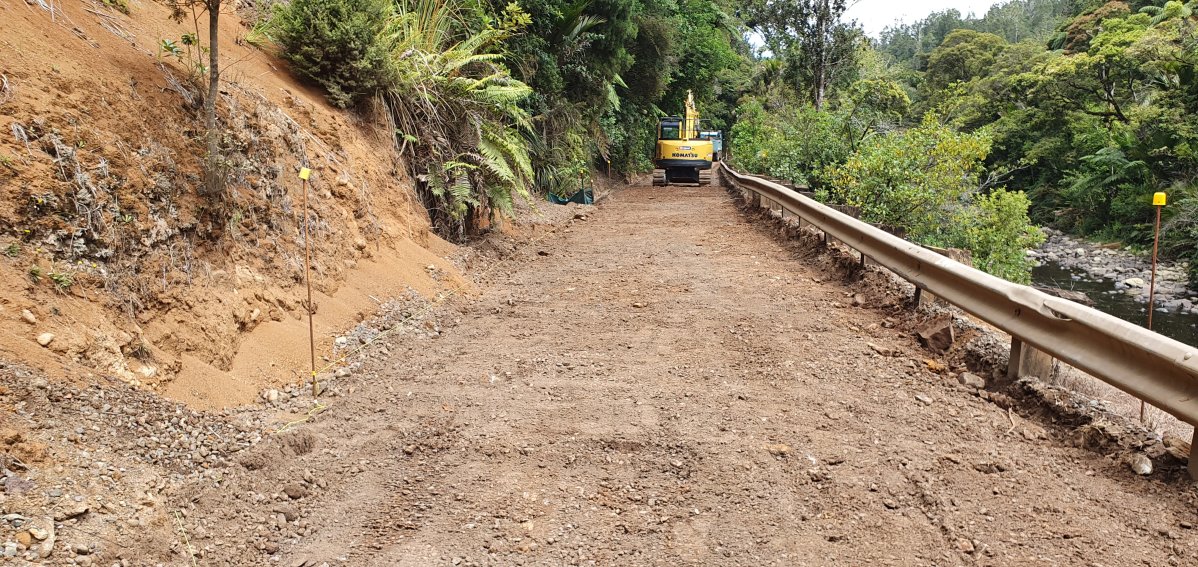 Pouto Road phase one and Waipoua River Road will be completed in April 2022, despite delays caused by wet weather in the Kaipara District post the Christmas break.
While it has not rained much over this period compared to other years, the Northland Transport Alliance needs Pouto Road to be dry before sealing another 2km next Tuesday, 2 February.
Procurement and Projects Manager Rachael Mannion says, "all the aggregate will be in place on Pouto Road by the end of next week, leaving just sealing and signage to complete".
Sections two and three of Pouto Road phase one are sealed, while works on section one are ongoing. The Geotech investigation of phase two is done too and the NTA will complete design by the end of March.
Meanwhile on Waipoua River Road, Mrs Mannion notes that "the ducting for the traffic signals has been installed along the length of the road and the trenches backfilled, which means that it currently looks like not much has happened".
Works are now underway on the existing road surface to reshape it and prepare for stabilisation, followed by the importation and placement of new material ahead of sealing.
"Works for these roads are on schedule to be completed in April 2022," said Rachael.
Related stories
The end of another winter gave us some much-needed sunshine and blue skies. Now with Spring upon us and the days getting longer, our focus moves to pavement works.
Read more