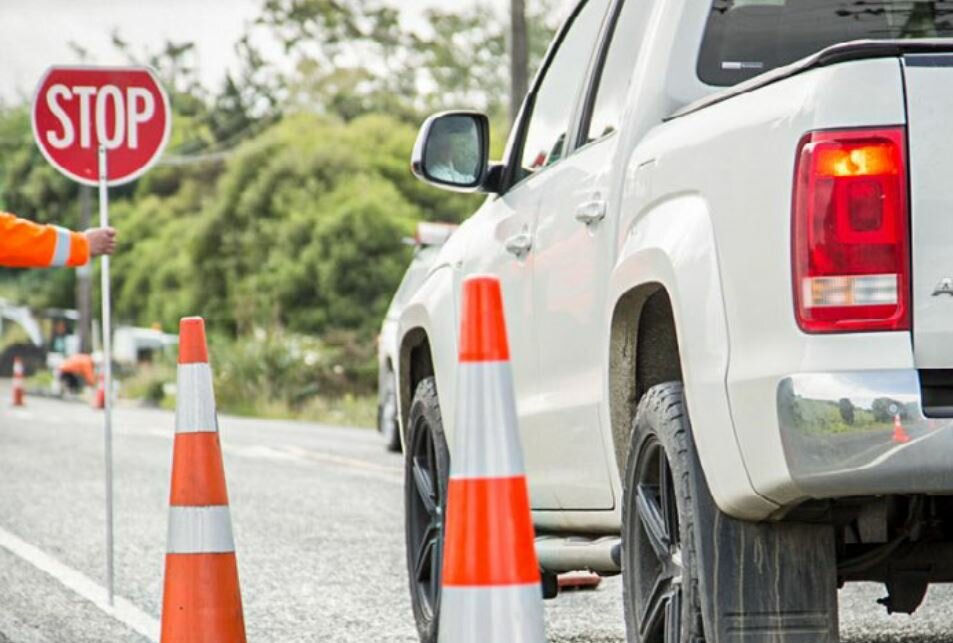 Northland motorists are being asked to be patient this summer as the Northland Transportation Alliance battles relentless wet weather while attempting roading repairs.
Roading crews are working to repair extensive winter storm damage at over 60 Far North roading sites and a handful of Whangarei roads.
Due to Northland's wettest winter on record, followed by a chronically wet spring, NTA Maintenance and Operations Manager Bernard Petersen says crews are continually hampered in their efforts for fix damage.
"The damage to our roading network, especially in the Far North, has been extensive and as we said in recent months, due to the scale of damage repairs may take many years to be fully completed," says Mr Petersen.
"As a result of several compounding significant rainfall events over winter (most notably two in July, one in August and most recently one in early November) the Northland local road and state highway networks have suffered significant damage. This includes multiple severe under slips, primarily in the Far North and Whangarei and these continue to absorb time, effort and budget to investigate, design solutions and repair."
Mr Petersen says the current cost estimate for local road repairs resulting from events since July - based on recommended repair options - is more than $17.5m (FNDC $15.3 million, KDC $0.3m and WDC $2m).
"We are still contending with substantial ground movement in places like Panguru on the West Coast and the wider North Hokianga area which restricts our ability to sort out problems because we often can't start repair work until the ground is stable. More than 60 geotechnical assessments have been undertaken, with options reporting to support funding requests with Waka Kotahi.
"We are also expecting ongoing rain throughout summer and into autumn 2023 and that could include potential tropical cyclones which could further hamper our efforts.
"So we ask that motorists in Northland over the school holiday period be patient when impacted by road closures, road works, detours and reduced speed limits. As always, our crews are doing their best to make our roads safe and keep motorists safe.
"The resource effort required to respond, make safe, monitor, and repair damaged sites has stretched Contractor Maintenance and Traffic Management resources (staff and equipment) with on-going supply chain issues delaying the supply of equipment for the installation of semi-permanent site controls. The required resource focus on emergency response has also negatively impacted the completion of some routine maintenance activities through July, August, and early September, particularly in the Far North northern contract area.
"With these adverse weather events becoming more frequent, the importance of effective drainage and water tabling maintenance becomes even more critical than ever, with staff looking at reprioritising available existing budgets to enable appropriate funding of these activities. So we ask that people remain patient on our roads and with our roading crews."
Related stories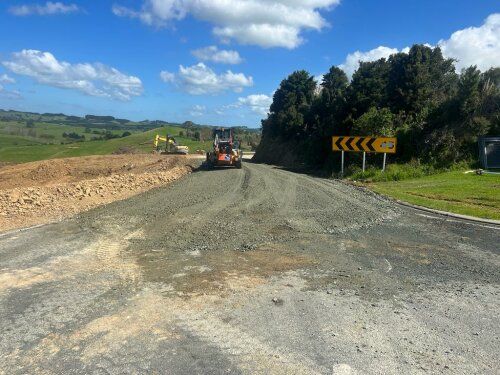 February's extreme weather events have impacted roads across Kaipara. Our roading network has suffered significant long-lasting damage, and many issues will not be a simple fix. If you must travel, please allow extra time, drive with care, and be considerate.
Read more