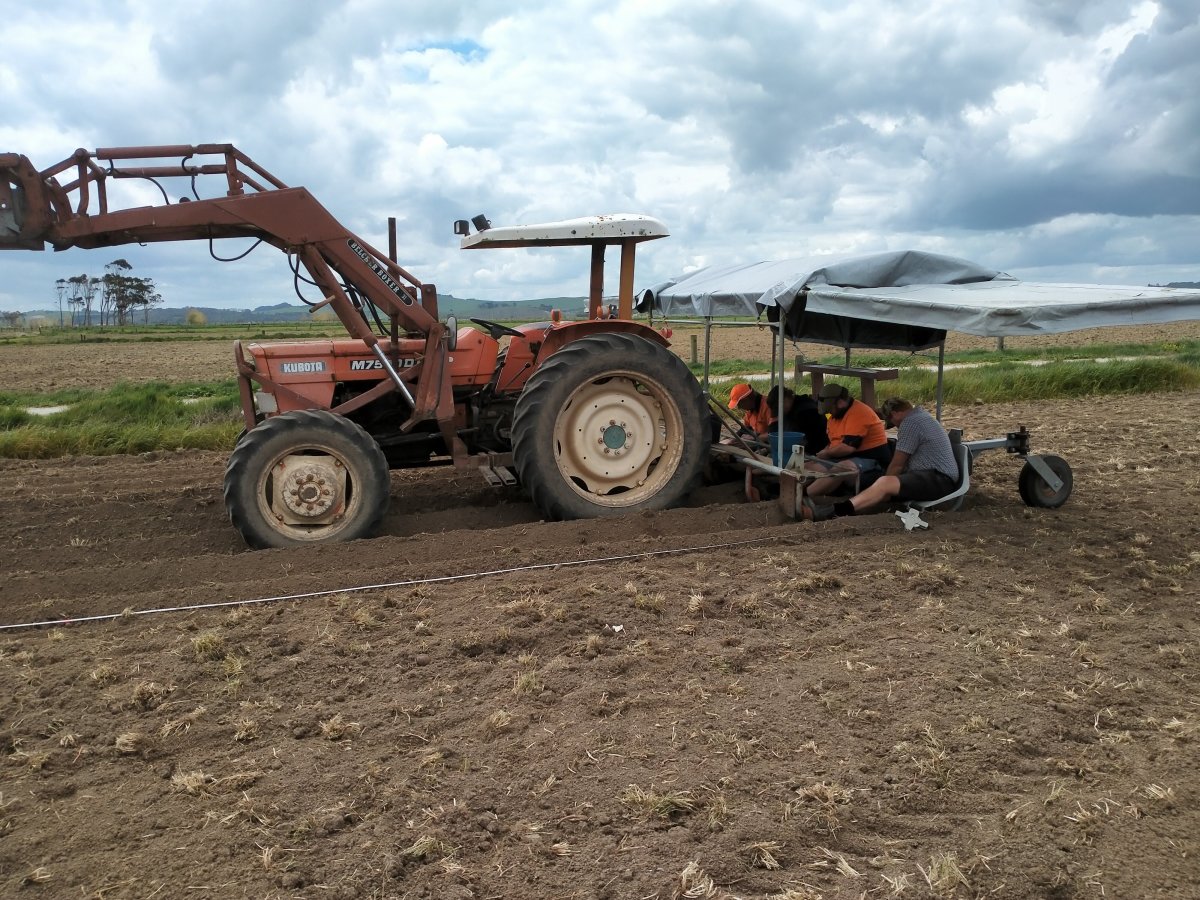 Spring has been busy for the Kaipara Kai Hub. Last month Matt (Kai Hub Manager) and the team from Plant and Food Research went out and planted peanuts at three trial sites – Te Kopuru, Ruawai, and near Kai Iwi Lakes. The soil temperatures of over 18 degrees were optimal for planting. Kaipara Kai Hub and the growers will be closely monitoring the peanut growth at the sites, and harvest is expected at the end of summer.

The Hub's recent Food Innovation events with Professor Hamish Grow from Massey Business School, Amos Palfreyman from
Food HQ, and Rural Leaders were held across the district. These were supported by funding from AGMARDT. There was a great response from the participants and by the end of the workshops attendees had a taster into the mindset of a food consumer and even designed their own prototype for a new food product. The workshops highlighted a need to support access to value chains and pathways to market for rural and regional food businesses.
Related stories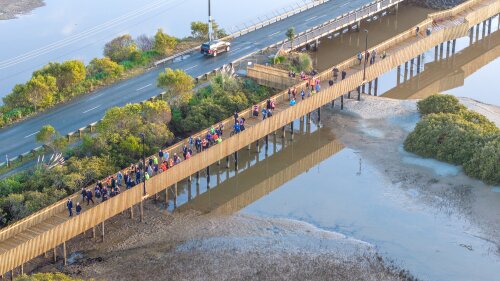 Sunny weather and an incoming tide provided the perfect backdrop to open the Mangawhai boardwalk to a large gathering last week.
The boardwalk is the second phase of the Mangawhai shared path project, connecting the village to the heads, and making it safer and easier to travel by foot, bike, or scooter along busy Molesworth Drive.
Read more