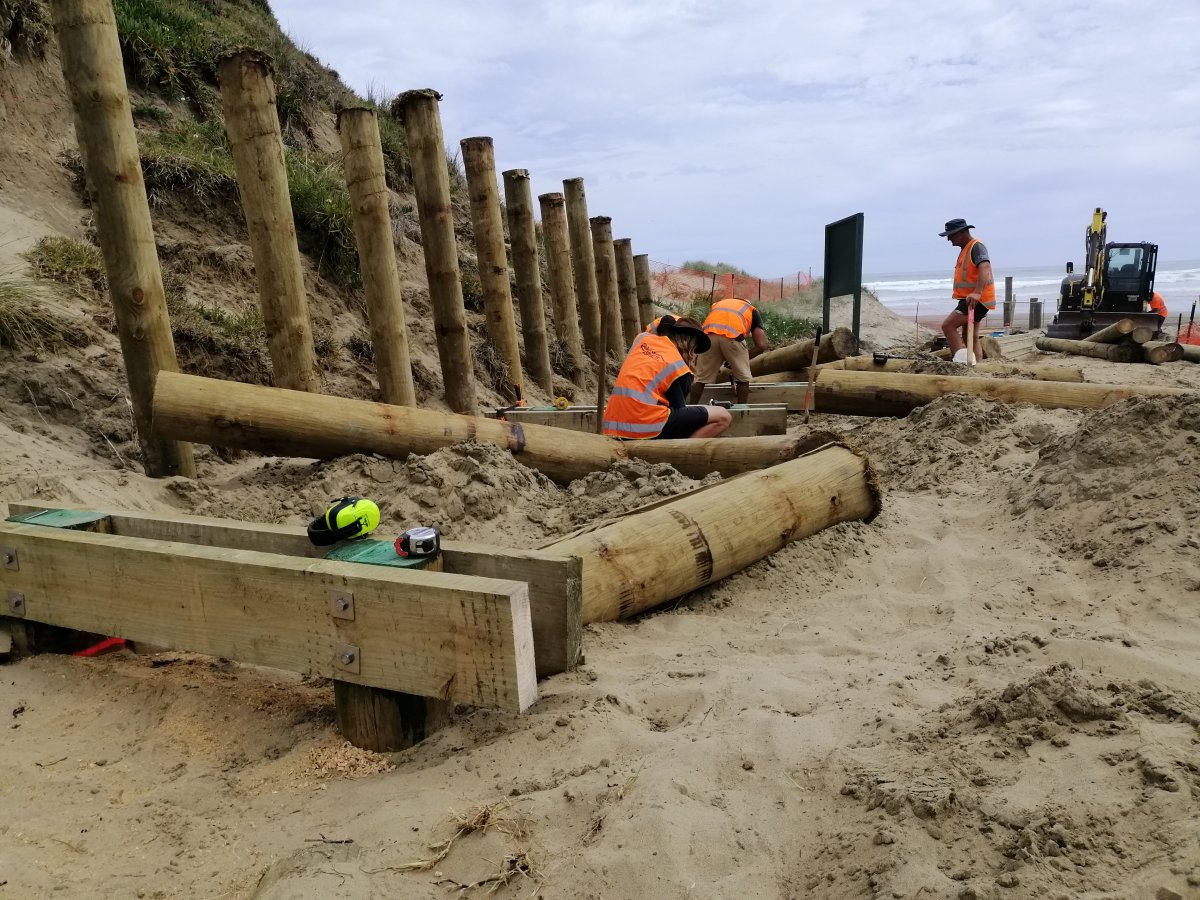 Work begins on Baylys Beach walkway
Joint projects
Work begins on Baylys Beach walkway
Construction has started on the new Baylys Beach walkway. The work is led by Kaipara District Council, with a $300,000 grant received through the Tourism Infrastructure Fund.
The new timber walkway, which will start opposite Chases Gorge Bridge and follows the road corridor on the beach side, will improve pedestrian safety in the area. Currently beachgoers walk along the roadway with no separation and little room between those on foot and moving cars. The new boardwalk will create a dedicated pedestrian space.
Environmental responsibility is a priority in the implementation and design of the walkway. The team have consulted dune care specialists throughout the pre-construction process to ensure the dunes are protected while the work is undertaken. Sand movement is allowed for in the walkway design, to ensure longevity and sustainability. Once the work has finished, planting will take place around the walkway to further support the dunes.
The construction completion is estimated to be finished in January 2021. At times there will be traffic management in place and the public toilet will be closed while work in its immediate vicinity is completed.
Please note all work is weather dependent. For any queries please email parks@kaipara.govt.nz
Related stories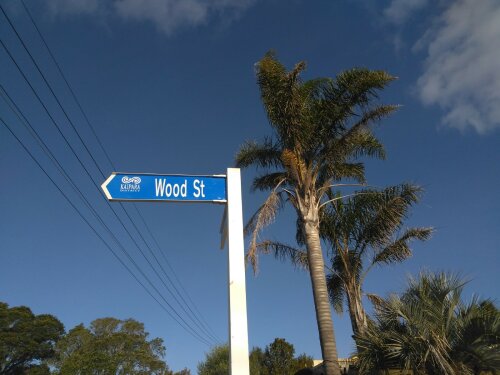 Construction of the permanent upgrade for Wood Street will take place next year, after Council has signalled prioritising emergency works over planned projects for the upcoming Annual Plan 2023/2024.
Read more