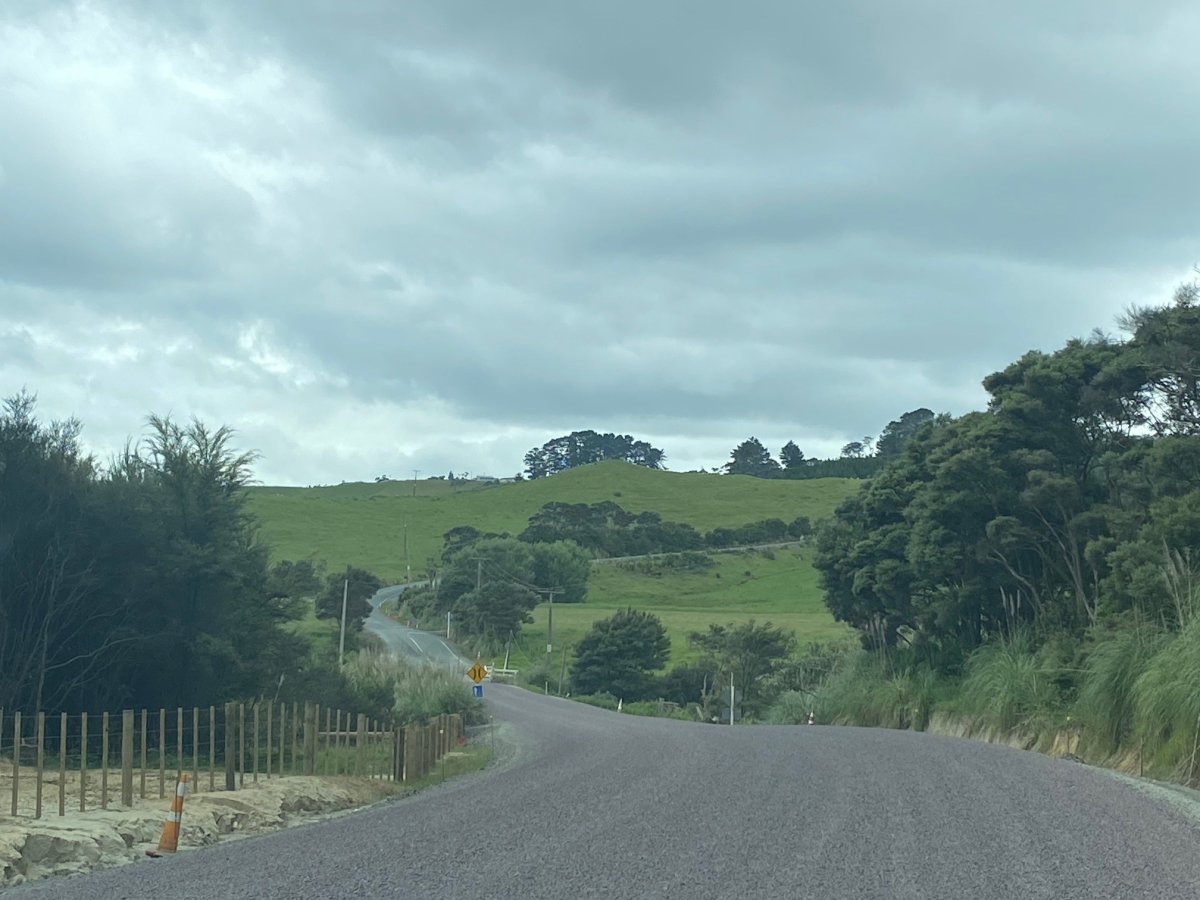 Our Kaipara District Council team is excited to see the sealing start to roll out for Phase One of the Pouto Road project – the upgrade of the northern portion running down to Ari Ari Road junction.
The sealing of close to 10km of road surface is the speediest part of the job and has followed months of physical works to prepare the road – vegetation trimming, installing kerb and channel and subsoil drainage, earthworks, clearing water tables and more.
We had hoped to have Phase One wrapped up by Christmas, but COVID-19 restrictions and unseasonably wet weather in recent times have delayed work. Two thirds of the seal will be completed in the next month with the final section of Phase One completed by February 2022.
Phase One of Pouto Road is part of Kaipara KickStart, led by Kaipara District Council and supported by PGF funding from Kānoa – Regional Economic Development & Investment Unit.
We are close to finalising the detailed design for Phase Two – the last ten or so kilometres running from Ari Ari Road down to Pouto Point. While we do not have funding to construct Phase Two, completing the detailed design means we will be prepared for opportunities to apply for funding from external partners in the future.
For further information on this project and other Kaipara KickStart work, visit www.kaipara.govt.nz/kickstart
Related stories
The end of another winter gave us some much-needed sunshine and blue skies. Now with Spring upon us and the days getting longer, our focus moves to pavement works.
Read more