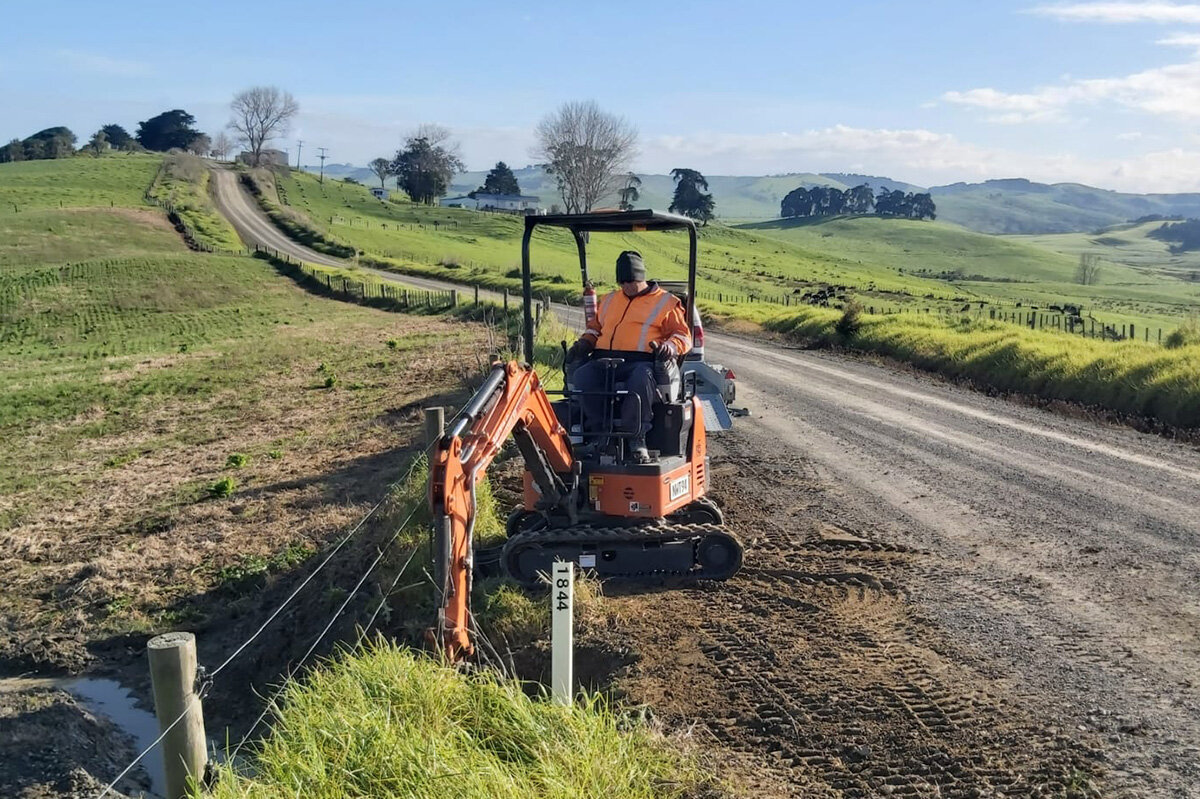 Maintenance activities have been widespread in June. During this typically wet period, there has been a focus on potholing, running metal and completing grading work. This work is crucial to maintain road structure and safety.
A total of 3,215 individual work items were completed throughout the month, of which 2211 were routine find and fix issues, 692 were cyclic or part of annual rounds, 289 were programmed works, and 23 were callouts or emergency response works.
On sealed roads, 161 potholes were repaired in Dargaville, Kaihu, Maramanui and Te Kōpuru areas by two sealed patrol units.
On unsealed roads, 6,303 potholes were repaired right across the network by one full time unsealed patrol crew and 479.11km of roads were graded – that's 43% of the total unsealed network.
In drainage maintenance and renewals, 92 culverts were flushed, 25m of culverts were renewed and realigned, 190 culvert ends were cleared, 16 sump grates were cleared, and 113m of surface water channel was hand cleared.
Signs were straightened, replaced, or reinstated in Aratapu, Baylys Beach, Dargaville, Mangawhai, Matakohe, Maungaturoto, Paparoa, Ruawai, Taipuha, Tinopai, and Whakapirau – this includes 11 damaged or missing signs replaced, 40 sign posts painted, 52 leaning signs re-erected or straightened, 10 dirty signs cleaned, 10 signs cleared of obscuring vegetation, and 162 edge markers installed, replaced, or straightened.
In structures maintenance, 15 bridge edge markers were cleaned or replaced, 14 bridge decks or waterways were cleared, and 10 bridges were cleared of vegetation obscuring sight lines.
Dangerous trees were removed on Colville and Waihue Roads in Dargaville, Kaiwaka-Mangawhai and Marshall Roads in Kaiwaka, Omamari Road in Dargaville Surrounds, Robertson Road in Ruawai, Waller Road in Arapohue, and Wearmouth Road in Paparoa. Mechanised tree pruning was completed in Dargaville, Kaiwaka, Mareretu, Matakohe, Maungaturoto, Pahi, Paparoa, Poutō, and Te Kōpuru areas.
As part of the new speed limit changes to the Mangawhai and Kaiwaka areas, 376 new speed signs which had been previous installed were uncovered to reveal the new speed limits. The new speeds range from 30-40 km/h in the heavily populated township areas to 60-80 km/h in the more rural areas.
Mechanised tree pruning on Paparoa Oakleigh Road.
New speed signs on Ellen Street in Mangawhai Heads.
Related stories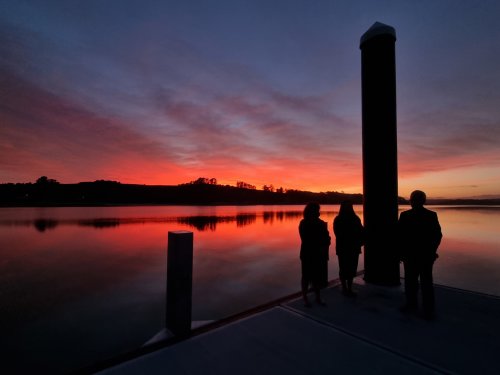 Construction for the Pahi wharf upgrade ended as it began months ago, with the sky lighting up slowly on the people gathered together. Voices joined in karakia and waiata, led by kaumatua Hone Martin and representatives of Te Uri o Hau swirled around the Kaipara harbour as a dawn blessing was performed to open the wharf's gangway and pontoon.
Read more