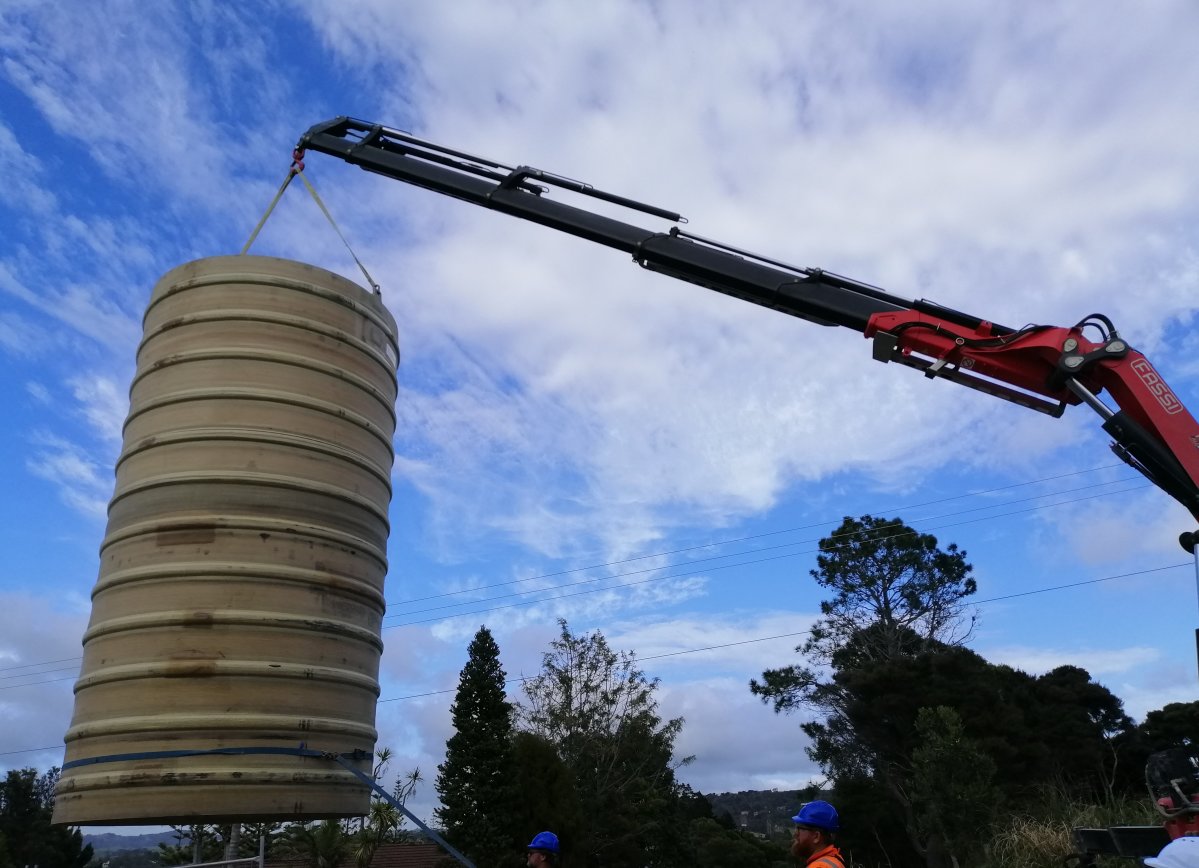 A hiab was used to install the new lining and lid.
Mangawhai
New lining and lid for Thelma Road South wastewater pump station
Have you seen the team working down on Thelma Road South in Mangawhai? They're carrying out maintenance on the wastewater pump station, installing a new lining and lid.
Over the last couple of weeks the work has involved a number of things such as excavating the ground around the station, cleaning the tank and its connections, building some pretty hefty scaffolding, and using a hiab to lift and install the new lining and lid. Over time the hydrogen sulphide gas generated from wastewater is converted to sulphuric acid and gradually eats into and damages the concrete and steel of the pump station. The new fibreglass lining is resistant to the chemical attack.
The work is expected to be completed by the 9th October.
Related stories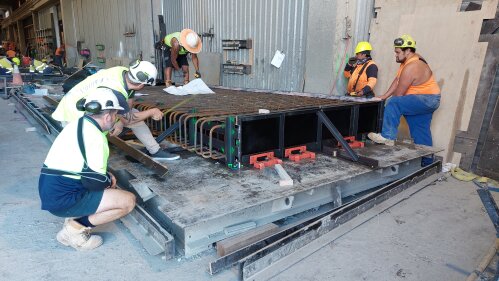 A new balance tank for Mangawhai's wastewater treatment plant is one step closer to completion, with the first pre-cast concrete slabs poured for the tank structure.
Read more