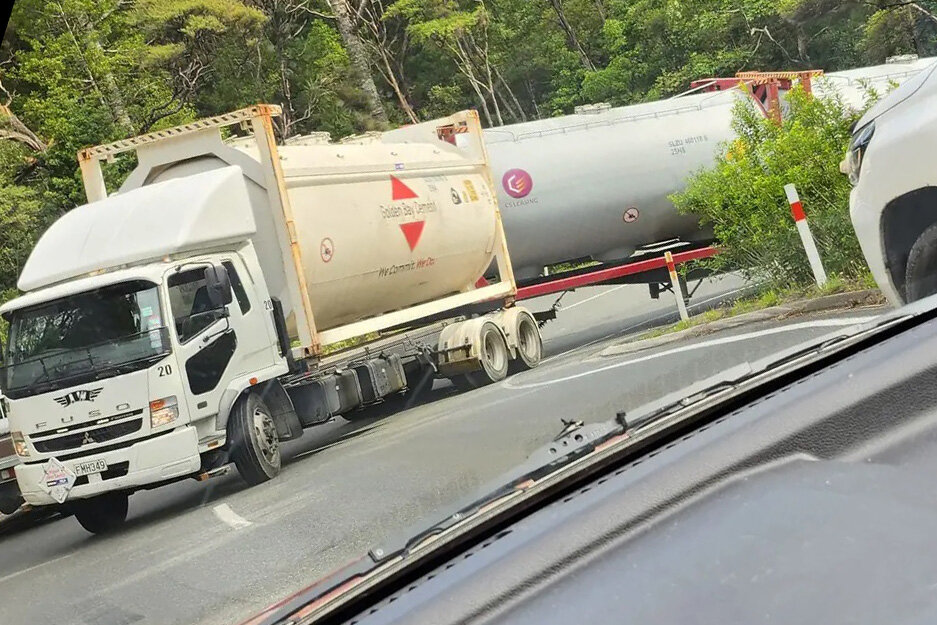 A truck stuck on the alternate Waipu Cove to Mangawhai Road route.
Emergency Management
Mangawhai
Roads
Truck & trailer units banned from Waipu Cove to Mangawhai road route

MEDIA RELEASE FROM NORTHLAND CIVIL DEFENCE
20 February 2023
Northland Civil Defence has issued an immediate ban on truck and trailer units using an alternate route which bypasses the closed State Highway One's slip-damaged Brynderwyn Hills.
Graeme MacDonald, Group Controller for the Northland Civil Defence Emergency Management Group, says despite requests by authorities for truck and trailer units not to use the alternate Waipu Cove to Mangawhai Road route some had done so.
This morning a large freight truck had got into difficulties on the stretch of road blocking the alternative route.
Accordingly he had today (pursuant to Section 88, Civil Defence Emergency Management Act 2002) formally directed that truck and trailer units are now restricted from using the Waipu Cove Road between Mangawhai and Waipu. The ban is effective immediately.
Related stories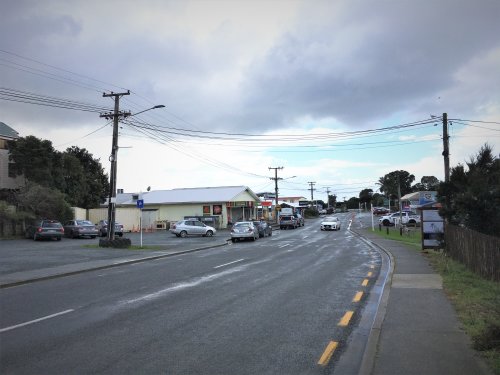 Waka Kotahi NZ Transport Agency has awarded funds to Kaipara District Council for the next stage in the Wood Street revitalisation project. The funds are part of the Innovating Streets programme and pilot fund, which supports councils to deliver more vibrant and people-friendly public spaces by employing 'tactical urbanism'. The grant will fund 90 percent of an interim treatment that will inform a permanent future upgrade in Wood Street.
Read more