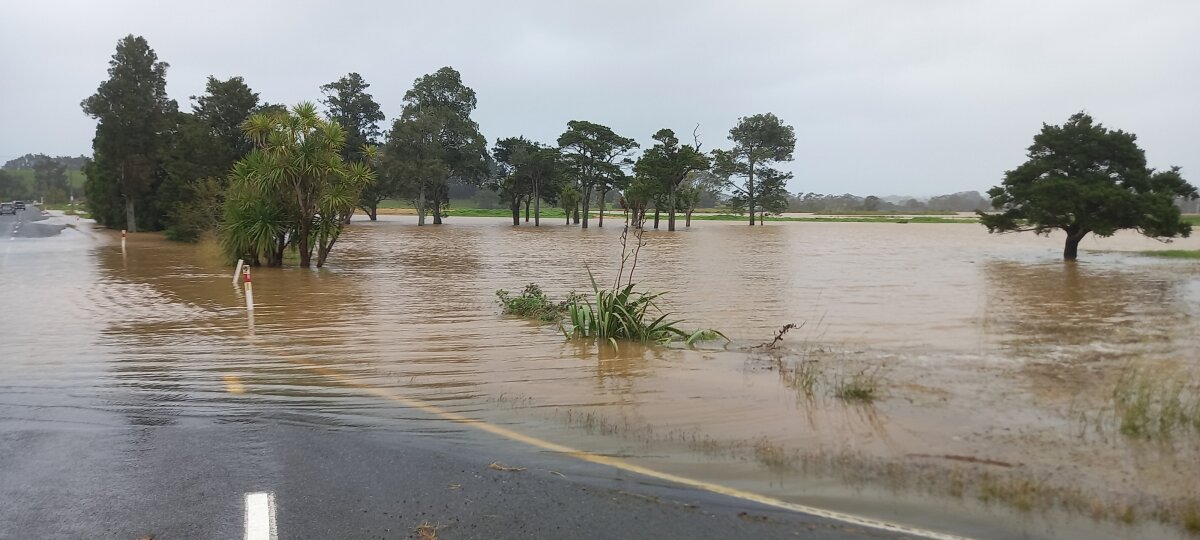 UPDATE: as of 4:56pm Thursday 16 February 2023
A state of emergency has been declared for Northland as at 4:30pm Sunday 12 February, for an initial period of seven days, as part of the regional response to Cyclone Gabrielle.
If you are in immediate danger, call 111. If you require welfare assistance due to Cyclone Gabrielle please contact 09 439 1111.
To report damage to roads or log other service requests please 0800 727 059 or use the Antenno app.
If you have removed a tree please note the nearest culvert number and advise council: Phone 0800 727 059 or send a message using the Antenno app. This will allow us to direct our teams to where they are needed.
EVACUATION CENTRES
Now that the weather conditions have improved and we have passed the last couple of high tides we feel it is safe for those who have been evacuated to return home.
Take care when entering your house, floodwaters can be contaminated. If you go home and you find your house has been flooded please come to the Civil Defence Evacuation centre at Holy Trinity Anglican Church at 58 Hokianga Road. The centre remains open for those who need it, and Council staff are working with partner agencies to source emergency accommodation for those affected by the flooding.
COUNCIL SERVICES
For Council service centre updates, rubbish and recycling information, public toilets and libraries, visit this page.
To report damage to roads, log service requests or other Council service please call 0800 727 059. If you are in immediate danger, call 111.
If you require welfare assistance due to Cyclone Gabrielle please contact 09 439 1111.
You may also be able to get a MSD Civil Defence Payment. You can call MSD direct on 0800 400 100. They're open 7am–5pm Monday to Wednesday, and 8am–5pm Thursday and Friday.
FURTHER INFORMATION EVACUATION CENTRES KAIPARA DISTRICT
We have planned evacuation centres at locations across the district. If these centres are required, the locations and other important information will be shared via radio, our website, Facebook, and Emergency Mobile broadcast in urgent situations.
We are constantly monitoring the situation and will publish the location of evacuation centres only as they are required. Doing so beforehand could risk sending people to a centre that needs to be moved due to flooding or other issues.
If you feel you need to leave your current location, we recommend you go to friends and whānau in the first instance, as it's usually more comfortable than being in an evacuation centre.
SANDBAGGING
We are using sandbags to support key infrastructure in Dargaville, protecting vunerable areas at risk of flooding.
*This article will be updated as information for Kaipara District Council services becomes available.
Related stories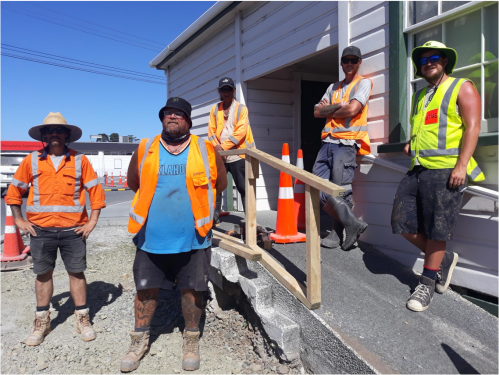 With the border opening there will be increased traffic travelling through both of the worksites. Please remind your visitors ahead of their arrival that these are still active work sites in the lead up to the break – give your friends and family a heads up so they can be prepared for possible travel delays and can plan their journeys accordingly.
Read more