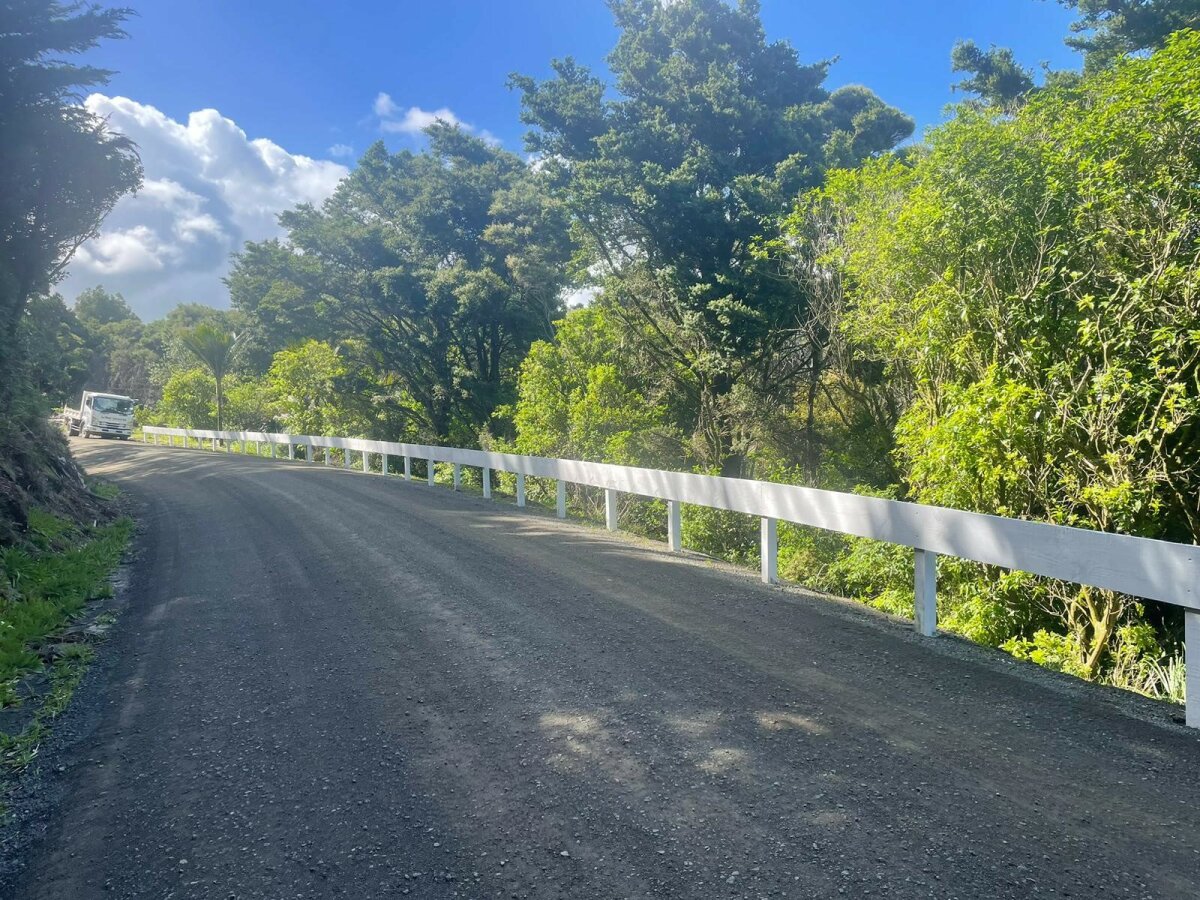 On the final stretch of 2022, the team have been pushing hard to complete outstanding work before the end of the year. Work continues on both the unsealed and sealed networks in anticipation of the summer rush and the expected increase in traffic. The unusually high amount of rain fall in November brought an all-time high number of requests for service – 100 more than October.
A total of 2,725 individual work items were completed throughout November, of which 1,860 were routine issues, 439 were cyclic or part of annual roads and 372 were programed works. There were 54 callouts or emergency response works.
On sealed roads, 372 potholes were repaired in Kaihu, Aoroa, Aranga, Aratapu, Avoca, Awakino, Dargaville, Kaiwaka, Mangawhai, Maramanui, Maropiu, Oneriri, Oruawharo, Pahi, Paparoa, Pouto Peninsula, Ruawai, Te Kopuru, Tinopai Peninsula, Waihue,
We repaired 3,040 unsealed potholes in Ararua, Hukatere, Katui, Marohemo, Matakohe, Maungaturoto, Oneriri Peninsula, Omana, Paparoa, Parore, Pukehuia, Taipuha, Tutamoe, Waihue, Wairere and Whenuanui.
Maintenance grading was done on Black Swamp Road, Brown Road, Brynderwyn Road, Cames Road, Devich Road, Girls High School Road, Lutrell Road, Mountain Road, Mt Wesley Coast Road, Nukuroa Road, Opanake Road, Oruawharo Road, Oruawharo Sch Road, Otara Road, Pukehuia Road, Turiwiri West Road, Tatarariki Spur Road, Redhill Cemetery Road, Redhill Road, Raymond Bull Road, Spioenkop Road, Tain Road, Te Maire Road and Wonderview Lane.
Reseals were completed on Arapohue Road, Pukehuia Road and Robertson Road.
We graded approximately 13% of the total unsealed network (140km). In sealed pavements works, 949m² of pavement defects were stabilised, prepped, and sealed.
In drainage maintenance and renewals, 6 culverts were flushed, 172 culverts were cleared and 176m of surface water channel was hand cleared. We renewed and realigned 70m of inadequate culverts and 565m of watertable was cleaned or restored.
Signs were straightened, replaced or reinstated in Aranga, Aratapu, Baylys Beach, Dargaville, Huarau, Hukatere, Kaiwaka, Mahuta, Mangawhai, Maropiu, Matakohe, Maungaturoto, Naumai, Omamari, Oneriri, Oparakau, Paparoa, Parore, Poutu, Redhill, Ruawai, Tangowahine, Tinopai, Turiwai and Whakapirau.
Dangerous trees were removed on Black Swamp Road, Mititai Road, Tara Road, Waihue Road and Whakapirau Road.
Mechanised tree pruning was done on Babylon Coast Road, Kai Iwi Lakes Road, Maungarahu Rock Road, Omamari West Road, Sills Road and Wilkin Road.
Cyclic roadside spraying was done in Dargaville, Kaiwaka, Mangawhai, Matakohe, Maungaturoto, Pouto, Pukehuia and Ruawai areas.
The map below shows all inspections completed in November. The team inspected 196 sealed roads (red) and 311 unsealed roads (green) across the district. They also completed 61 drainage inspections (blue).
From the roading teams at Kaipara District Council and Northland Transportation Alliance, have a safe and happy summer and take care on our roads.
You can check out an overview of roading improvement projects by year and location in a map format on our website (hyper link KDC - https://arcg.is/05zCqf)
Related stories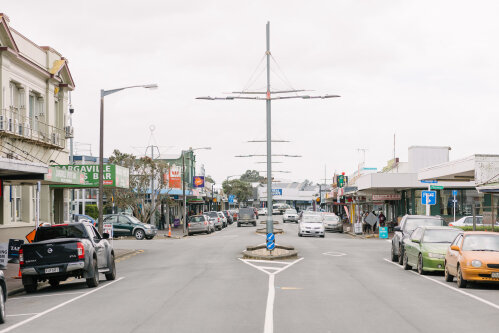 Dargaville residents and visitors are one step closer to easier and safer active transport options after Kaipara District Council's decision to progress the Kaipara Cycle Network Connections project.
Read more