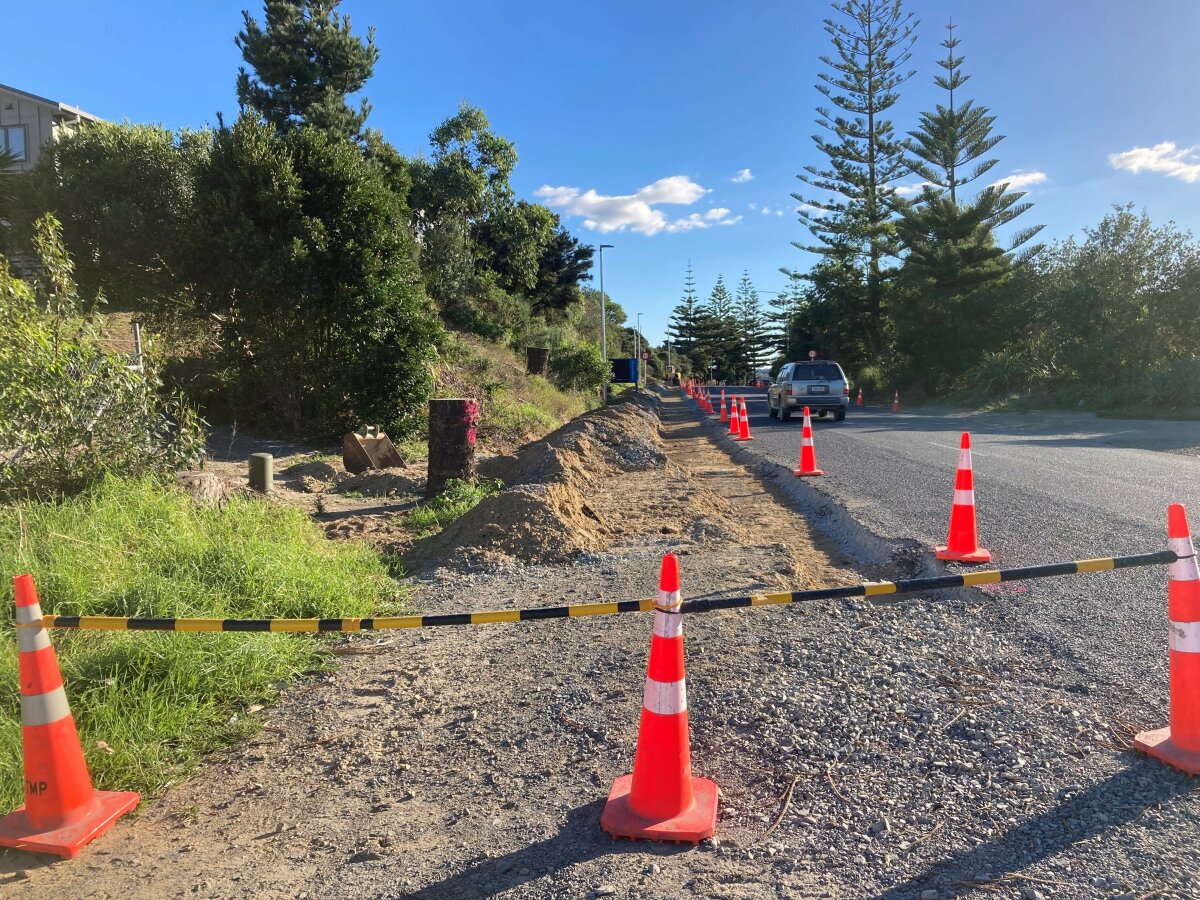 Starting today through to Wednesday 23 February a short section of Molesworth Drive from the ITM down to Nautical Heights will go down to one lane, with flow managed using traffic lights.
The United Civil Construction team are prepping and pouring the kerb from the ITM down to Nautical Heights, and will be working in the roadway. Once this work has been completed the road will revert back to two way traffic again.
Thanks for your patience while we undertake this work on phase one of the shared path.
Related stories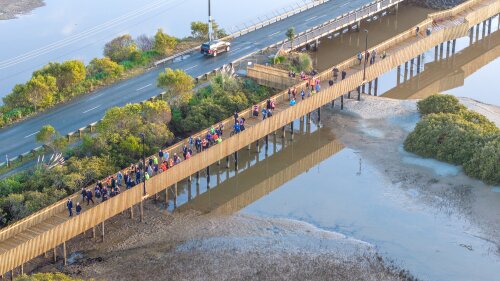 Sunny weather and an incoming tide provided the perfect backdrop to open the Mangawhai boardwalk to a large gathering last week.
The boardwalk is the second phase of the Mangawhai shared path project, connecting the village to the heads, and making it safer and easier to travel by foot, bike, or scooter along busy Molesworth Drive.
Read more