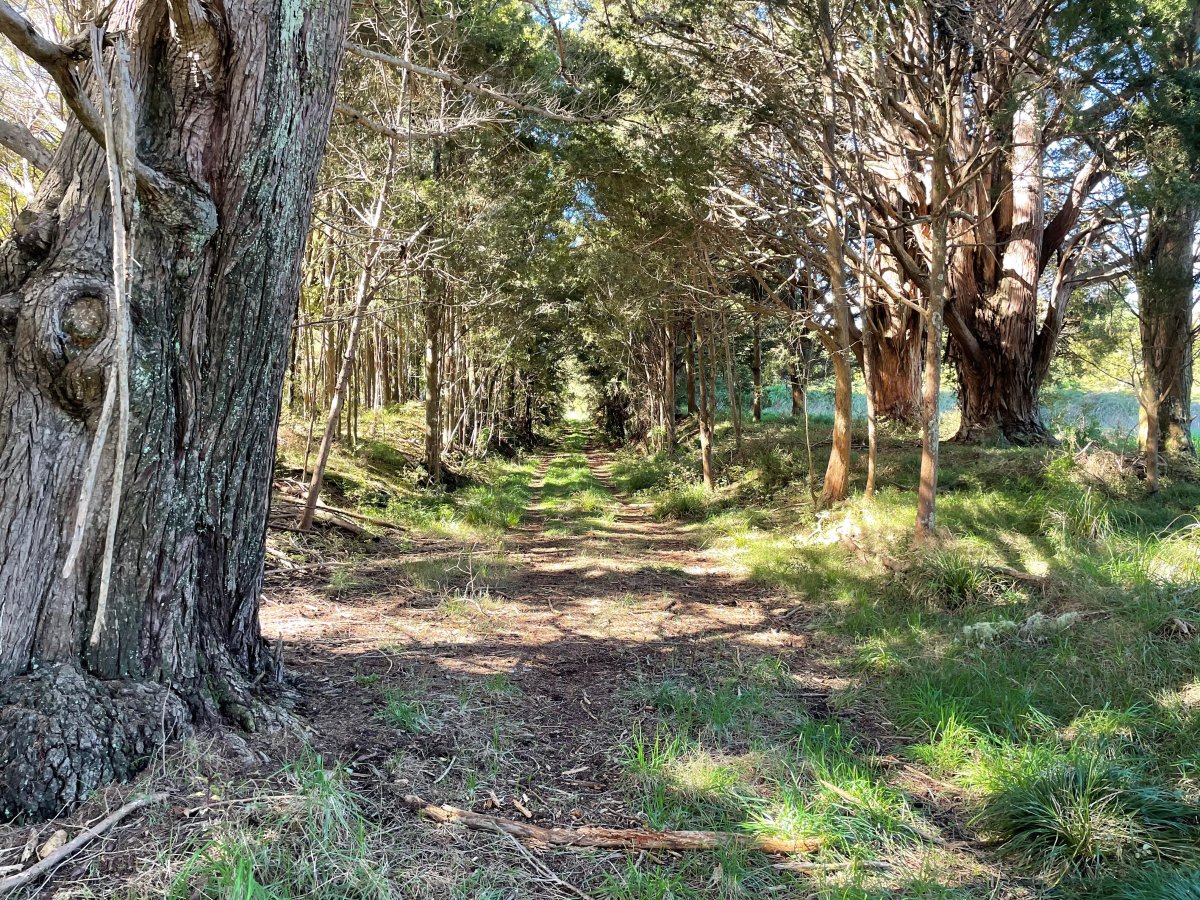 The Kaihu Valley Trail is a 40km walking and biking track being constructed from Dargaville to Donnellys Crossing. It will form part of the Ancient Kauri Trail that extends from Omapere to Maungaturoto and be part of the 22 Great Rides around New Zealand. Prepare to be awed by a valley of dramatic contrasts, through farmland and forest, along an enchanting river, capturing historical and cultural stories along the way - become part of the untamed West Coast of Kaipara.
Progress
Fencing Contracts - tender has been issued and closed, we are now evaluating submissions.
Bridges - there are a number of river crossings on the proposed route that will require bridging. Currently details are being collated so a "Design and Build" contract can be awarded.
It is proposed the bridges will be wire swing bridge style, as seen on other national cycle ways. Depending on the locations the bridge spans will be between 35-65m, have a tread width of 1.5m and restricted to the number of users at any one time.
DOC Concession Document - the top third of the trail route is on DOC land. This section is from just north of Waikaraka Marae, on Kaihu Wood Road, to Donnellys Crossing. DOC requires we obtain a "concession to occupy" to construct the trail on the land they administer, and this has been applied for. It is expected that this process will take a month or two.
Community Business evening
Amanda Bennett (Community & Engagement Advisor) was invited to speak about KVT and the benefits for the Business Community at the NorthChamber Business After 5 at "Time To" in August. Des & Sadie also introduced their Business;
"We moved our Bike Mangawhai business to Dargaville three and a half years ago. Dargaville, despite not really being a cycling destination at the time, was certainly attractive and we had the opportunity to put our bike shop right in town. We were also looking for a high school for our son. We rebranded as "Time To…" as the building we are in is the old Northland Times Office.
Since arriving we have been able to promote cycling with rides from the shop and weekend adventures locally and away. We jumped on board the plan to have a pump track at the skate park and instigated the mountain bike park at Harding Park. Recently we aided Kaipara Cycling Club to procure the lease of a 1,000 acre forestry block with the intention of creating a large scale mountain bike park 10kms from Dargaville central. Adjacent to the KVT is an added bonus.
Dargaville - we hope - in the very near future becomes a cycling destination. You only have to search for great rides around NZ to see how popular cycling has become in the last few years. We recently added a shuttle company and bike hire to our business in reaction to ongoing requests for shuttle and hire in our area. The trailer carries 16 bikes and the van fits 11 riders and we hope to launch shortly". www.timeto.co.nz
Spotlight on:
Previously known as the Provincial Development Unit, Kānoa – REDIU (Regional Economic Development & Investment Unit) is dedicated to investing in New Zealand's regions to help build local economies and communities. Kānoa – REDIU works with other government organisations and industry, communities, iwi and local government to manage and deliver funding tailored to build New Zealand's regional economies.
A good example of the result of this regional investment can be found in TIME magazine naming Northland as one of its 2021 Top 100 Places To Visit for the 'legendary experiences' available in our region. Three Northland tourism spots supported by Kānoa – REDIU's Provincial Growth Fund were highlighted: Manea Footprints of Kupe, Te Ahurea, and Ngawha Springs.
Kānoa – REDIU, as part of MBIE, currently supports the construction of KVT and various other projects in the Kaipara District, including 3 Wharves (Dargaville, Pouto and Pahi), Kaipara Water and Kaiwaka Footbridges.
"Nothing is more expensive than a missed opportunity"
H Jackson Brown Jr.
Using the rail corridor in Kaihu Valley for economic growth – again...
"The first sod on the KVR was turned by Mr Dargaville on 20 March 1883 on a fine day in presence of a crowd of 700 residents and settlers from the surrounding districts. The ceremony commenced with Mr Dargaville addressing the assembled crowd. He stated that the object of the railway was to open the bush country in the Kaihu Valley noting that about twenty miles away was a forest of kauri said to be the finest in the northern portion of the Auckland Province. Dargaville declared that the new railway would make over 100,000 acres of some of the finest land in the colony… available for profitable settlement and provide employment for hundreds of workers. The men employed in the bushes and on the mill works would be consumers of large quantities of beef, mutton, pork and butter and other farm product, so that settlers would have an excellent market on the spot". (insert taken from The Archaeology Assessment which is now available on our webpage www.kaipara.govt.nz/kvt)
Opening the KVT in 2022 will provide an opportunity for the West Coast of Kaipara to grow our economy again – just like KVR contributed to the growth of our farming community in Kaihu Valley and the local economy in 1883 - 139 years ago.
If you have questions about the Trail you can contact our Community Engagement Advisor, Amanda Bennett at kaihutrail@kaipara.govt.nz or call 09 439 1206. kaipara.govt.nz/kvt

Related stories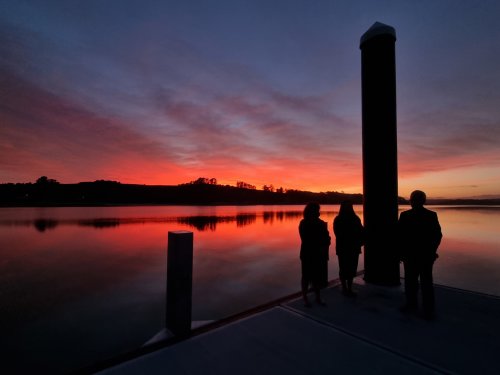 Construction for the Pahi wharf upgrade ended as it began months ago, with the sky lighting up slowly on the people gathered together. Voices joined in karakia and waiata, led by kaumatua Hone Martin and representatives of Te Uri o Hau swirled around the Kaipara harbour as a dawn blessing was performed to open the wharf's gangway and pontoon.
Read more